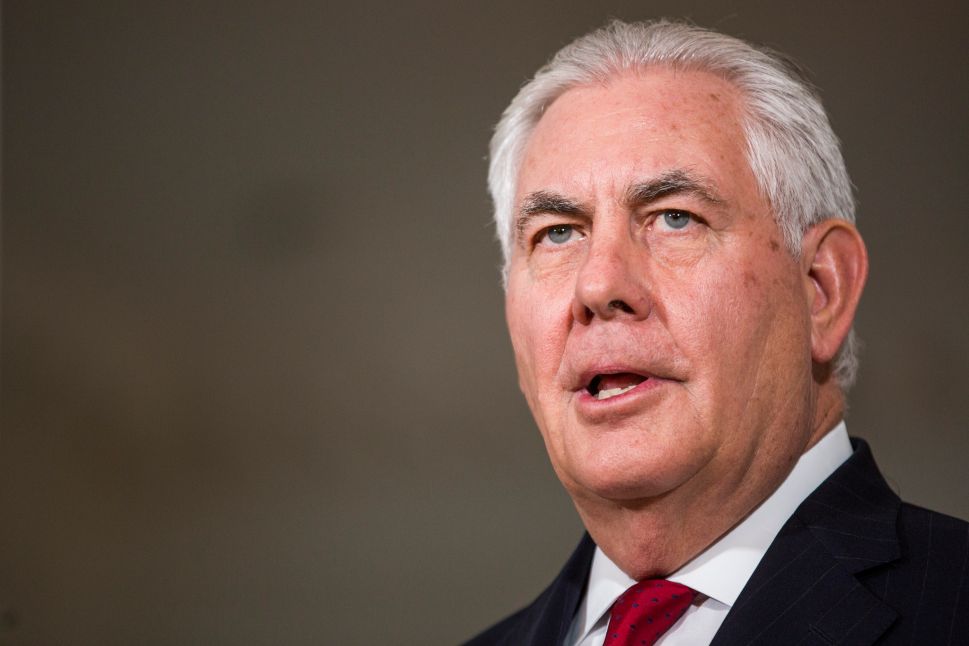 Secretary of State Rex Tillerson reaffirmed the United States' commitment to the liberal international order during a Wednesday address at the Hoover Institute. Alongside former State Secretary Condoleezza Rice, Tillerson laid out the State Department's grand strategy toward Syria involving the ousting of Syrian President Bashar al-Assad, indefinite military occupation and rebuilding efforts.
"We and our allies will hunt them down and kill them," said Tillerson, echoing a hardline stance toward terrorist actors.
Though the Islamic State has lost key strongholds over the past year, Tillerson cited a recent resurgence of Al-Qaeda numbers in Syria. The state secretary confirmed that the United States would maintain an indefinite military presence—currently estimated at 2,000 troops—in Syria to deter threats and oversee reconstruction.
"A total withdraw would restore Assad," said Tillerson. "Ungoverned spaces in conflict zones are breeding grounds for terrorists."
Seeking to employ the United Nations to install supervised elections in the region, the state secretary condemned the Assad regime, while advocating for the full removal of the Syrian leader from power.
"The United States believes that free and transparent elections… will result in the permanent departure of Assad and his family from power," said Tillerson. "Assad's regime is corrupt, and his methods of governance and economic development have increasingly excluded certain ethnic and religious groups."
The United States will commit to a multi step process to rebuild Syria in "a post Assad political establishment." Tillerson cited stabilization initiatives in liberated areas, global cooperation and democratic elections as the pillars of the State Department's grand strategy on Syria. In undertaking these nation-building efforts, the State Department aims to expel Iranian influence from Syria, integrate refugees displaced by violence into cities and restore law and order to the region.
"This process will take time," admitted the state secretary.