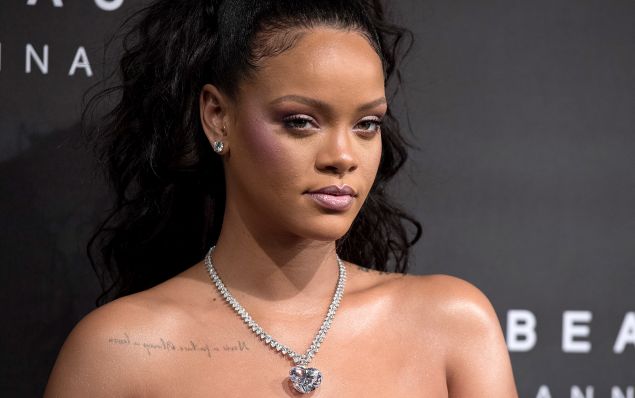 Rihanna is starting off the new year by adding yet another position to her repertoire. The singer/actress/philanthropist/fashion and beauty mogul is also now ready to take on the title of landlord, as she's listed her West Hollywood villa as a pricy rental.
Rihanna bought the Spanish modern abode for $2.78 million in August 2017, before promptly throwing it back on the market for an only slightly increased $2.85 million in late October 2017. It seems the Fenty designer hasn't found a buyer just yet, as she's now also offering the 2,651-square-foot house as a $16,500 a month rental.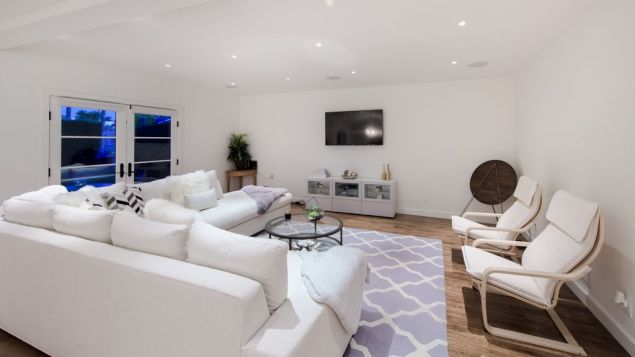 So if you've ever dreamed of having Rihanna as a landlord, now's your chance. The Los Angeles compound is composed of four bedrooms in the main house, each with en-suite bathrooms and French doors. There's an additional bedroom in the "back house," as well as a bathroom and access to a kitchenette, plus an outdoor lounging and dining area.
The gated property includes a courtyard and a four-car driveway, in addition to a pool, lounge deck and a cabana, per the listing held by Compass (COMP) broker Jackie Smith. The main house features an open living and dining area, and the kitchen contains high-end stainless steel appliances and a breakfast island.
Rihanna doesn't seem to be in need of a Los Angeles home, as she paid $6.8 million for a spacious six-bedroom, 10-bathroom, contemporary Hollywood Hills property in August 2017.
This West Hollywood offering actually isn't the only way to live like Rihanna at the moment, as the Lafayette Street penthouse that she's rented for the past four years is also currently on the market. But that Manhattan apartment will cost you quite a bit more than this house—it's listed for nearly $50,000 a month. Or, if you're looking for something more permanent, it's also available for $16.95 million.
If Rihanna's home isn't what you're looking for, perhaps look to the offering from her Ocean's 8 co-star, Sandra Bullock—Bullock listed one of her apartments in Sierra Towers, also in West Hollywood, for $22,000 a month.