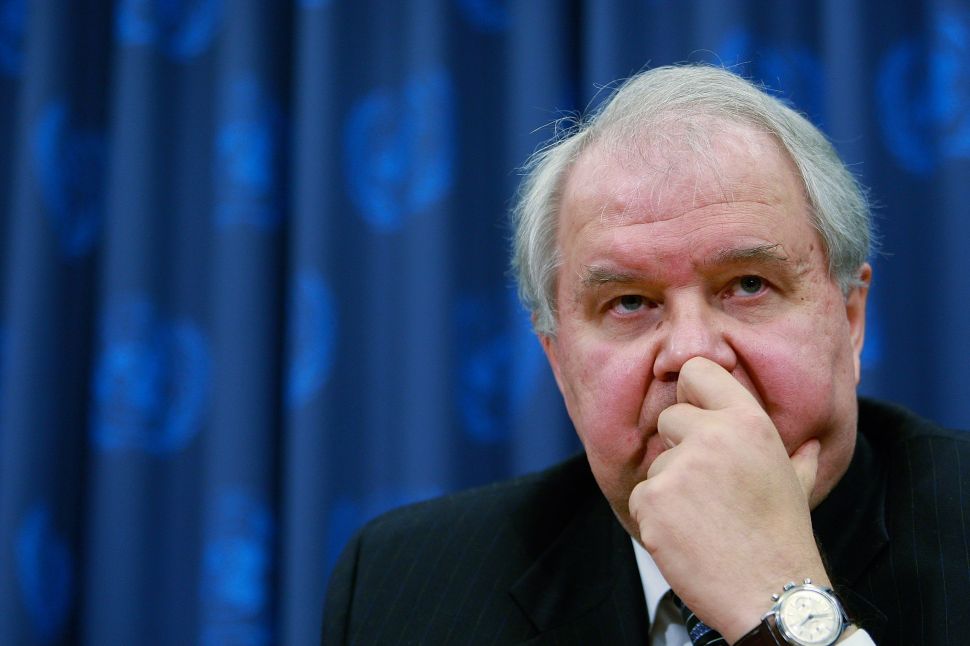 The FBI is investigating millions of dollars in payments between Russian officials living in the United States. Documents obtained by Buzzfeed reveal flagged financial transactions involving the Russian embassy in Washington, D.C., former Russian Ambassador Sergey Kislyak and several Moscow businessmen linked to Russian President Vladimir Putin.
While some of the transactions date back a decade, others occurred immediately following President Donald Trump's election—money transfers made in November 2016 and January 2017 are reportedly being investigated by Special Counsel Robert Mueller.
Banks first reported the suspicious activity to the Treasury Department, which subsequently turned the documents over to Mueller's team investigating Russian interference in the 2017 presidential election.
The two recent payments both involve the Russian embassy.
Ten days after Trump's election, the embassy paid Kislyak $120,000. The former ambassador—who investigators are targeting for his orbit within Trump's inner-circle— then wired the funds to another bank account he held in Russia. Later, in January, five days after Trump's inauguration, someone attempted to withdraw $150,000 from the embassy's bank account. Citibank blocked the transaction and reported it to the authorities.
Other past payments under scrutiny by Mueller's team involve 30 checks totaling $370,000 paid to the embassy's staff during Russia's annexation of Crimea, $375,000 in checks sent by the Russian Cultural Center and $2.4 million the embassy paid a contractor.
The Buzzfeed documents also reveal that the Senate Intelligence Committee has requested financial information on Russian businessmen Ivan Tavrin, Bob Foresman and Alisher Usmanov. Tavrin and Usmanov are both Putin allies, the latter of whom was a Facebook investor. Foresman previously headed the Russia desk at Barclays bank and the Moscow-based investment firm Renaissance Capital.
As Mueller's investigation widens in scope, federal agents are analyzing Russia's diplomatic operations and financial transactions between international powerbrokers. In addition to investigating payments directly linked to the Kremlin, the special counsel's office has reportedly subpoenaed Deutsche Bank over whether it sold the president's loans to Russian banks.