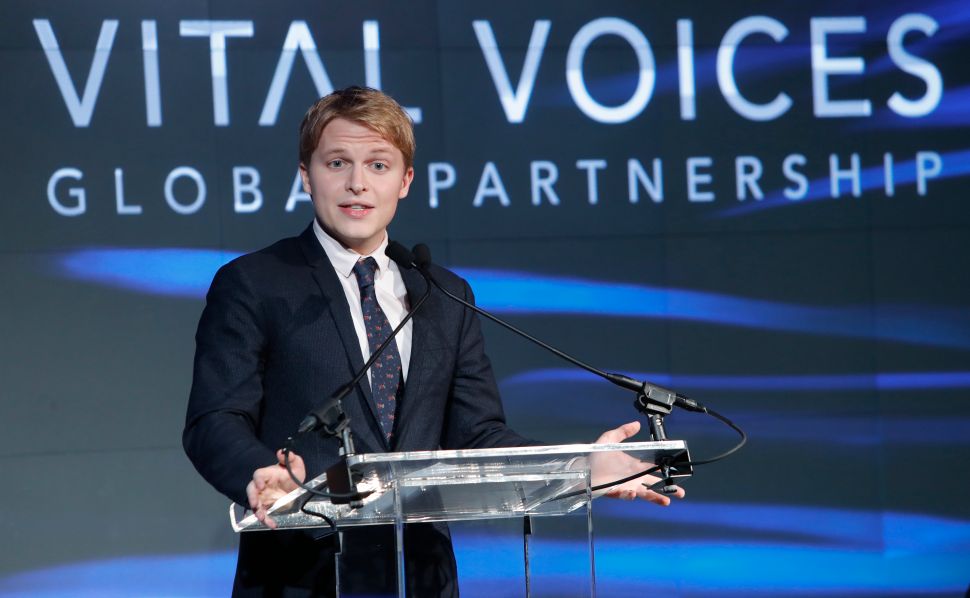 The man who helped bring down Harvey Weinstein is joining HBO.
Ronan Farrow, whose extensive reporting on Weinstein and the decades of sexual misconduct allegations against him for the New Yorker contributed to the film titan's downfall, has signed an exclusive three-year television deal with HBO, according to Variety. The deal calls for Farrow to develop, contribute to and be featured in a series of investigative documentary specials for the premium cable network.
Specifically, Farrow's focus will be on the frequent abuse of power from established institutions and individuals, which will coincide with his ongoing work for the New Yorker, where he has now joined as a contributing writer. He'll also host a variety of relevant pieces for HBO's different platforms.
"Ronan Farrow's extraordinary, revelatory reporting for the New Yorker has helped to propel a string of other investigations, breakthroughs and overdue conversations," HBO programming president Casey Bloys said. "His work has contributed to this watershed moment in our culture, and we are excited to provide a platform for this dogged reporter to pursue projects that continue to speak truth to power."
Farrow added: "Over the course of my television and print investigations in recent years, it's become clear to me that there's a new generation of viewers seeking out serious, substantive reporting that takes on powerful interests and attacks systemic unfairness that too often is swept under the rug. There's an extraordinary team at HBO committed to that kind of journalism, I know HBO is the right home for this work, and I can't wait to get started."
Between Vice and Last Week Tonight With John Oliver, HBO has managed to become a go-to destination for news and current events among millennial viewers.