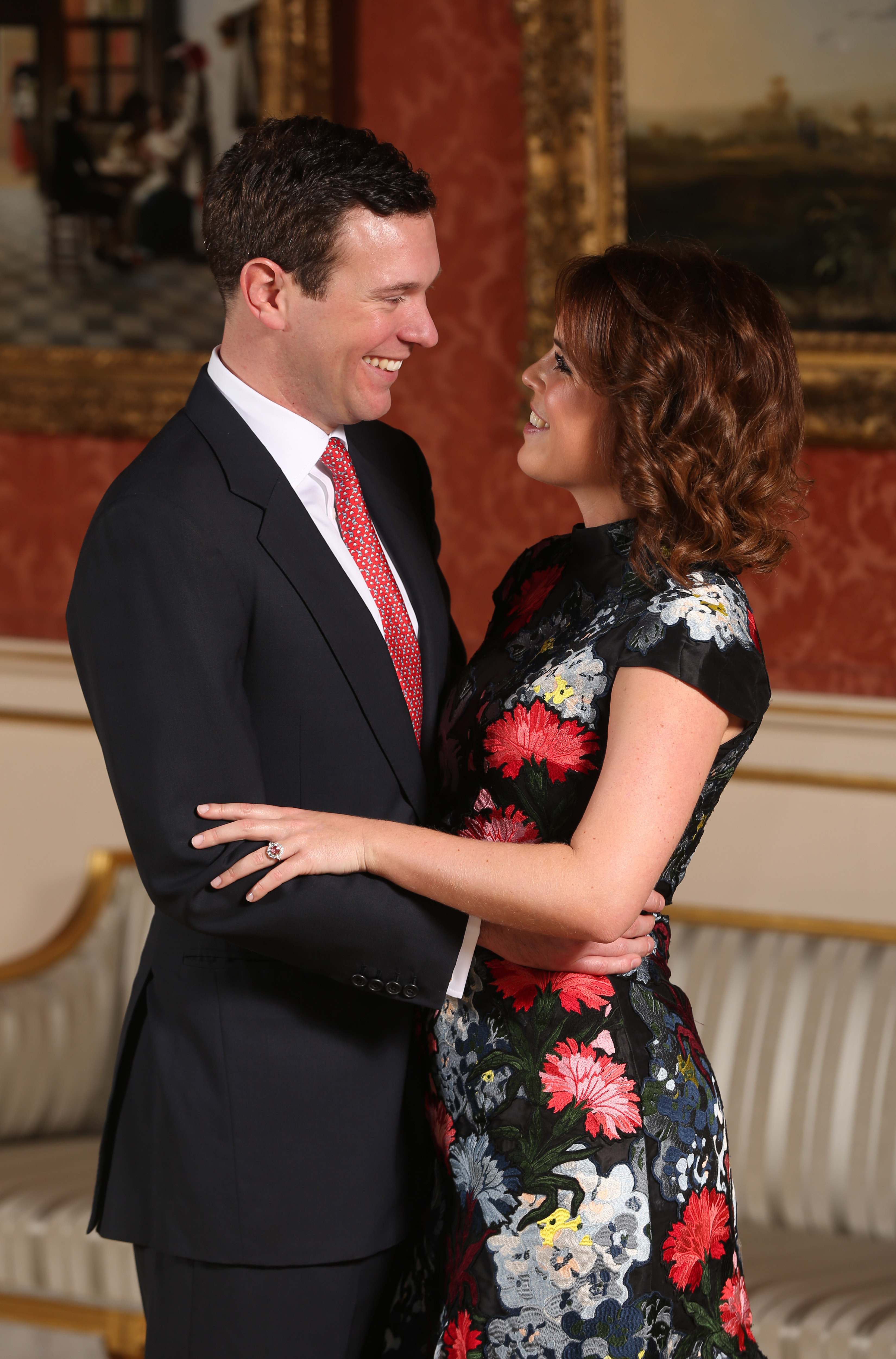 Just in case the excitement over Prince Harry and Meghan Markle's upcoming nuptials wasn't enough, there's another royal wedding to prepare for. Princess Eugenie, who is Queen Elizabeth's granddaughter and eighth in line to the throne, is set to marry her long-time beau Jack Brooksbank this fall. The couple met in 2011 while they were skiing at the Swiss resort Verbier, a royal favorite. Brooksbank is a London socialite who manages the Mahiki nightclub in Kensington, which was a favorite of Prince Harry and Prince William, before they settled down.
The Duke and Duchess of York announced that their youngest daughter got engaged during a trip to Nicaragua earlier in the month and the joyful news was confirmed by Buckingham Palace. While it's certainly a more glamorous locale than a kitchen, at least Prince Harry and Markle proved engagement chicken really works.
The couple is waiting until fall to tie the knot at St George's Chapel at Windsor Castle. If the venue sounds familiar, it's because that's where Harry and Markle will be having their May wedding.
But while there's no competition over a wedding date (at least in terms of Prince Harry's wedding or the arrival of the next royal baby), Princess Eugenie's upcoming union could prove to be a bit awkward for Markle. The princess is close with Prince Harry's ex-girlfriend, Cressida Bonas, and actually introduced the former couple. It's likely that Eugenie will invite Prince Harry's ex to her upcoming wedding.
Ed Sheeran, who also announced his engagement over the weekend, could also make the guest list as long as there are no hard feelings over Princess Eugenie's sister Princess Beatrice accidentally stabbing him with a sword.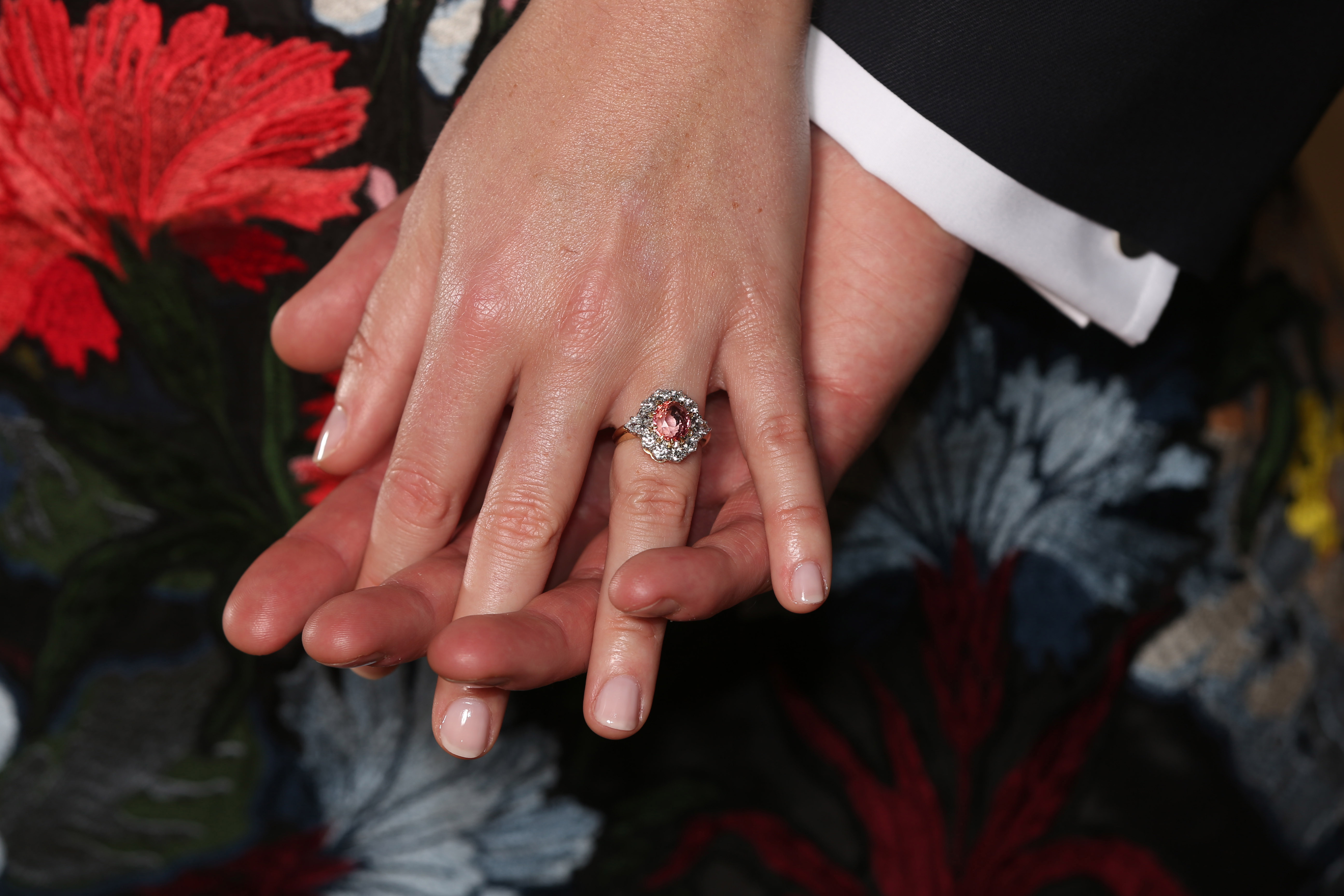 The couple's engagement photos were taken in the Picture Gallery at Buckingham Palace. The 27-year-old royal chose an Erdem dress, Jimmy Choo shoes and a curly blowout for the occasion. Her ring contains the rarest sapphire, a padparadscha sapphire, which is a mix of ruby and yellow sapphire. Hopefully, she won't have to take it off for official engagements.