While most millennials are focused on building their career, paying off college debt or finding that special someone, Sal Lavallo has followed a different path—one that led him around the world.
With the help of hotel and airline rewards points, like Starwood Preferred Guest points, as well as friends' couches and the kindness of strangers, the 27-year-old has visited all 193 countries on all six continents, before returning to New York earlier this month.
Lavallo studied economic development and identity at NYU and founded an NGO that disbursed micro-grants to aid economic development in countries like Tanzania, Venezuela and Israel. After college, he moved to Abu Dhabi, the capital of United Arab Emirates, and worked as a management and strategy consultant before taking a year and a half off from work, to focus on traveling the world.
"I had already visited like 150, 160 countries," he said. "So I spent 2017 visiting the remaining 30."
Lavallo didn't have to spend much money to complete his world tour. Living in Abu Dhabi helped, as the city's central location made it easy for him to spend weekends away, while connections from work and school helped connect him to the "beautiful" places in every country.
While visiting Tanzania, Lavallo "fell in love" with the village of Mangula, where he owns a small farm. It's his favorite country to visit because he feels instantly welcomed whenever he arrives.
"They have this world: tukopamoja and it means 'we are together'," he said. "Even as a tourist, if you need help, they'll say 'tukopamoja' like 'oh, we are together, I will help you.' It makes you really quickly feel like you're not a foreigner and you get really comfortable. It was so different from everything I was used to, but to feel so comfortable there so quickly was really exciting."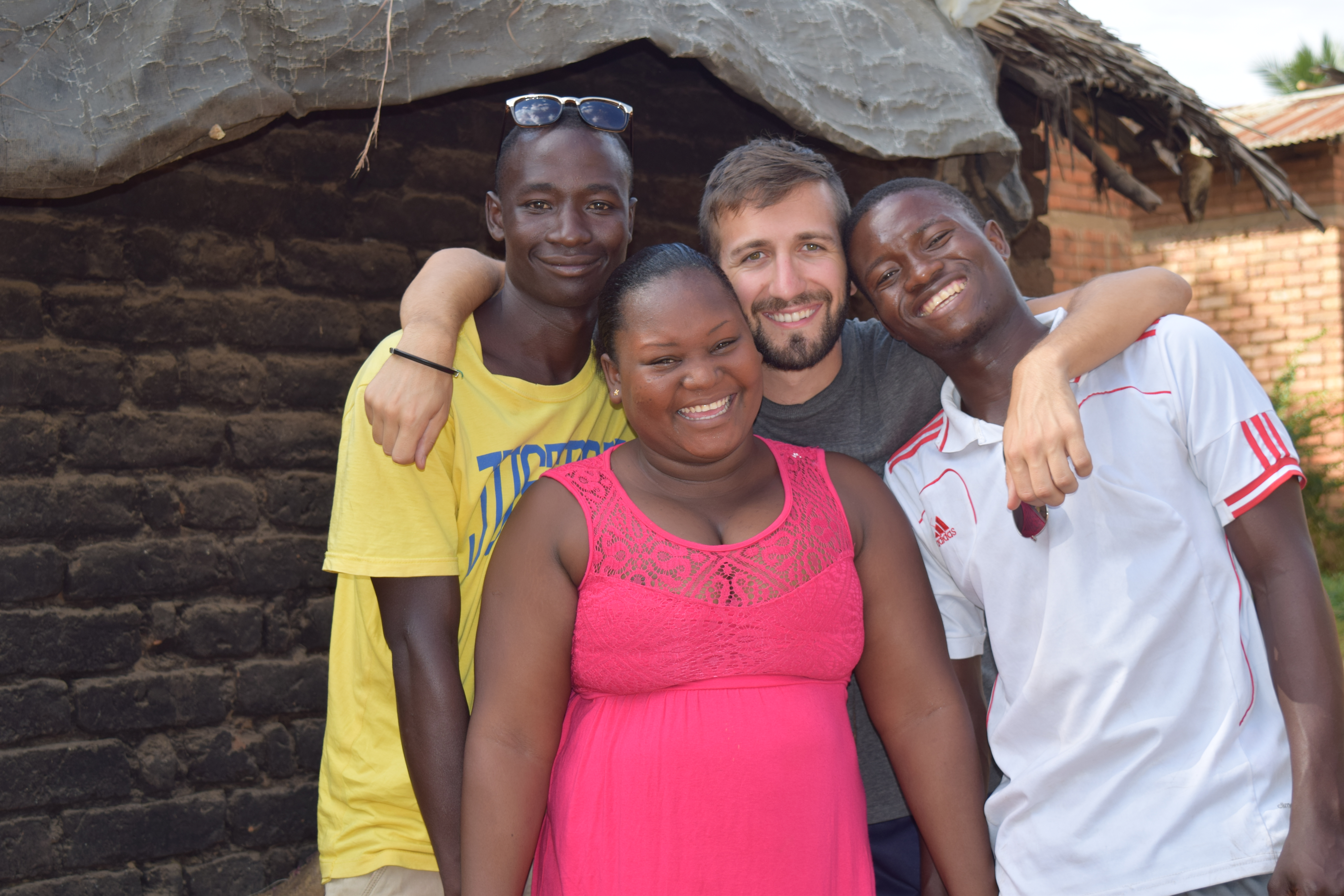 For those wanting to follow in Lavallo's globe-trotting footsteps, he has three pieces of advice. First, listen to the locals, and not just for food, drink and entertainment advice.
"When you're traveling in the world, you're going to be coming in contact with things that put you off or something you feel like is wrong," he said. "But if you instantly want to start fighting with them, then you're not going to understand why they think that. The only way to deconstruct someone's thought process is to understand the foundation of it."
Second, seek connections with people outside of the usual tourist attractions. That can be hard to do, especially with a language barrier, Lavallo said, but finding ways to meet the locals is essential to an authentic experience.
"I went out to dinner in Turkmenistan a couple months ago with a group from the hotel and it was a couple Americans and some Spanish," he said. "It was a fun night talking about travel, but I'm so much more interested in learning about the cultures and the world. When we were walking out, I was waiting for someone in the toilets so I was just standing there and some guy invited me to sit down and grab a beer.
"I ended up ditching the tourists," he added with a laugh.
Finally, the best detours are the ones that are least expected. Lavallo's impromptu drink in Turkmenistan led to a three-day tour of the city, including a visit to a rooftop, from which he was able to capture a shot of the city, something tourists are technically not allowed to do.
https://instagram.com/p/BbCc1VUndWP/
"For every country, I have a story," he said. "And my favorite ones are the unexpected ones."