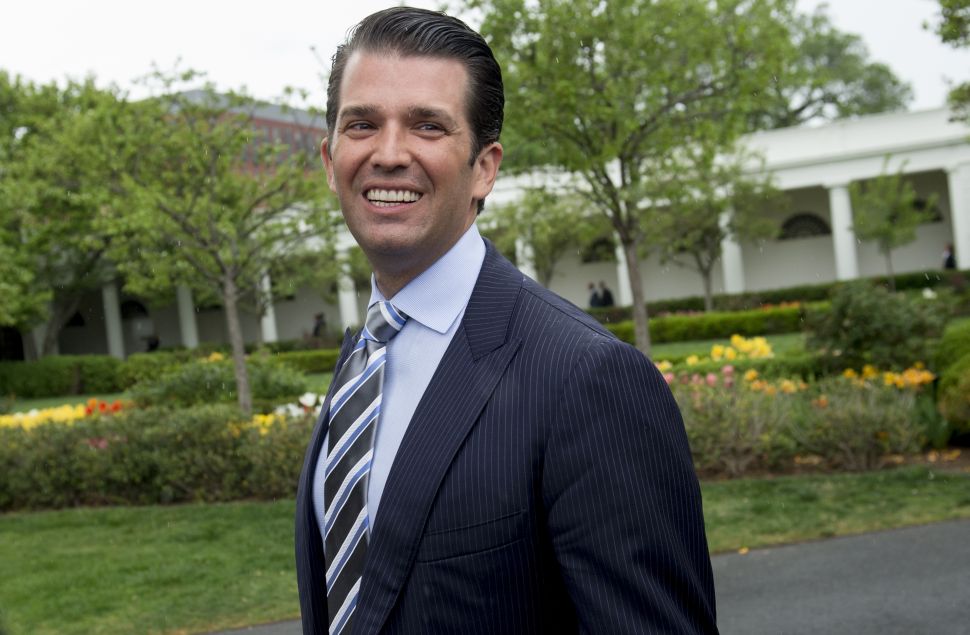 The Senate Judiciary Committee will release transcripts of interviews with members of President Donald Trump's campaign regarding a June 2016 meeting at Trump Tower.
The meeting—attended by the president's son Donald Trump, Jr. and former campaign chairman Paul Manafort—reportedly occurred with a Russian lawyer, promising damaging information on Hillary Clinton.
During opening remarks at the onset of Thursday's Senate Judiciary Committee meeting, Chairman Charles E. Grassley (R-Iowa) said the committee plans to release "all witness interviews that we have done related to that meeting" to the public.
"Let's get them out there for everyone to see," Grassley added.
Ranking Senator Dianne Feinstein (D-Calif.) praised the chairman's transparency.
"I'm very grateful for your decision to proceed," she said. "I think that's very helpful."
Other participants in the Trump Tower meeting who have been interviewed by the committee include Russian-American lobbyist Rinat Akhmetshin, businessman Ike Kaveladze, British publicist Rob Goldstone and translator Anatoli Samochornov.
The Trump Tower meeting is under scrutiny by Special Counsel Robert Mueller in his investigation into Russian interference in the 2016 presidential election. Several months before the meeting, former Trump aide George Papadopoulos met twice with a professor claiming to have "dirt" on Clinton through "thousands of emails."
Papadopoulos pleaded guilty in late October for "making fraudulent statements" to the FBI during a January interview with investigators—the same day Manafort was charged with "conspiracy against the United States."
Former Trump advisor Steve Bannon called the meeting "treasonous" and is expected to meet with Mueller before the end of January.