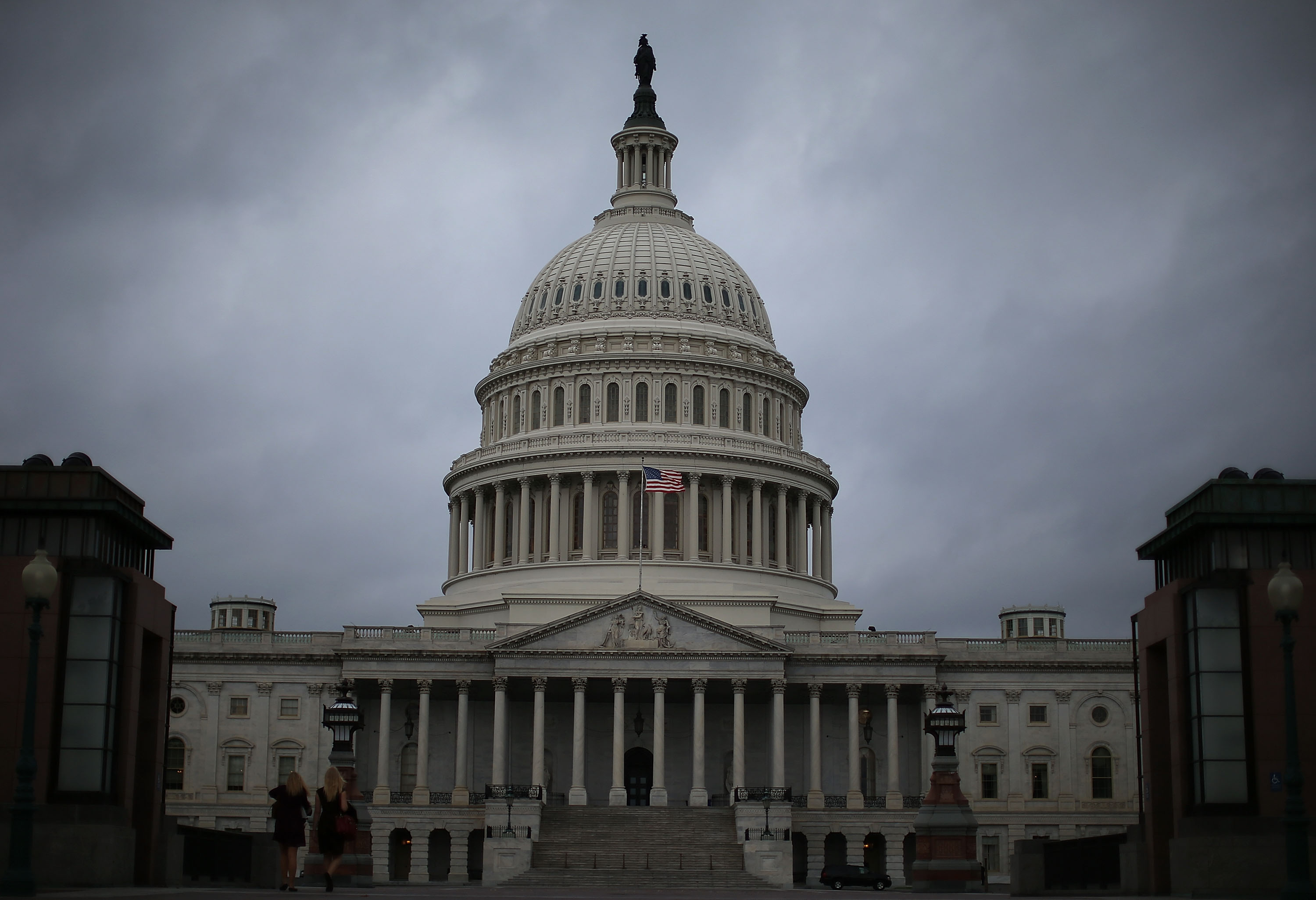 In 2018, incumbents may be facing a wave because of the sexual harassment scandals, more so than the traditional wave the party in power experiences in off year elections.
In 1992 a House banking scandal (nicknamed "Rubbergate") rocked the House. This scandal revolved around the practice of the House allowing checks to be honored because House members were allowed unlimited overdraft protection for account holders. This scandal impacted over 400 members of the House.
The House Ethics Committee pointed fingers at 22 members in particular—4 Republicans and 18 Democrats. These members wrote anywhere from 89 to 819 checks they couldn't afford, and their accounts were overdrawn for at least eight months. While most of these members didn't break any laws, the political optics were devastating: 77 members resigned or were defeated in the 1994 elections, giving the GOP control of the House of Representatives for the first time in 40 years.
Using Rubbergate to beat up on Democratic members' ethics—even though some Republicans were involved—was one of then-Minority Leader Newt Gingrich's (R-GA) most potent political weapons, because it was an easy issue for everyday voting Americans to understand.
The 2018 parallels are incontrovertible. The sexual harassment claims that started in Hollywood and then moved to the media industry have now crept into the political space, where they have hit both sides of the aisle. The highest profile cases have been Alabama Republican senatorial candidate Roy Moore, Sen. Al Franken (D-MI) and the old bull, Rep. John Conyers (D-MI). All of their political careers were terminated in the matter of a week.
What has transpired thus far is bad for Capitol Hill, and it's going to get worse. In fact, I contend it is about to get much worse. Much like Rubbergate, where members received quite lenient banking privileges, members of Congress have a slush fund—paid for by American taxpayers—that anonymously settles the cases of sexual harassment claims against members of Congress and their staffs. As ridiculous as this sounds, it's been around for a while. The authority of this fund comes from the Congressional Accountability Act of 1995 (CAA). Section 1415 of the Act established "an account of the Office in the Treasury of the United States for the payment of awards and settlements…." and further authorized to be appropriated "such sums as may be necessary to pay such awards and settlements."
It's important to point out that many of the cases have originated in employing offices within the legislative branch other than the House of Representatives and Senate. Additionally, not all claims settled under this fund involve sexual harassment—statutory provisions incorporated by the CAA also include overtime provisions of the Fair Labor Standards Act, the Family Medical Leave Act, and the Americans with Disabilities Act. At this time, we do not have a detailed breakdown of the offending parties—just the number of settlements and the dollar amount by year.  Here are the settlements since 2007 as published by the Office of Compliance of the U.S. Congress:
2007: 25 settlements, $4,053,274;
2008: 10 settlements, $875,317;
2009: 13 settlements, $831,360;
2010: 9 settlements, $246,271;
2011: 16 settlements, $437,465;
2012: 12 settlements, $426,539;
2013: 14 settlements, $334,823;
2014: 11 settlements, $806,450;
2015: 13 settlements, $482,797;
2016: 15 settlements, $588,049; and,
2017: 8 settlements, $934,754.
Every member of the D.C.-based media is trying to get the names of the member offices included in these figures. There has been chatter around D.C. for weeks that someone in the Office of Congressional Ethics (OCE) leaked the list to the press. While I can't confirm the existence of the list, I am convinced it is only a matter of time before that information gets out to the public.
It's reasonable to assume something is already amiss because in late November one office was confirmed to have used taxpayer monies for settlements: Rep. Blake Farenthold (R-TX). Another office, Rep. Ruben Kihuen (D-NV), was accused of unwanted sexual advances. Chairman Ben Ray Lujan of the Democratic Congressional Campaign Committee (DCCC) quickly said Kihuen should resign. Rep. Kihuen now intends to leave office.
Not all the sexual harassment claims were paid out by the CAA fund. Some were paid out of traditional office expenses (like Rep. Conyers), and others simply haven't been reported at this time or don't fit into the sexual harassment narrative. For example, long-serving member (since 1984) Joe Barton (R-TX), former chairman of the House Energy Committee, sent a picture that was sexual in nature to his then-girlfriend, who he was involved with for many years. The fallout and embarrassment of sending the photo—even though it was a consensual relationship—was enough to announce his retirement. Or we can talk about Rep. Trent Franks (R-AZ) who was first elected in 2002. Franks took bizarre behavior to a new level when he asked female members of his staff if they would be interested in being a surrogate mother to his family since he and his wife were having difficulty conceiving a child. Like Barton, Franks' behavior wasn't technically sexual harassment, but it's Exhibit A in showing that the tolerance needle for clearly absurd office behavior has rightfully moved.
In early November, the open seat count appeared to be running well below the number we've realized in the past. According to data provided by Ellis Insight, the largest House open seat number in recent elections came in the 2012 reapportionment and redistricting cycle, with 62 seats. In 2014, the number dropped to 47 before slightly increasing to 49 in the 2016 campaign cycle. To date, from the first election under the various 2011 redistricting plans, 195 House seats—or 45 percent of the entire body—have opened at some point during the last four elections, including the developing 2018 campaign season.
Kihuen's recent announcement puts the current total number of members retiring due to sexual harassment claims at six. The almost daily drumbeat of new revelations is adding a new level of risk to the Republicans' House majority. Democrats seem to be receiving the brunt of the allegations because of the noise created by the accused in the left-leaning national media and Hollywood drowns out the daily news cycle.  What's clear is there is a lot to be uncovered here that has my Spidey senses working overtime because the malfeasance is reminiscent of the early 90s Congressional banking scandal. Why? Because when voters get tired of their elected officials' antics, the majority party typically has to bear that cross at the ballot box even if they aren't solely responsible.
Additionally, the president's low approval numbers, the ever-increasing number of retirements or members running for a different office (39 total, of which 25 are Republicans, and this does not include resignations that require a special election prior to November 2018, like those of Reps. Trent Franks and John Conyers), and the historical losses typically realized by the majority in midterm elections should have the GOP very nervous.
Todd A. Boulanger was considered one of the top lobbyists on K Street. He is a longtime Republican operative who frequently appears across all cable networks to give his thoughts on the political and policy stories of the day. In 2008, he was implicated in the Jack Abramoff lobbying scandal. He currently resides in Washington, D.C.