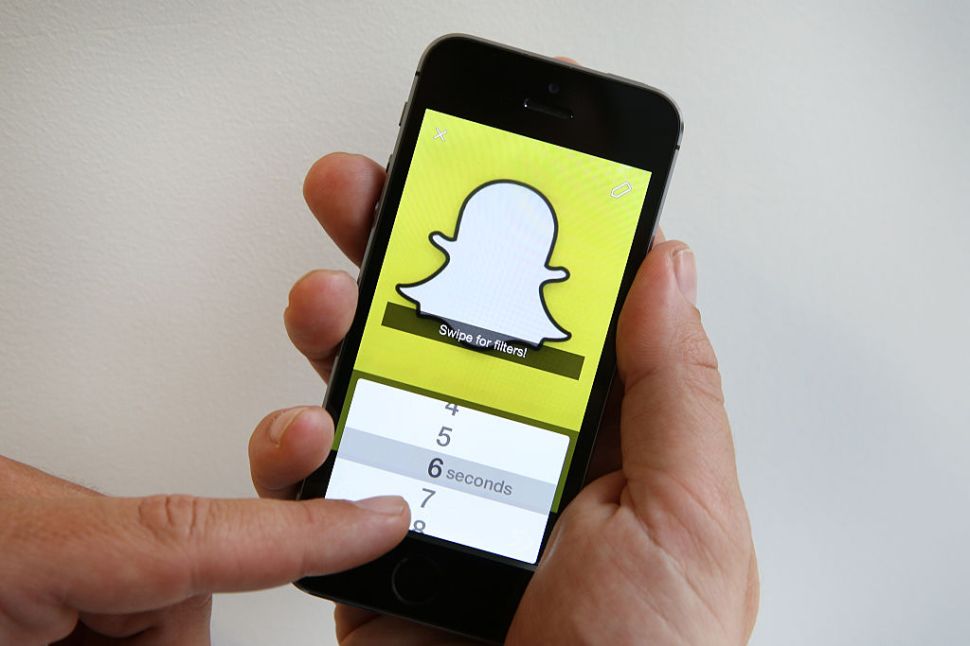 Oh, snap.
Snapchat parent Snap Inc. fired two dozen people last night, according to Cheddar. Early reports suggested that most of the layoffs came from Snap's content division, made up of editors who curate user-submitted breaking news videos on the disappearing message app.
However, a Snap spokesperson told Observer this was not the case—less than half of the layoffs came from the content side. Eight different Snap teams were affected by the layoffs overall.
Other employees in the company's New York and London offices were also asked to relocate to its Los Angeles headquarters. Those who were offered relocation were locked out of their laptops and email accounts until they made a decision. The relocation meetings were allegedly held in the company's "Lit" conference room.
According to the spokesperson, the layoffs were meant to reorganize Snap's teams around new leadership and goals. The company also plans to continue hiring across all sectors (including content), as it sets priorities throughout 2018.
The new job cuts follow earlier layoffs in September and October, when 18 recruiters and 12 hardware engineers were let go.
That may be a drop in the bucket for a company with 3,000 employees, but these layoffs come at a difficult time for Snap. User growth has been stagnant, and the six-year-old company lost almost $40 million on its "Spectacles" camera sunglasses.
The rollout of a redesigned Snapchat app for the U.S. market has also been delayed for several months. So far, the new app is only available for Australia and Canada, though the company says it will be available worldwide by the end of March.
Snap has also faced a host of internal issues.
The company is cracking down on leakers, threatening them with lawsuits and even jail time. Snap's general counsel has instituted a "zero-tolerance policy" against leaks, and Snap will "pursue any and all legal remedies" against employees who violate that rule.
This new mandate comes after a string of unflattering stories about the company came to light. Snap's chief of human resources allegedly described his masturbation techniques to employees, and the company blocked guests from posting content during its Christmas and New Year's Eve parties.
But while Snap has banned employees from talking to media, it's ironically courting media companies like CNN, People and BuzzFeed to create more shows for its Snapchat Discover feature.
Whether this charm offensive will work (especially in light of Snap's many controversies) remains to be seen.