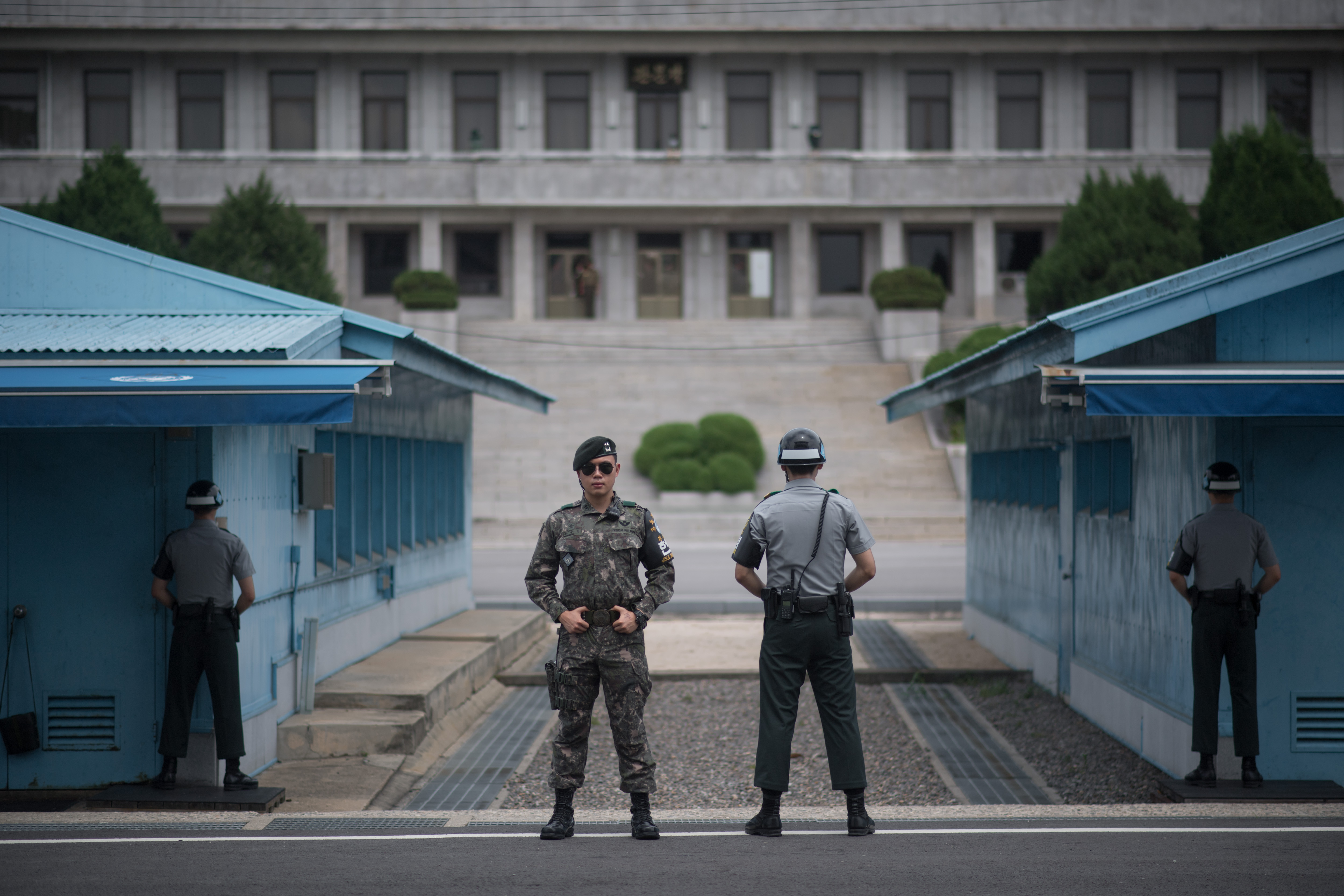 On Sunday, U.S. Ambassador to the United Nations Nikki Haley stated there would be "no turnaround" in United States policy regarding engaging in negotiations with North Korea, although President Donald Trump previously confirmed willingness to coordinate peace talks during a press conference at Camp David.
"Sure, I always believe in talking," Trump told reporters on Saturday during a meeting at the presidential country retreat with Republican congressional leaders to discuss the administration's 2018 agenda. "But we have a very firm stance… But I absolutely would do that."
Haley's comments brought the feasibility of such a goal under question, shedding light on the series of legislative obstacles inhibiting immediate action toward peace talks with the totalitarian regime. "There is no turnaround," she stated on ABC's This Week. "What he has basically said is, yes, there could be a time where we talk to North Korea, but a lot of things have to happen before that actually takes place. They have to stop testing. They have to be willing to talk about banning their nuclear weapons."
According to Haley, combating North Korea's one-sided bargaining tactics will be the first step in achieving any progress. "We're going to be smart this time," she continued. "We're going to make sure that whatever happens makes the United States safer and make sure that we denuclearize the peninsula."
When pressed on North and South Korea's impending Tuesday discussion, Haley responded, "I think they're going to talk about the Olympics. It's not my understanding that they're going to talk about anything further. But, you know, those two countries have to get along."
Will the prestige of participating in the 2018 PyeongChang Winter Games be enough for Kim Jong Un to rescind threats of nuclear warfare, denuclearize the peninsula, and open the doors for peace talks with the United States? Talks between the two nations will be the first held in the demilitarized zone since spring 2016, when former South Korean President Park Geun-hye ended formal communications as a result of North Korea's fourth nuclear test. The North Korean dictator has expressed desire "for peaceful resolution with our southern border," in hopes of sending athletes to South Korea this February.
The economic pressure resulting from two new rounds of sanctions from the United Nations, further restricting shipments of petroleum and crude oil from China, provides additional motivation for the regime to engage in peace talks. In a press briefing last week, Chinese foreign ministry spokesman Geng Shuang relayed China's hope for "all relevant parties" to use the Winter Games as a platform to "bring the issue back to the correct track of peaceful settlement through dialogue and consultation."
North Korea's pending participation in PyeongChang will do more than stifle ticket sales due to safety concerns and skyrocket ratings from a fascinated onslaught of viewers; it will provide a long-awaited climax to a narrative that's been escalating over the past half-century. South Korean President Moon Jae-in has expressed openness to their participation, and President of the Pyeongchang Organizing Committee for the 2018 Winter Olympic Games Lee Hee-beom has proposed powerful exhibitions of solidarity should North Korea be allowed to compete, suggesting the two Koreas march under the same flag in the opening ceremony and even form joint figure skating and ice skating teams.
Some experts think granting North Korea participation will be a segue to peaceful relations. "To those critiquing President Moon's proposal," wrote Visiting Scholar of the US Korea Institute at SAIS-Johns Hopkins University and Director of NK Leadership Watch Michael Madden for the BBC, "one needs ask: do we want the Koreans competing in sports and talking to one another, or do we want them threatening to kill each other?"
The Olympics serve as the pinnacle of historical storytelling, relaying the state of the world through triumphs, failures, and, most notably, which nations are deemed unfit for the privilege of competition. If South Korea supports North Korea's admission into PyeongChang without denuclearization, this could inflame the ego of a regime that has survived up until now by igniting global tensions. However, boycotting North Korean athletes could potentially obstruct the little bargaining power the South Korean government holds over its neighbor.
Francesca Friday is a New York City-based National Politics, Health and Lifestyle contributor for Observer.