Yesterday's mysterious SpaceX rocket launch is the one the world knows the least about, and that's exactly why it's so important to Elon Musk.  
As SpaceX's first successful mission of the year, it sets the tone for what is anticipated to be their busiest ever; the company is projecting to launch over 30 individual missions in 2018.
Codenamed "Zuma," not much is known about this clandestine space operation, as its details are wrapped in high-tier governmental secrecy. This is the only information currently available: The U.S. government contracted Northrop Grumman, an aerospace and defense company, to arrange the delivery of an unknown payload to an undisclosed location in low Earth orbit.
The National Reconnaissance Office (NRO), which is known to frequently launch secret hardware to space from Florida's Cape Canaveral Air Force Station, confirmed to Aviation Week that it is "not its bird." No other governmental agency has laid claim to the mission either, making it one of the most secretive in recent history.
https://www.instagram.com/p/BdrZtc5AhB3/?hl=en&taken-by=elonmusk
Since it's impossible to hide a 200+ foot rocket launching to orbit and landing back on Earth a few minutes later, SpaceX made a public statement about the event—though the details were quite bare. Originally set for liftoff midway into November, a series of delays pushed Zuma to the New Year, far beyond the U.S. government's originally mandated "no later than" date of November's end.
"We have decided to stand down and take a closer look at data from recent fairing testing for another customer," commented John Taylor, a SpaceX spokesperson, in a written statement. "We will take the time we need to complete the data review and will then confirm a new launch date."
SpaceX rearranged its launch manifest to attempt to meet the government's demands, but it is also using the mission to demonstrate its capability for rapid launch-response. Being consistently able to deliver a critical payload is quite valuable in wartime scenarios or when issues of national and international security are at hand. Notably, though SpaceX exceeded the originally mandated launch window, their reusable rockets are continuing to reduce the average time between launches and overall launch costs.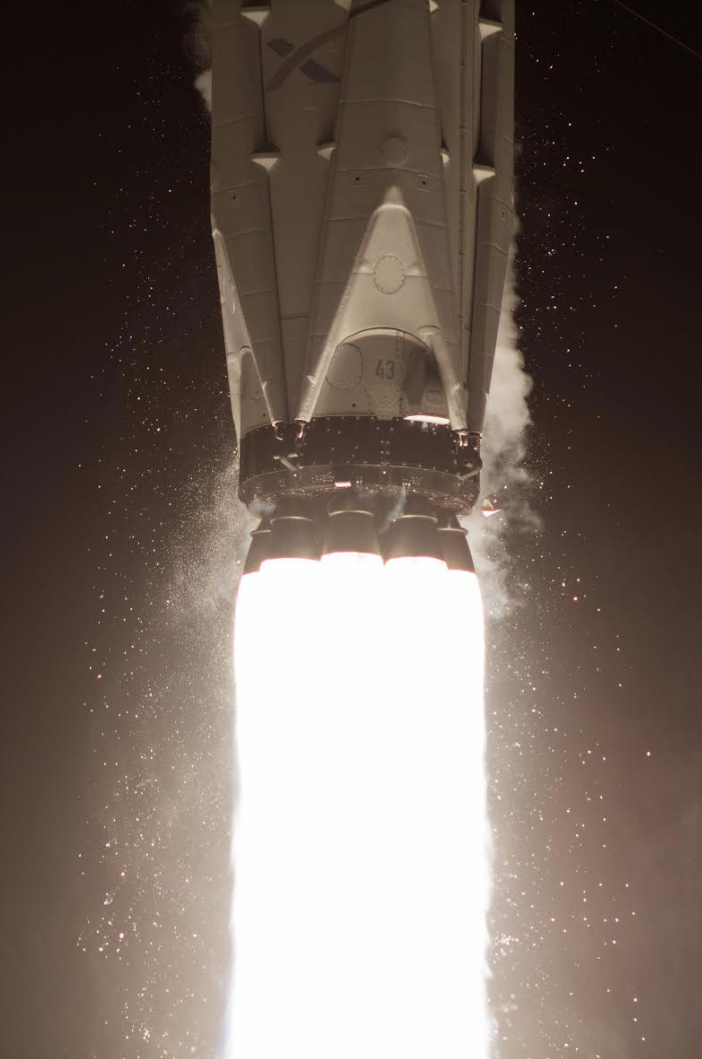 More important than the intrigue top-secret missions tend to bring is that this particular contract highlights SpaceX's continued transformation from a fledgling and at-times volatile rocket company to one that can be trusted with payloads that may be critical to the United States' global security interests. It's a big step and could lead to the acquisition of additional classified missions from the government in the very near future. Government and military space launches tend to carry a higher price tag than most, which means more capital for SpaceX and less for their competitor, which used to have a near-monopoly on launches of this nature.
Northrop Grumman Communications Director Lon Rains said in a statement to The Verge, "This event represents a cost effective approach to space access for government missions. As a company, Northrop Grumman realizes that this is a monumental responsibility and has taken great care to ensure the most affordable and lowest risk scenarios for Zuma."
In addition, this mission, the company's 21st, underscores SpaceX's unique ability to return boosters to Earth for rapid reuse later in their launch cycle. This feature directly confronts the two primary restrictions to space travel: price and cadence.
SpaceX delivered two other classified missions last year, launching the secretive X-37B spaceplane for the Air Force and a cloak and dagger surveillance satellite for the National Reconnaissance Office. Usually the public at least knows who will be operating whatever it is that was sent to space, but not with Zuma.
Reliability is important when considering how much it costs to deliver payloads to orbit, and SpaceX's biggest U.S. competitor, United Launch Alliance, has continued to lean on its spotless launch manifest as a way of distinguishing as a 100 percent reliable option, though it's more expensive. SpaceX had a perfect launch record in 2017, and this mission may be sign that companies with mission-critical payloads can again trust Elon Musk to deliver seamlessly.
Thaddeus Cesari is a photojournalist, commercial videographer, and newspaper columnist with a passion for aerospace. When not filming or reporting on rocket launches from inside NASA's Kennedy Space Center, Thaddeus can be found mountaineering, practicing photography, and helping communicate science by creating documentary short videos.