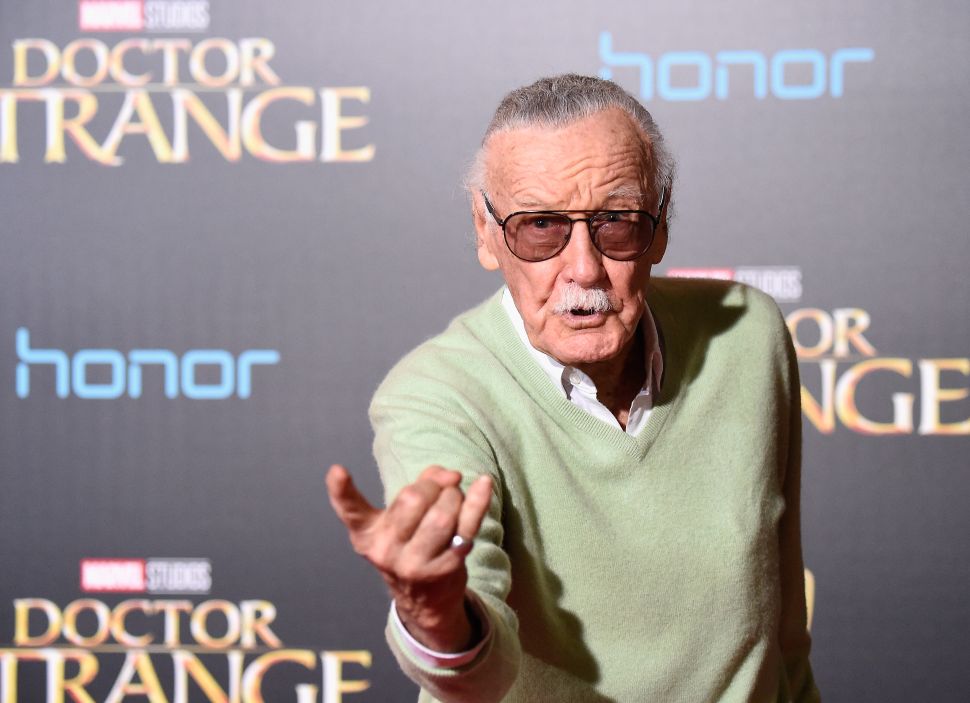 Marvel Comics legend Stan Lee has been accused of sexual assault and harassment of several nurses in his employment at his Hollywood Hills home.
The Daily Mail reports that Lee, 95, has been accused of groping and harassing several young female nurses.
Lee is best known for his pioneering role at Marvel Comics where he created several iconic characters such as Spider-Man, the X-Men and The Incredible Hulk. The former president and chairman of Marvel is "categorically" denying the allegations and claiming these anonymous accusers are attempting to extort him for money.
Per the outlet's sources, Lee would grope the young female nurses who worked for him and demand sexual acts. Sources also told the Daily Mail that he walked around his home naked.
"He walks around naked and is vulgar towards the women, he asks them for oral sex in the shower and wants to be pleasured in his bedroom," the source said. "He uses the word p—y and f–k in their presence." According to the source, Lee finds the harassment to be funny and does not care about how it affects the women.
In a statement to Patch, Lee's attorney Tom Lallas described the claims as "false and defamatory."
"Various anonymous individuals have attempted to extort money from Mr. Lee based on false allegations, but when we have asked them to identify themselves and provide their full legal names and contact information, they have, not surprisingly, gone radio silent," the statement said.
The Daily Mail did not name the nursing company but did report that a spokesperson for the company confirmed that the owner had received numerous complaints regarding Lee's behavior. They also reported that the nursing company stopped providing professional services to Lee once 2017 came to an end.
Lee's legal camp reportedly sent the nursing company a cease and desist letter on December 20.
"Lee categorically denies these false and despicable allegations and he fully intends to fight to protect his stellar good name and impeccable character," Lallas said per Patch. "We are not aware of anyone filing a civil action, or reporting these issues to the police, which for any genuine claim would be the more appropriate way for it to be handled."
He added: "Instead, Mr. Lee has received demands to pay money and threats that if he does not do so, the accuser will go to the media. Mr. Lee will not be extorted or blackmailed, and will pay no money to anyone because he has done absolutely nothing wrong."
Lee's fame has gained new life over the last 10 years as Disney's Marvel Cinematic Universe has become the biggest brand in Hollywood.
More details to come…