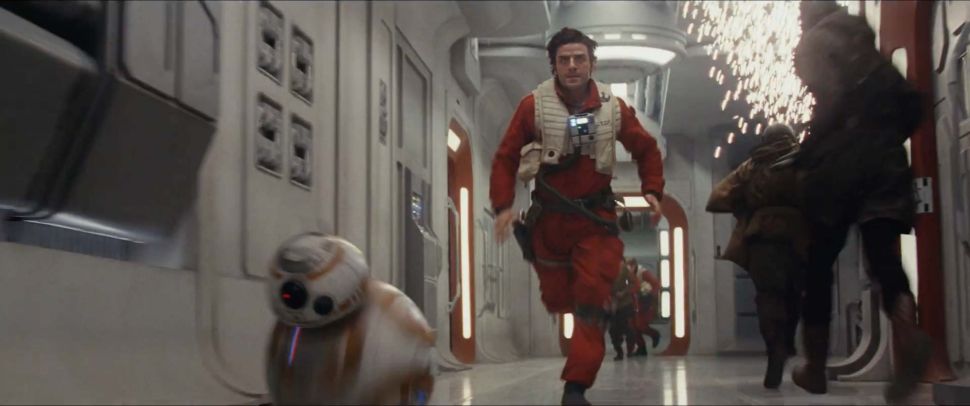 Blockbuster box office totals will always be a hot topic in Hollywood, especially with the film industry's most popular franchise. As such, all eyes are on China this weekend as Disney and Lucasfilm's Star Wars: The Last Jedi opens in what is soon to be the most important box office region in the world.
As things stand now, The Last Jedi has earned $539.3 million domestically and $1.09 billion worldwide, per Box Office Mojo. Star Wars has always been more of an American phenomenon that is less embraced by overseas viewers, which helps explain The Last Jedi's and Star Wars: The Force Awakens' near 50/50 splits in terms of domestic and foreign gross (typical blockbusters score roughly 35/65 splits). The former's performance in China will go a long way in determining how close it gets to catching The Force Awakens' $2.07 billion worldwide gross.
Variety reports that Disney, which led China in box office among major Hollywood studios last year, is making a strong marketing push for The Last Jedi in China. But how will it affect the numbers? The Force Awakens opened to $52.3 million en route to $124.1 million and a 2.3x multiplier in China, according to Box Office Mojo. Rogue One: A Star Wars Story opened to $30 million en route to $69.4 million and a similar 2.3x multiplier. With Jumanji: Welcome to the Jungle opening one week later, The Last Jedi will need to take full advantage of the whopping 25,000 screens that it will open on.
Our best guess is that the film's opening will fall somewhere in between The Force Awakens and Rogue One, right around $40 million. Assuming it snags a similar 2.3x multiplier, we're looking at a $92 million take in China. While no one ever expected The Last Jedi to catch up to The Force Awakens, the extra China revenue should help the movie settle in between $1.4 billion and $1.6 billion or so when all is said and done.
Disney and Lucasfilm could do a lot worse than a top 10 worldwide grossing film of all time.