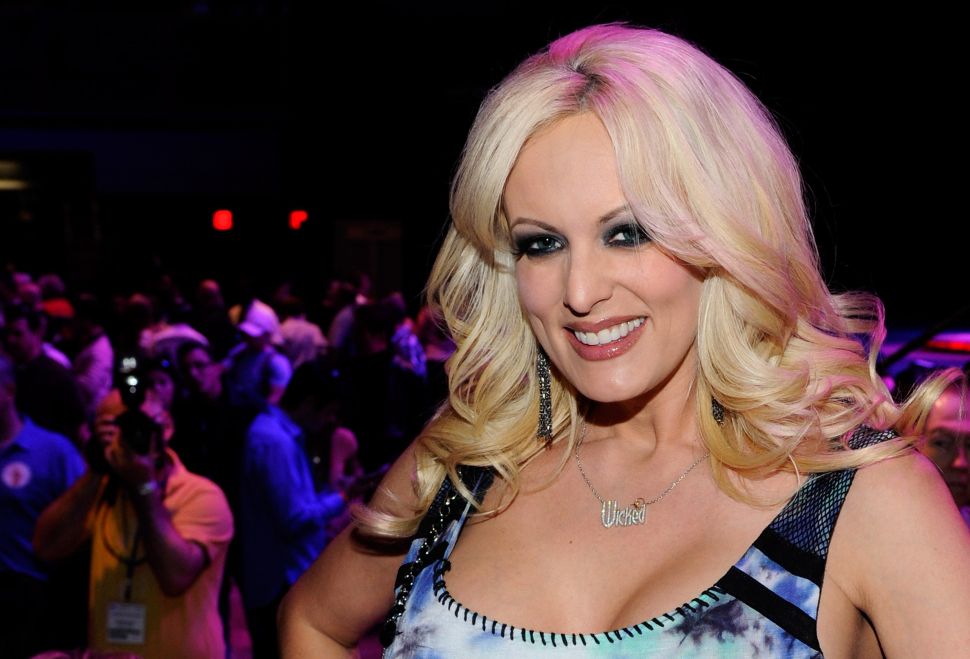 On Thursday night, Jimmy Kimmel revealed that he'll be welcoming a very special guest to his show next week.
Stormy Daniels, the porn star who claims to have had an affair with Donald Trump in the mid-200os and whose real name is Stephanie Clifford, is slated to appear on the January 30 episode of the show.
Six years ago, Daniels told In Touch Weekly that she engaged in a sexual affair with Trump, though the interview was not published until last Friday.
"[The sex] was textbook generic… it was nothing crazy. It was one position, what you would expect someone his age to do," she said.
According to the Wall Street Journal, Trump's lawyer arranged a $130,000 payment to Daniels in October 2016 as part of an agreement that precluded her from publicly discussing their alleged encounter. Her lawyer had negotiated a nondisclosure agreement with Trump's legal team, per the report. The president's lawyer, Michael Cohen, has said that Daniels denied the accusations.
ABC's Jimmy Kimmel Live still remains in third-place in the ratings battle behind NBC's The Tonight Show (Jimmy Fallon) and CBS' The Late Show (Stephen Colbert). However, Kimmel's hour has held steady in the advertiser-friendly 18 to 49 demographic and many of his politically-focused opening monologues have gone viral in recent months.
Jimmy Kimmel Live is averaging right around 2.4 million total viewers per night, hot on the heels of The Tonight Show's 2.6 million. Daniels' appearance is expected to garner healthy attention.