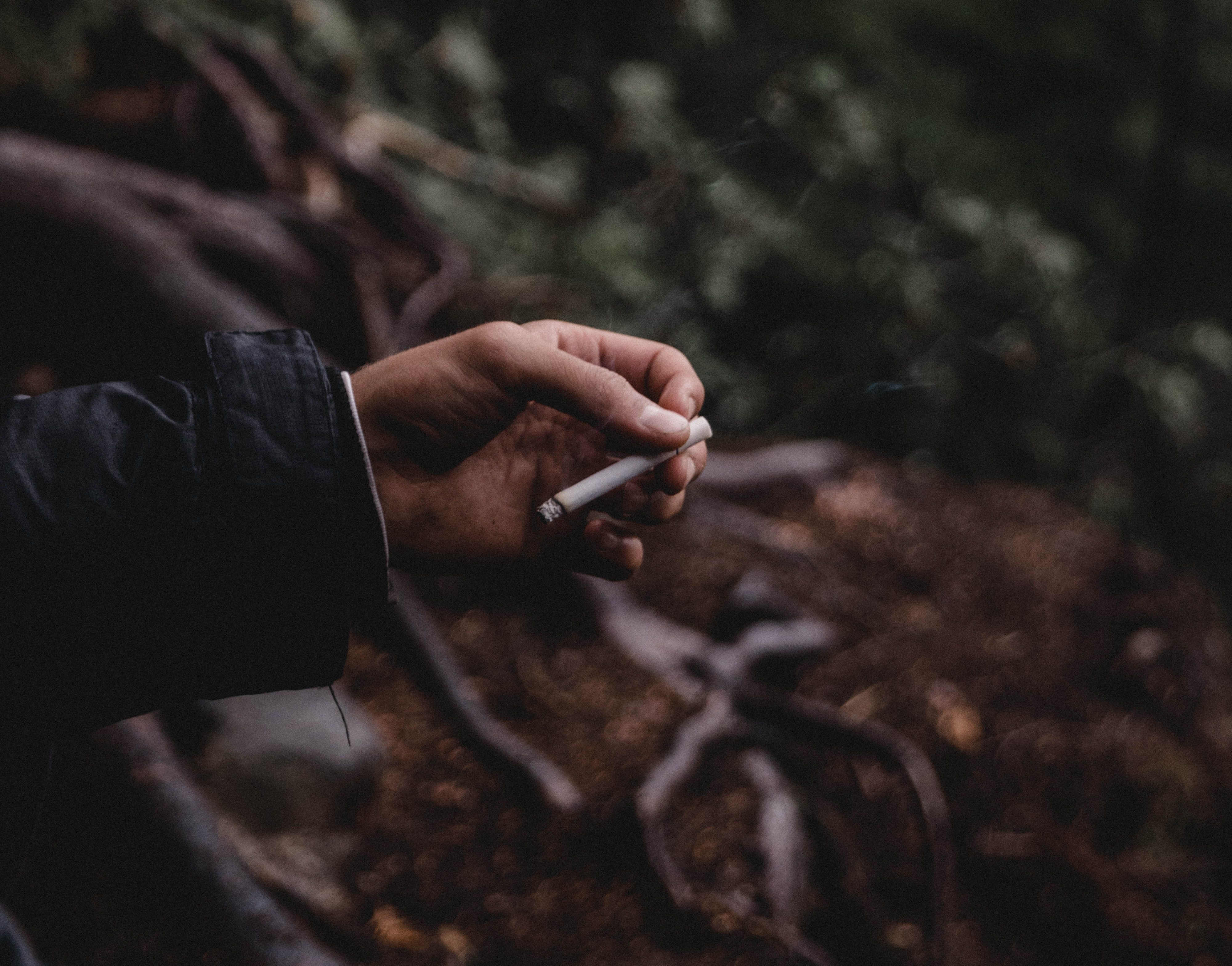 In the 1950s and 60s, tobacco companies peddled cigarettes with far-flung promises of improving digestion, aiding weight loss, and strengthening teeth amongst other outlandish claims. We've come a long way, and it's common knowledge that cigarettes are a cancerous, teeth-yellowing, skin-wrinkling, and highly addictive danger to public health. But just how addictive are they? A common misconception is that it takes more than a few cigarettes to become a full-fledged nicotine addict, but a recent study conducted by researchers at the Queen Mary University of London paints a darker picture—the results show that 61 percent of smokers can become, at least temporarily, addicted after their first cigarette.
Published in the journal Nicotine & Tobacco Research, the study surveyed over 215,000 subjects from the Global Health Data Exchange, using eight data sets across the UK, USA, Australia and New Zealand to create a cumulative analysis of first-time smokers and whether they continued to engage in the habit. The researchers found that 60.3 percent of respondents reported trying a cigarette at least once, and an estimated 68.9 percent of those reported developing a daily smoking habit.
"In the development of any addictive behaviour, the move from experimentation to daily practice is an important landmark, as it implies that a recreational activity is turning into a compulsive need. We've found that the conversion rate from 'first time smoker' to 'daily smoker' is surprisingly high, which helps confirm the importance of preventing cigarette experimentation in the first place," said lead study author Dr. Peter Hajek in a press release.
Luckily, in spite of cigarettes' highly addictive nature, smoking is at an all-time low for adolescents in all participating countries. "The UK is seeing a dramatic reduction in smoking at the moment and this tallies with recent findings that only 19 percent of 11-15 year olds have ever tried a cigarette, so the good news is that we are on the right track," said Dr. Hajek.
The growing cultural prevalence of vaping and e-cigarettes could be a major influencer of the cigarette smoking reduction in recent years among adolescents, but according to the research, the addictive properties of such products are far less severe. "Concerns were expressed that e-cigarettes could be as addictive as conventional cigarettes, but this has not been the case," said Dr. Hajek. "It is striking that very few non-smokers who try e-cigarettes become daily vapers, while such a large proportion on non-smokers who try conventional cigarettes become daily smokers. The presence of nicotine is clearly not the whole story."