Every Valentine's Day, romantic restaurants across the country prepare for a night punctuated with diamond rings and delighted screams. That's because, after Christmas, February 14 is the year's most popular day for marriage proposals.
But not every hopeful swain wants to pop the question in a candlelit bistro. For those looking to declare their love in a place that will make their intended's Instagram account explode, these five iconic proposal sites, from Montana to the Maldives, should do the trick. Each is ridiculously romantic and priced accordingly. Proving that while money can't buy you love, it can definitely buy you a proposal that will make the world green with envy.
The Caribbean's blend of turquoise waters and swaying palm trees is seductive in its own right. Now consider inviting your beloved to a private Caribbean island without a single car, where the day's most pressing decision will be whether to ride bikes to dinner at the main restaurant or have your chef prepare something at home. Off the Antigua mainland and reached by ferry, Jumby Bay is composed of a posh resort and privately owned villas that are available for rent. Calabash Estate Home may be the most drool-worthy of the lot, a cream-colored billionaire's beach house with four bedrooms and a massive infinity pool overlooking its own sandy strand.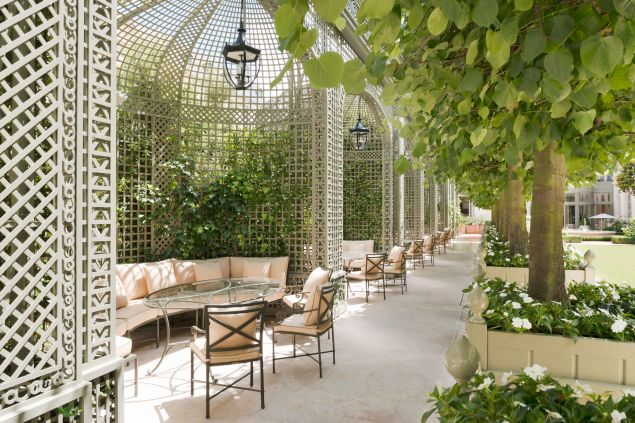 If your love story is one for the history books, you might want to follow in the footsteps of another couple that made global headlines. Whether you believe that the Duke and Duchess of Windsor (aka Edward VIII and Wallis Simpson) were tragic romantics or headstrong hedonists, there's no denying the suite named for them at their treasured Ritz Paris is a beaut. Crystal chandeliers, gilded moldings, and silk curtains in "Wallis Blue" decorate a jewel box as full-on French as its views of the Place Vendôme. For those unafraid of a little PDA, the Grand Jardin, a park-like gem at the heart of the hotel, could have been designed just with marriage proposals in mind.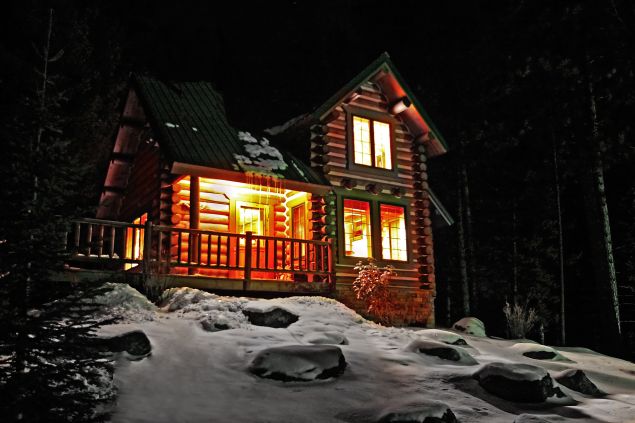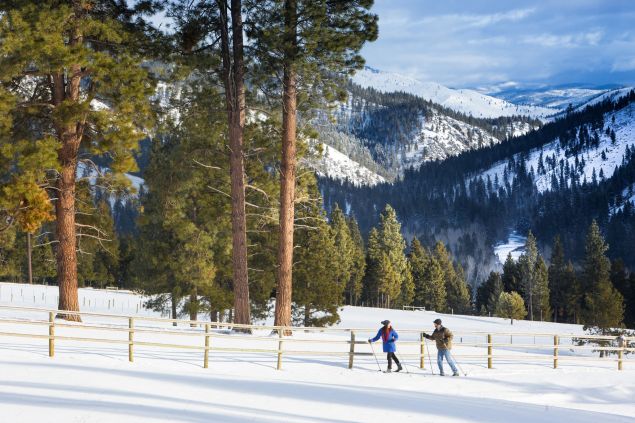 For couples that embrace all things wintery, it's hard to beat a snow-covered cabin, steaming hot tub, roaring fireplace, and king-size bed crafted from massive logs. Adults-only Triple Creek Ranch, in Montana's Bitterroot Mountains, combines an unfussy Western attitude (jeans in the dining room are A-O.K.) with the kind of deep-dish service that has won every award the hospitality world bestows. There are plenty of outdoor activities—horseback rides, cross-country skiing, snowshoeing, and skijoring. But keep that solitaire ring safe and do the proposing back in your cabin, where a room service dinner of roasted quail and a bottle of Opus One are a fine way to celebrate.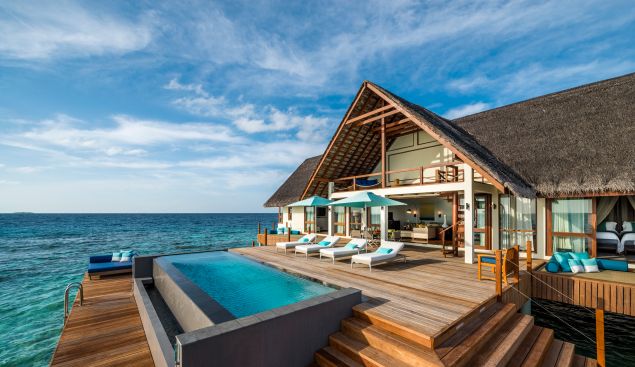 The world's most glamorous resorts congregate in the Maldives, where A-listers from Bollywood stars to British royals hide out on low-lying islands ringed by the planet's whitest sands and bluest waters. The Indian Ocean playground is known for its spectacular sea life, and for couples who want a front-seat to a natural wilderness, the Four Seasons Resort at Landaa Giraavaru obliges, big-time: It basks in the Baa Atoll UNESCO World Biosphere Reserve and has its own turtle rehab center. The Water Villas feature yawning sundecks and nets for over-water lounging, plus steps that let you walk right into the shallows.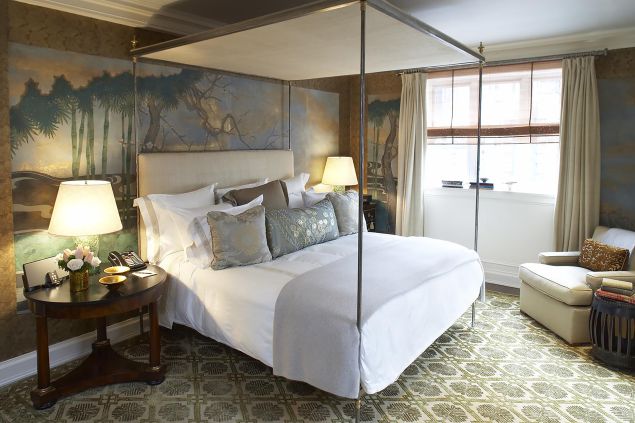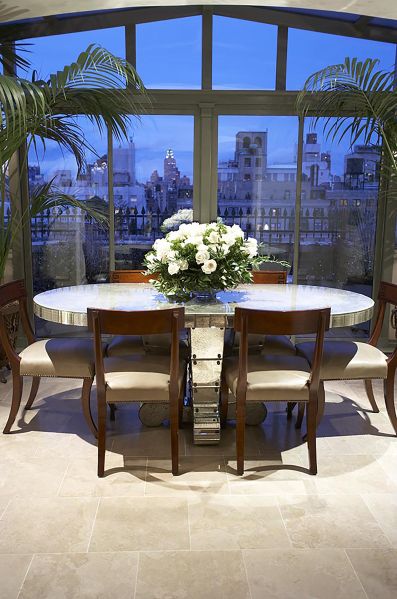 When tourists cruise for cutting-edge cuisine or global music, they head downtown. But when New Yorkers want to stage a once-in-a-lifetime marriage proposal, they gravitate to the Old World opulence of the Upper East Side. The Lowell hotel quietly commands one of the city's most charming blocks. In this cashmere-upholstered fantasyland, the working fireplaces have scent menus so you can order wood that will calm you down or rev you up, depending on the hour. The penthouse comes with four terraces—perhaps the city's most generous indoor-outdoor blueprint—and a private elevator landing, in case you need to keep things under wraps.