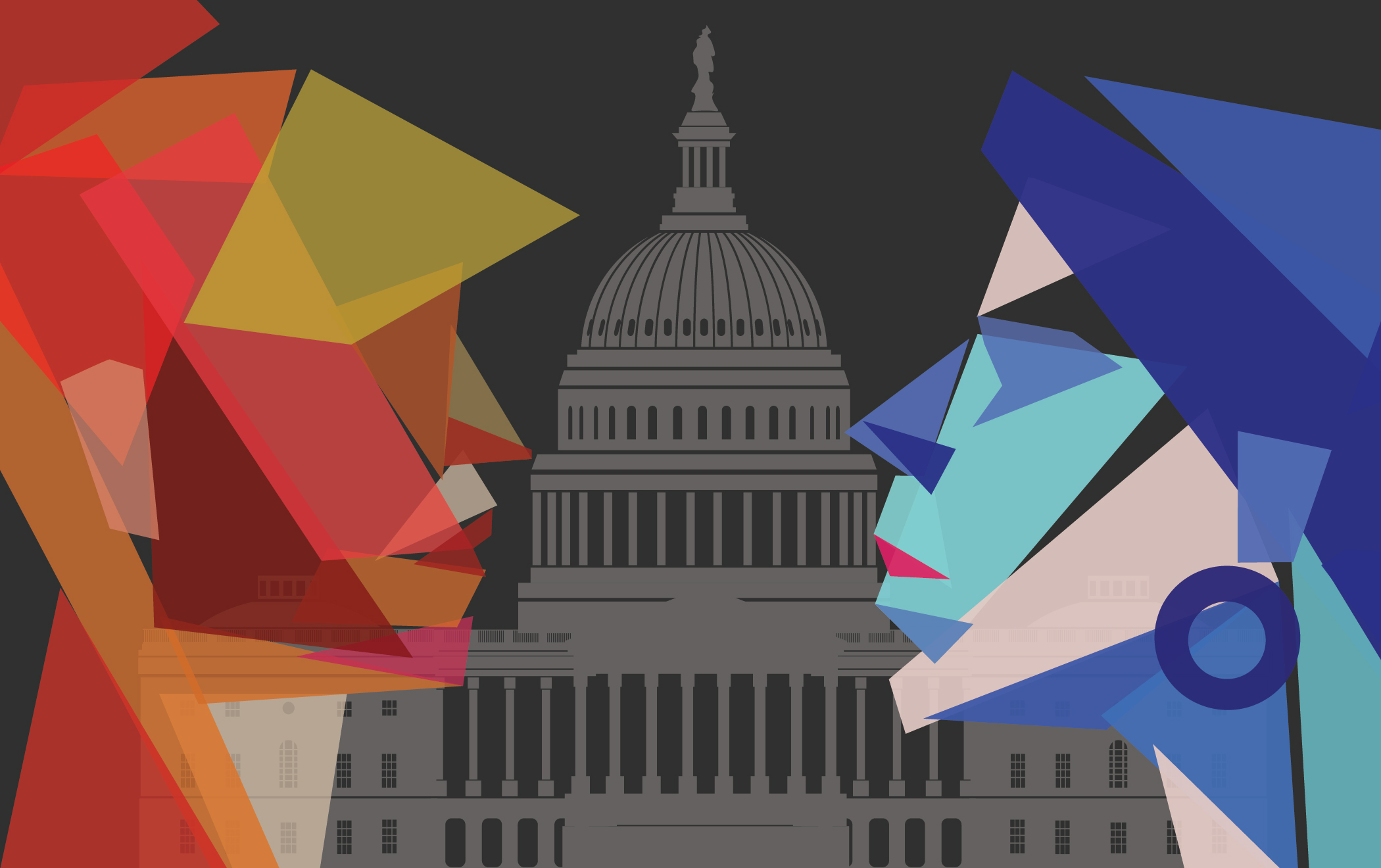 As we look ahead to the 2018 election cycle, there's been much hype about the record number of women filing their candidacy for public office—over 600 for federal and statewide offices to date, up from 391 in 2016. Unsurprisingly, the narrative is that women suddenly find themselves energized against Trump and inspired to run for office. ABC News went so far as to say, "A record number of women appear to be answering that call [to run for office], fueled largely by frustration on the Democratic side over the election of President Donald Trump," in talking points unquestionably provided by EMILY's List, which has conveniently been mentioned one paragraph away from this sound bite in nearly every single article run on the issue thus far.
Taking these stories on their face, you'd think that this was an organic, feel-good outgrowth of the empowerment of women wave of 2017 that culminated in the Silence Breakers (predominantly women) being named Time Magazine's Person of the Year. But a further examination of the numbers suggests that this growth is likely fueled by a cynical and strategic manipulation of the prevailing media narrative that anyone in the proximity of Trump is anti-woman, one that, in many cases, is directly and deliberately targeting Republican women who currently hold public office.
Nearly the same number of federal seats were up for grabs in 2016 as are in 2018—the full 435 voting-seats of the House and 33 Senate seats this year, compared to 2016's full House and 34 Senate seats. Yet, the number of female candidates for the House of Representatives has spiked, compared to just a small uptick in the number of female candidates for Senate.
In 2016, a total of 40 women—28 Democratic and 12 Republican—filed and ran for United States Senate. That number only went up to 46 women this year, with a larger increase among Republicans—16 Republican candidates versus 30 Democratic candidates.
The number of female candidates who filed for the House of Representatives this year, however, swelled over 40 percent—390 candidates this year to 2016's 272. It's here that we see that this growth in female candidates may be less a product of women feeling empowered to take a seat at the table and more a product of strategic and aggressive candidate recruitment in key districts by various Democratic interest groups.
Most political observers would agree that there are anywhere between 70 and 75 House seats that could be considered "competitive" in 2018 for a variety of reasons—a red district that Hillary Clinton won, a low Cook PVI, and retirement of a representative are all good examples of potential "swing" districts. Little has changed in the composition of those districts from 2016 to 2018, yet the number of Democratic women candidates for them has more than doubled.
Unsurprisingly, the majority of those women are challenging sitting Republicans. What's notable about this is that many swing districts with seats held by Republican congresswomen are seeing especially high concentrations of female Democratic candidates running. It's almost as if daring to continue being a woman and also in the GOP is a worse offense in the age of President Trump than actually being President Trump.
Here are just a few examples:
In 2016, Congresswoman Martha Roby of Alabama did not have any female Democratic challengers. This year, she has two, despite the district being an R+16. In Arizona's 2nd District, Martha McSally has three Democratic women running to oust her, compared to just one who lost in a primary in 2016. At an R+1, McSally won handily in 2016, besting her Democratic opponent by nearly 14 points.
But some of the greatest enthusiasm among Democratic women for unseating traitorous Republican congresswomen lies in a massive swath in upstate New York and the D.C. suburbs in Northern Virginia.
Congresswoman Elise Stefanik, also the youngest member of the House of Representatives, flipped her seat in New York's 21st Congressional District from blue to red in 2014, just months after her 30th birthday. In 2016, despite running with Trump at the top of the ticket, there seemed to be little interest in trying to flip the R+4 seat back to blue. Now Democrats are lining up to take her office, with five women among the eight Democratic candidates vying to send her to a very early retirement. This is all despite the fact that Clinton not only underperformed Obama's performance in this district by a staggering 12 percent, but worse, that Trump bested not only Mitt Romney, but also President Obama, earning nearly 54 percent of the vote.
Congresswoman Barbara Comstock is no stranger to ugly political grenades being lobbed her way, as I learned shortly after moving to Northern Virginia in 2014. If I believed every ad I saw about her on television, I'd probably think she's a traitor to women. No doubt that this year's airwar in VA-10 is going to get crowded, considering Congresswoman Comstock has a pool of 11 eager Democratic candidates, six of whom are women, hoping to be the one to make her hit traffic on Route 66 west out of D.C. after cleaning out her office.
Women have plenty of reasons to celebrate and feel proud that the incredible value we provide to every corner of our society is seeing it's moment in the sunlight. And while it's true that women have made terrific strides in equalizing representation at all levels of government, we can't ignore the fact that it's awfully convenient that the interest of female Democratic candidates in swing districts—particularly those held by Republican congresswomen—saw such a dramatic increase, relative to the overall level of interest of women in running for the House of Representatives.
Candice Greaux is a communications consultant.