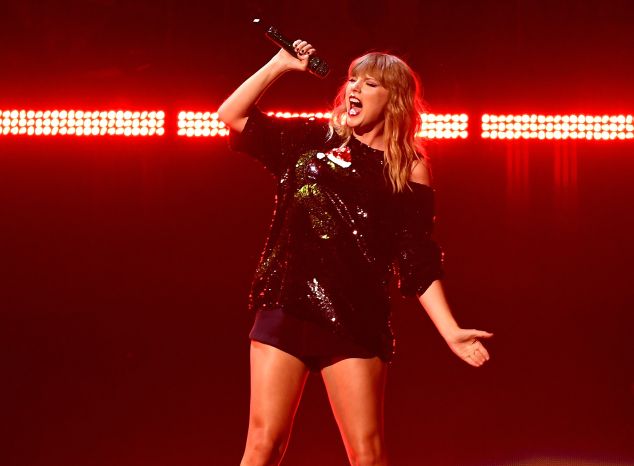 It's not even February yet, but Taylor Swift is already dealing with legal drama in 2018.
Late last year, Swift reportedly bought a Tribeca townhouse at 153 Franklin Street, using Euro Tribeca LLC to complete the $18 million transaction. In a recently filed a Manhattan civil suit, a broker at Douglas Elliman is alleging that they were cut out of the real estate deal, according to The Real Deal. Apparently, there was a written promise that the broker would be exclusively representing Swift in the purchase; the suit claims Swift's management company deliberately excluded Douglas Elliman from the sale and commission—Elliman, which declined to comment, is suing for the six percent commission, which comes to approximately $1.08 million.
The lawsuit doesn't explicitly name Swift; instead, it's filed against companies linked to the pop star—Firefly Entertainment, 13 Management and Euro Tribeca (the very LLC used to complete the purchase).
The broker is alleging to have completed work such as introducing Swift's representatives to the owner of the townhouse, which was not listed on the open market, giving blueprints of the home and measuring the townhome with a laser device.
The broker also reportedly revealed that the Tribeca townhouse would be ideal for Swift due to her neighboring home—she already owns a duplex penthouse at 155 Franklin Street, which she recently finished renovations on. Alas, that building doesn't have an internal garage, per Page Six, while the townhouse does, so Swift could potentially complete renovations in order to connect the two so that she would be able to discreetly vacate her penthouse (or townhome) through the garage.
It's no surprise Swift might be particularly attracted to the idea of extra privacy—she did, after all, get approval in Beverly Hills to build a wall around her landmarked mansion, to ensure extra seclusion.