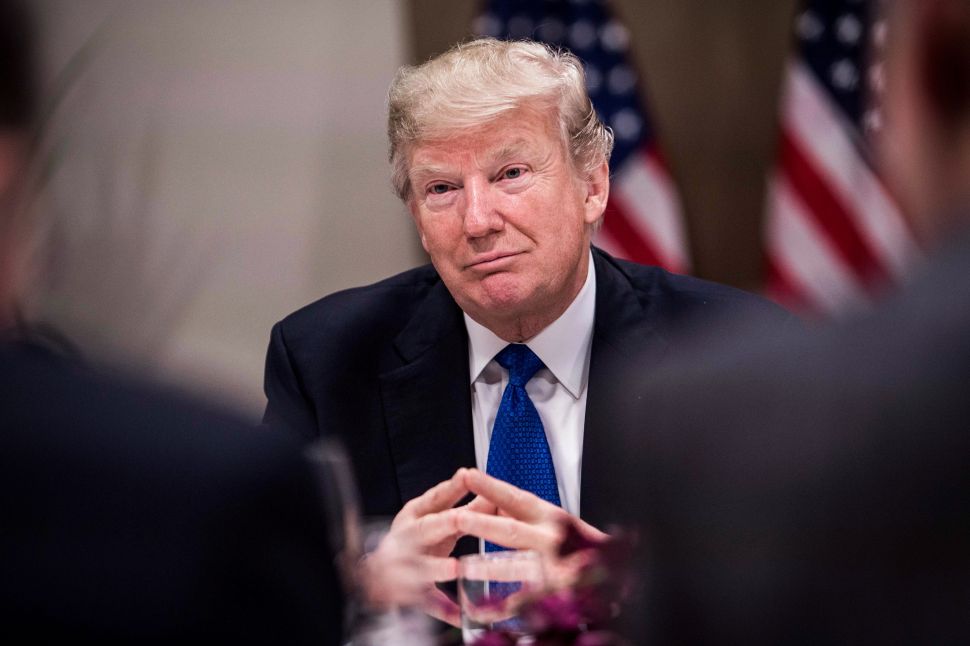 The Trump administration may approve the construction of a nationalized 5G network to deter against cyber security threats from foreign actors. But experts warn that such a project presents new problems while expanding the capabilities of the federal government.
"5G networks will not be immune to cyber attacks," senior cyber security expert Pergrin Pervez told Observer. "Just as it will enable a well intentioned user, it can likewise enable an ill intentioned user."
"Ironically, the U.S. would be following China's footsteps, as China's 5G network is being built by nationalized companies," added Pervez.
The proposal to build a centralized network—financed by the American government—was first reported in an Axios report citing documents obtained by a National Security Council official.
The memo likens the federal takeover of mobile broadband networks to "the 21st century equivalent of the Eisenhower National Highway System," while labeling China "as the dominant malicious actor in the Information Domain."
The documents feature a picture of a medieval city under attack by foreign invaders to illustrate the weaknesses of U.S. wireless networks, compared to a future depicted by downtown Manhattan. Citing millions of jobs and trillions of dollars in economic growth as additional upsides to a nationalized 5G network, the document reaffirms U.S. commitment to the rule of law, freedom of speech, freedom of religion and fair and reciprocal markets.
The proposal anticipates a "mixed" reaction from telecommunications giants AT&T and Verizon over disruption to their "satellite business from mid-band spectrum clearing."
Fletcher Cook, a spokesperson for AT&T, said in a statement that the company "can't comment on something we haven't seen," but plans to launch 5G coverage in 12 U.S. locations this year.
The Justice Department has sued to block AT&T's purchase of Time Warner, the parent company of CNN. The upcoming case, coupled with the repeal of net neutrality and the White House's proposal for the 5G network, puts telecommunications companies in a unique position to determine the government's ability to regulate networks in the Trump era.
"Telecommunications companies are not necessarily fighting like the ACLU for civil liberties, but are an external check on the government doing everything it would like to do… It is an important limitation on surveillance that there is an external actor that needs to be persuaded," Julian Sanchez, a senior fellow at Cato, told Observer.
"Several government agencies have been breached over the last several years. So the government's ability to secure its own networks isn't proven," said Pervez. "Time and again, nationalization has been shown to stifle innovation. The private sector has better capabilities and greater motivation to secure their networks."