Observer Content Studio is a unit of Observer's branded content department. Observer's editorial staff is not involved in the creation of this content. Observer and/or sponsor may collect a portion of sales if you purchase products through these links.
Western Canada is home to many beautiful mountain towns, but few are as striking as Whistler, British Columbia. With its two iconic mountains, Whistler and Blackcomb—linked by the world record–breaking PEAK 2 PEAK Gondola—and unique village, bustling with year-round festivals and events, vibrant nightlife, culturally rich Canadian art galleries, and boutique shopping, it's not hard to see why Whistler is consistently ranked the number one ski destination in the world.
Even when temperatures begin to rise, this town doesn't cool off. In fact, the resort's long spring skiing season offers an ideal time to visit this Canadian gem; the days are longer, the weather is more temperate, and the village has a uniquely local vibe that you don't always get in the winter months.
If you're planning a spring getaway to Whistler, be sure to include these itinerary suggestions for an authentically Canadian experience.
Morning
 No matter where you found yourself last night, hitting the slopes early is the only way to ensure you cut those coveted first tracks. While late nights may be an essential part of Canadian resort town life, sleeping in isn't something Whistlerites are known for. Do what the locals do and grab a breakfast wrap on the fly from Mogul's Coffee House in Village Square. This spot is locally owned and operated, and it sources local produce, fruits and honey to use in their baked goods and famous Mogul muffins.
If you're in the mood for something a touch more sophisticated, stay in the village and head to Fifi's Bistro for organic smoothies like the Super Green (loaded with avocado, mango, and coconut flakes), the decadent smoked salmon eggs benedict or a cup of locally roasted, organic free-trade coffee.
Once you've fueled up, it's time to hit the slopes. This resort town offers 16 alpine bowls and three glaciers, plus over 200 runs and 37 lifts servicing 8,171 acres of terrain for skiers and snowboarders of all levels. If you're an experienced skier and craving a double black diamond, we suggest setting your sights on runs like Couloir Extreme, where you'll be treated to breathtaking views. Extreme runs aren't for you? Take a leisurely cruise along the shadow-bathed Ridge Runner, which remains smooth and fast throughout the spring months due to its higher elevation.
Afternoon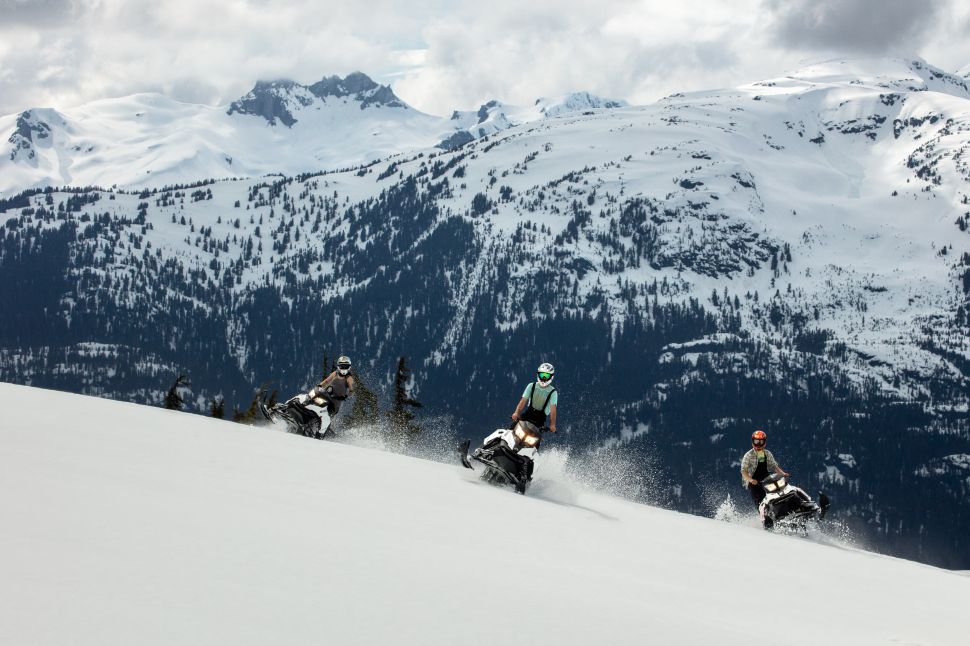 In the afternoon, give your skis a break and channel your inner Canadian lumberjack at Forged Axe Throwing. Sharpen your skills (pun intended) with a one-hour drop-in session, or book a two-hour hosted axe throwing experience for a group of four or more and let the whole family try their hand at this ultra-Canadian version of darts—don't forget to wear your plaid shirt!
If you want to wet your whistle after your upper-arm workout, look no further than local favorite Whistler Brewing Co., also located in the artistic neighborhood known as Function Junction, just 10 minutes from Whistler Village.
Looking for more authentic experiences in the Great White North? Try touring the Canadian wilderness on a snowmobile. With 20 tours to choose from, ranging from those designed for first-timers or families to deep backcountry tours that end at a remote chalet with a private chef, you're bound to find something to pique your interest.
Evening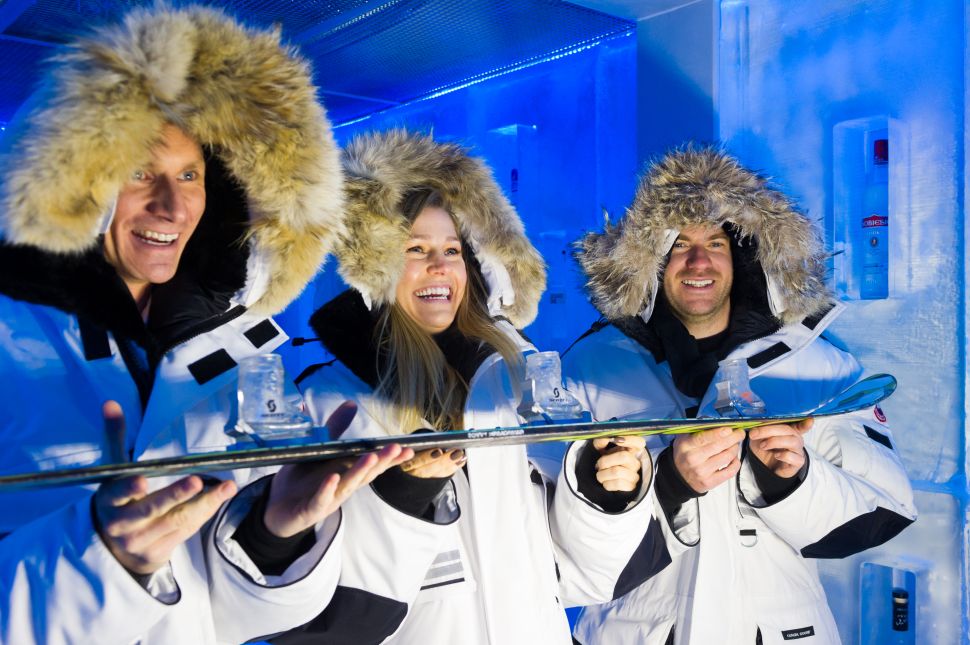 No day of skiing would be complete without the traditional après, and in the springtime Whistler's patios are perfect for a post-slope sip. For a truly legendary evening, head to Dusty's Bar & BBQ where the folklore is rich (it's named after a plush horse that came to life one night) and the nightlife is truly wild. For instant gratification, try the Garibaldi Lift Co., located right above the Whistler Gondola building. With gorgeous views and a famous dance floor, it's easy to understand how a drink on the patio watching other skiers end their day could turn into an all-night affair.
Whatever else you decide to do in Whistler, be sure to spend an evening at Bearfoot Bistro, home of the world's coldest vodka tasting rooms (because Canadians don't shy away from subzero temperatures). In addition to the Ice Room, Bearfoot Bistro provides exceptional culinary offerings using the finest seasonal ingredients available (think miso-glazed Vancouver Island black cod with smoked scallop dashi), and even the opportunity to perfect your champagne sabering technique in their wine cellar—a tradition dating back to the Napoleonic era.
Whether you're hitting the slopes, shopping in the village or sipping on craft beer on a sunny patio, Whistler is an ideal destination for a springtime Canadian getaway.
Observer Content Studio is a one-stop, full-service, in-house creative agency connecting brands to a national, affluent audience. Our team of dedicated Content Studio editors flex proven expertise in tailored, multimedia storytelling, developing sponsored articles, videos, interactive ad units, social media campaigns, events and more. The end result? Deeply compelling custom content that resonates with readers who matter. For more information, contact sales@observer.com