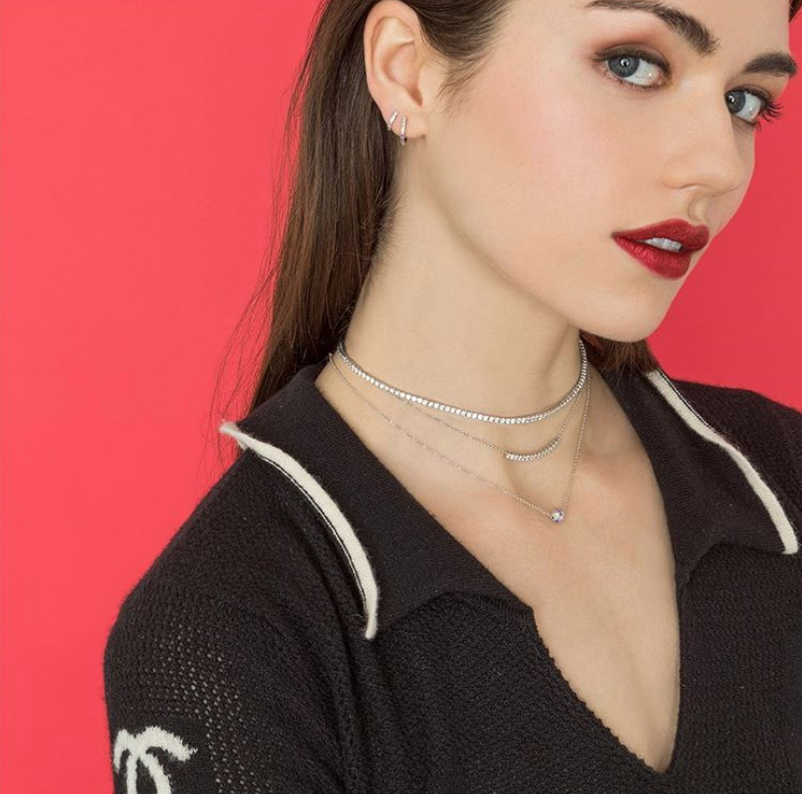 So you want to buy yourself a nice piece of jewelry—perhaps to mark a career milestone, celebrate a big birthday or just treat yo' self. But where does one begin to find the perfect piece that won't drain your savings account, won't be out of style in six months and is nice enough to qualify as a future heirloom? You have to find the perfect brand, of course.
"I absolutely support a self-purchase, we all deserve to treat ourselves here and there!" exclaimed Shelley Sanders, founder of bauble range The Last Line. But, she admitted, "I think fine jewelry shopping can be intimating, [in terms of] understanding why something costs what it does."
Designed in Los Angeles, The Last Line is a direct-to-consumer range that boasts classics (like diamond-studded huggie earrings) alongside some wackier, vintage-inspired baubles (consider this emerald tennis bracelet accented with lapis pyramids and diamonds). With prices that feel attainable and a mentality that encourages shoppers to just wear those damn diamonds—with whatever t-shirt, sweatpants or leather jacket you've got on that day—investing in a piece from The Last Line is a win-win.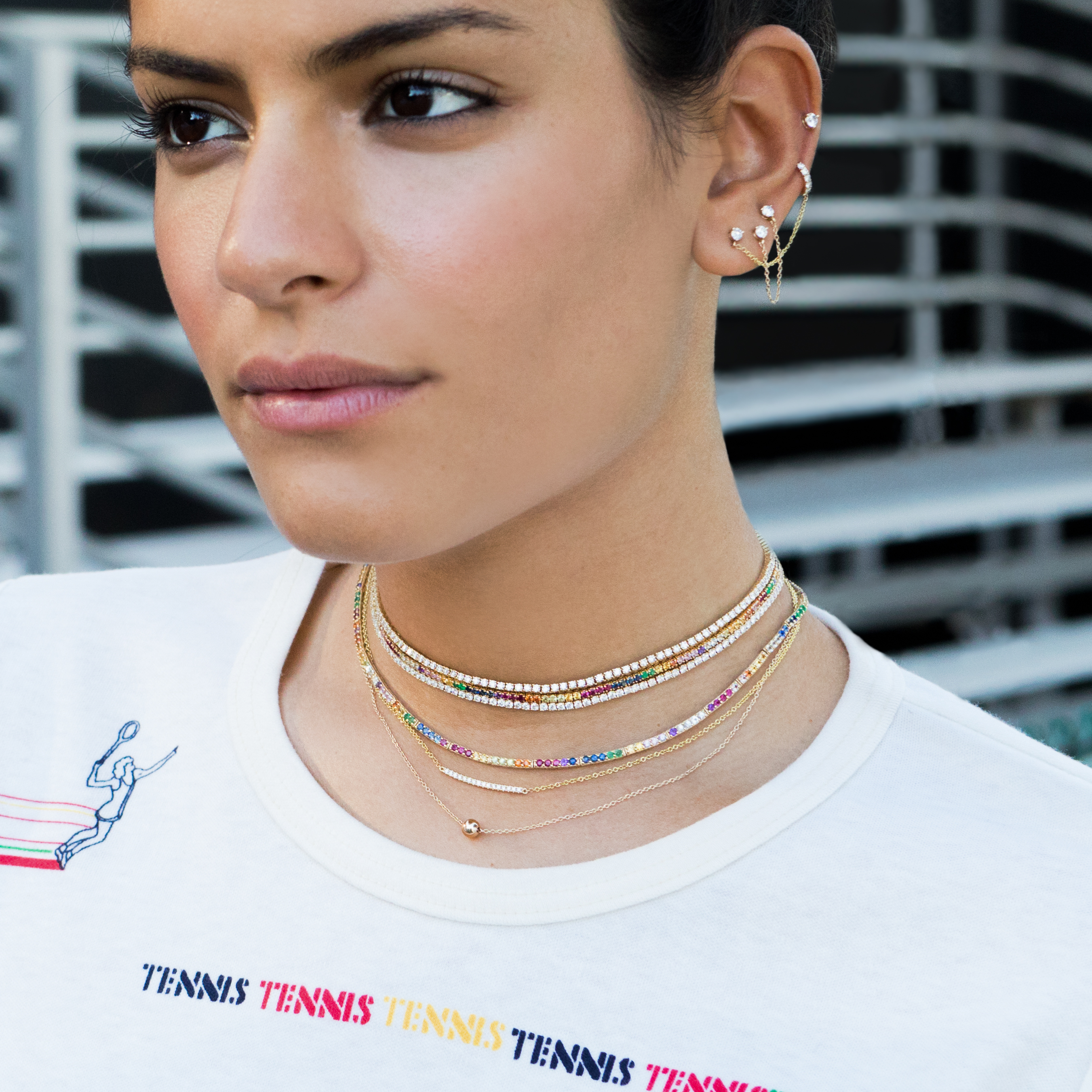 And don't worry, the selection from The Last Line will always feel cool, but not overly trendy. "Classics with a twist is a big part of The Last Line. When designing, I always reference classic styles but present updated options that work for today's women," Sanders explained.
Here, Sanders walks us through the pieces you should buy yourself from the range and why.
For something timeless: "A diamond stud or huggies should never be overlooked; you can wear them now until forever."
For a non-committal gift: "If you're looking for some extra sparkle, but not quite ready for another piercing, grab an ear cuff or two and you're set."
For a piece that has an eye towards the future: "I love a tennis bracelet. It's more of a financial commitment but I think they're such a beautiful gift (to you, from you!) and you can continue to add more, over time. For the arm, I subscribe to the more is more mentality—pile them on!"
For a huge splurge: "We have a really big spiral diamond ear cuff with over two carats of diamonds. It's a bit unexpected, but so cool. We also just introduced a diamond cocktail ring; it's over eight carats of diamonds, handmade with twisted gold detailing, it's literally a labor of love and oh-so-perfect."
For jewels that are ahead of the curve: "From a styling perspective, I think we'll see a lot more graduated pieces in 2018, stacking something simple like a diamond stud or a huggie makes such an impact."