https://www.instagram.com/p/Bbb7zUpln7Z/?hl=en&taken-by=celine
You may have heard that Phoebe Philo, Céline's inimitable creative director, stepped down from her role in December 2017. And you know what that means, for you, a serious shopper? You should definitely scoop up a bag from the brand, ASAP.
Considering Philo's final collection will debut on the runway this coming March during Paris Fashion Week, the designer won't be rolling out too many more showstopping bags. In fact, any creations from her final few collections will be hailed as collector's items, giving you another valid reason to splurge on a luxe Céline tote. Our preferred pick is the Medium Big Bag or the Small Big Bag. These perfectly slouchy purses feature all the classic characteristics of a cult-favorite Céline style: minimal hardware, shoulder-friendly straps, sumptuous leather and an instantly noticeable and covetable silhouette.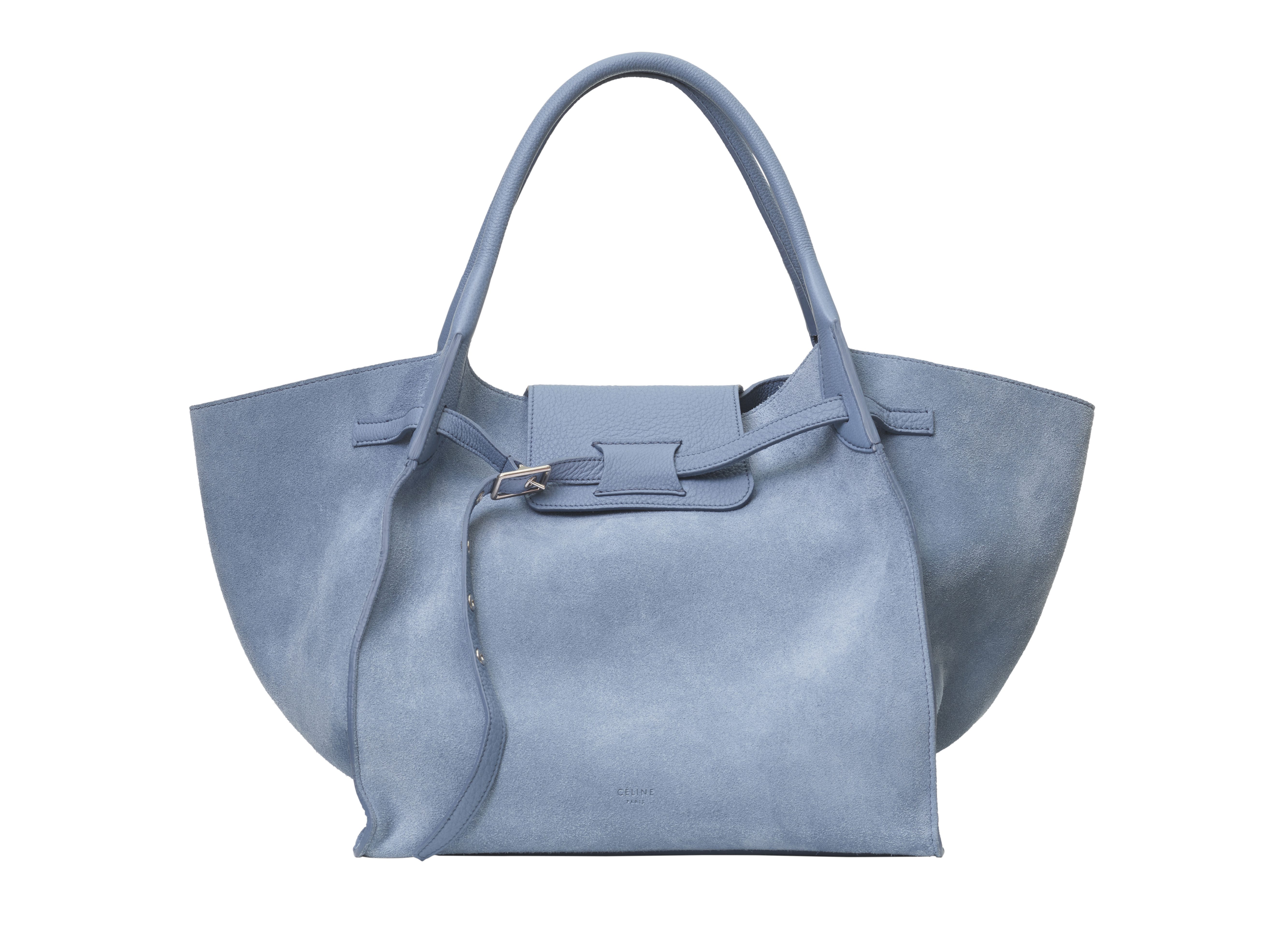 Further, the Medium Big Bag is just big enough to stash a laptop and the various other work-related accessories that you might need. Equally chic and functional, this Céline tote just might be the most trustworthy multitasker you'll encounter in 2018. Sure, that's a bold statement this early in the year, but we feel confident that we're right.
The bag does come with a hefty four-figure price tag (the blue suede style above goes for $3,300 at Nordstrom) but seeing as it's only the first month of 2018, you have some time to save up for the bag of the year.