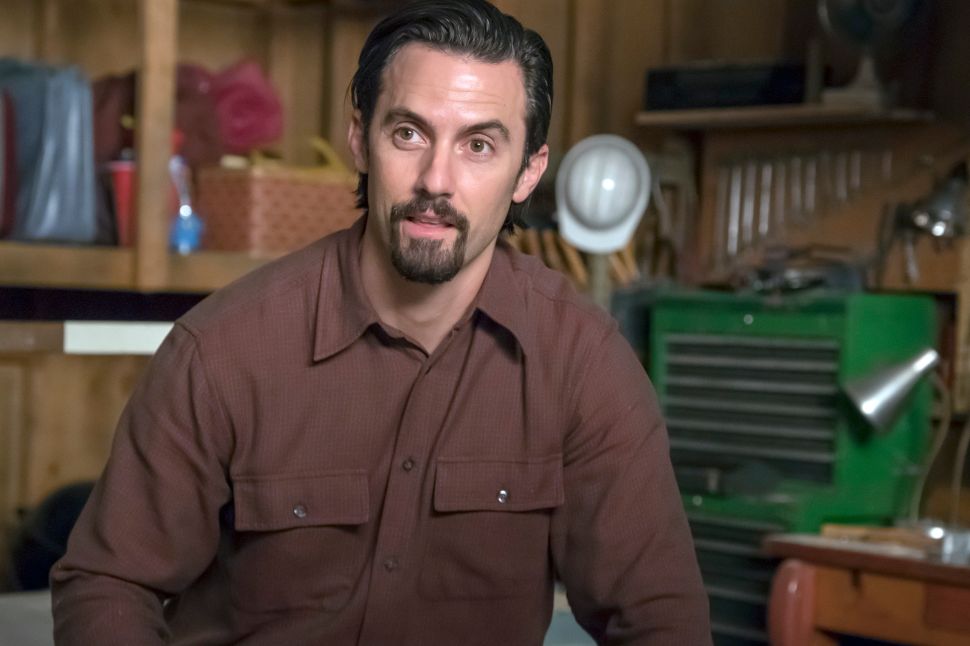 This Is Us is a massive hit, averaging around 10.5 million live viewers per episode in season two, or "1990s TV numbers" as co-star Chris Sullivan puts it. While that's great for the network, the health of broadcast television and the cast's bank accounts, it's also a precarious position to be in. With so many viewers, not to mention a season three order already on the table, This Is Us is under immense viewer pressure to get it right—lest the network be left with an expensive one-hit wonder.
Halfway through season two, some fans have been on the fence with a few of the show's new directions.
Though Sterling K. Brown's Golden Globes win Sunday night helps to add a nice buffer of prestige, This Is Us hasn't been quite as sharp in these early episodes as it was in season one. Specifically, the substance abuse storyline with Kevin (Justin Hartley) has been met with some criticism, and it sounds like that will be the main focus on the midseason winter premiere, titled "The Fifth Wheel."
If you'll remember, the last we saw of Kevin he was being arrested for DUI, and to make matters worse, Tess (Eris Baker) had snuck into the car without him knowing. As he continues to spiral, Randall (Brown), Rebecca (Mandy Moore) and Kate (Chrissy Metz) will all meet with him when the show returns on Tuesday, January 9, which you can watch at NBC.com/live.
"It's one of our most ambitious in terms of there's a full act that plays out almost like a one-act play," series executive producer Issac Aptaker told EW. "[We are] not using some of our fancier types of flashing around and montage and beautiful photography but really just letting [the characters] act and hash out what's happened over these last few episodes."
Aptaker explained that each family member will attempt to "sort out how to best be there for their brother and son and in a really, really explosive and ambitious way, playing out a lot of their family drama in this 11-page, nonstop, tour de force scene."
Hopefully, this episode wraps up Kevin's downward spiral.
We're all for internal turmoil and personal demons, but Kevin's emotional blockage has always been an interesting character trait without throwing melodramatic substance abuse into the mix. What's more, This Is Us doesn't want to alienate its sizeable audience by forcing a storyline that just doesn't work. It's rare these days for a broadcast drama to boast this kind of viewership. Showrunner Dan Fogelman needs to be careful not to squander the opportunity. That doesn't mean the series should cater to the audience's every whim, but it would be great to see This Is Us acknowledge its strengths and weaknesses as it goes.