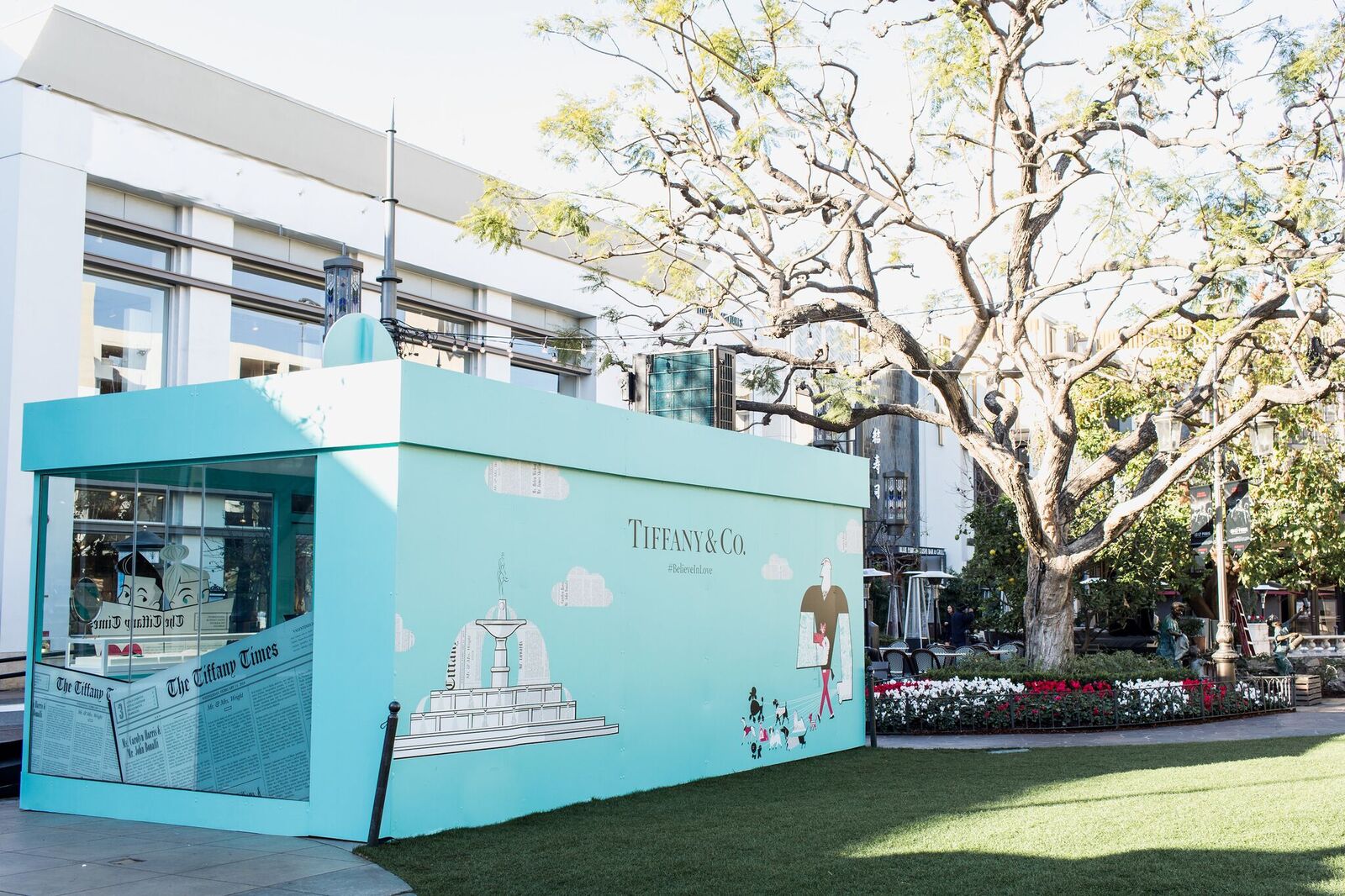 While Tiffany & Co. is a notorious East Coast staple, the jewelry brand is embarking on a short stint in Los Angeles, like most other New Yorkers in the dead of winter.
Tiffany & Co. is opening its first West Coast pop-up at outdoor shopping mall, The Grove, just in time for Valentine's Day. The Grove is particularly notable for its celebrity sightings, from YouTube vloggers to Cameron Diaz and Drew Barrymore. So, while you're scooping up a brand new Tiffany necklace you might also get a picture with Chrissy Teigen.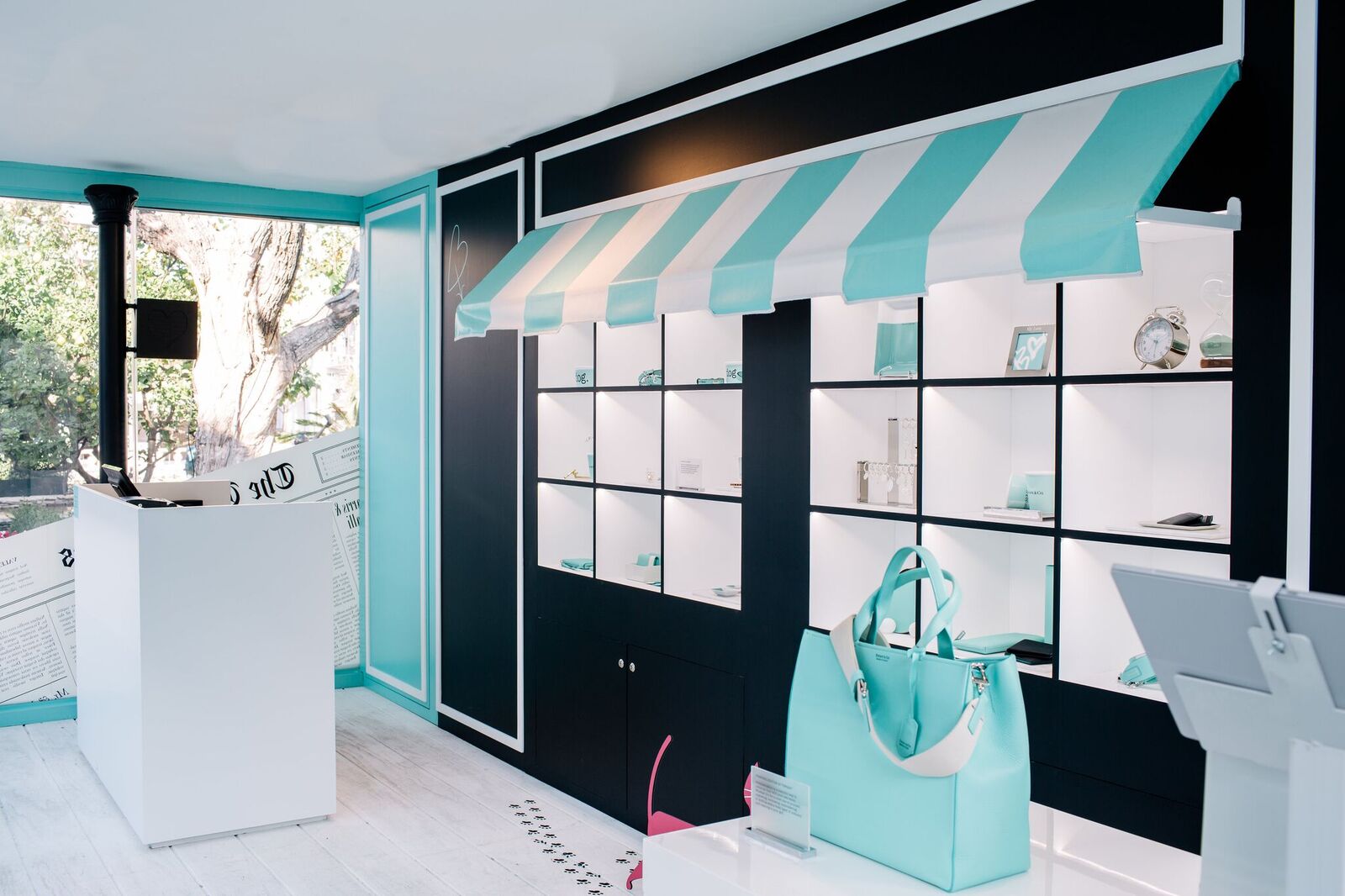 While you won't be able to actually have breakfast at Tiffany's (for that, you'll need to venture to New York to experience their brand new Blue Box Cafe, where coffee and a croissant costs $29), you can step inside a Tiffany box.
All of the collections on display can be engraved—simply opt for a heart if you want to revel in a major throwback. There are also tag charms exclusive to the pop-up, all with an L.A. theme, including the sayings "Love Always" and "Running Late."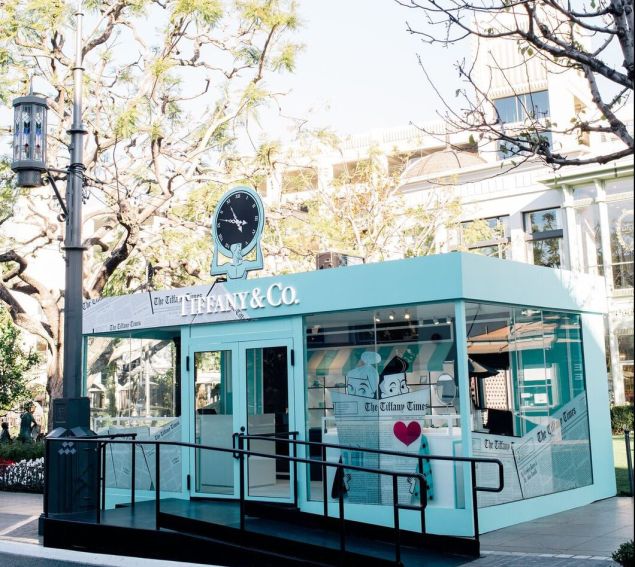 Tiffany's pop-up is open for a month, so you'll even be able to get a belated Valentine's Day gift. Or, if you're single and celebrating, just treat yourself to an 18-karat gold paper clip.
And if you really want the complete Breakfast at Tiffany's experience and don't feel like venturing to New York in the snow, you can always grab a croissant—although we suggest swinging by Dominique Ansel for a cronut—and bring it with you, for the ideal influencer moment.