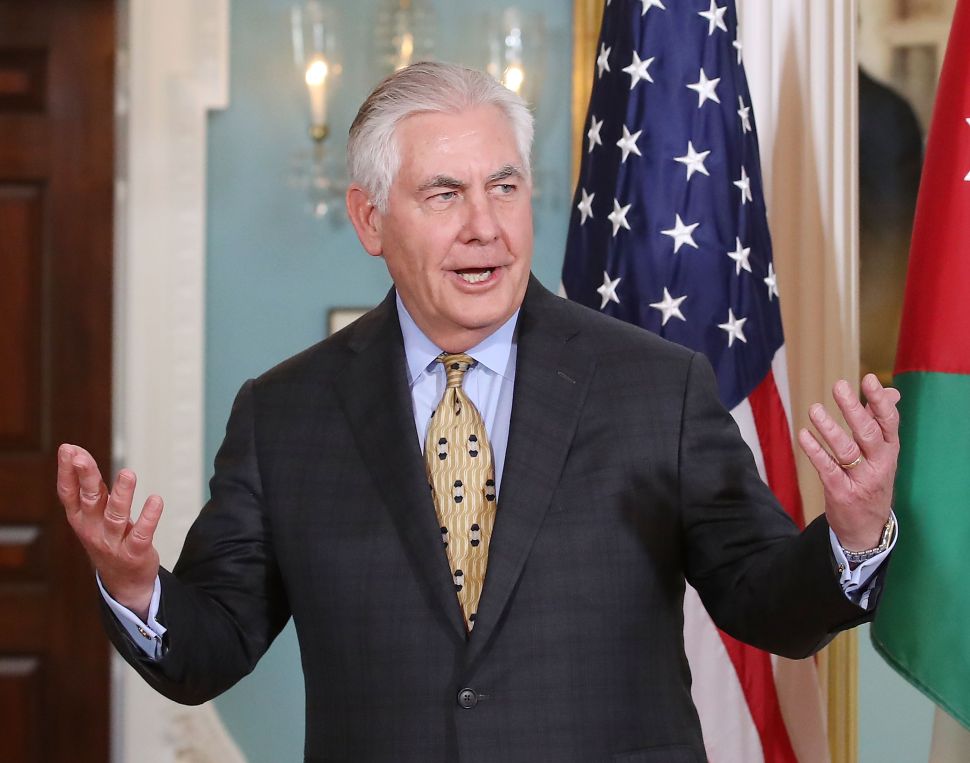 The United States and Israel have both committed to grand strategies regarding Syria—neither of which has a foreseeable end in sight.
Following his announcement last week that the United States will orchestrate a regime change and commit to indefinite military occupation in Syria, Secretary of State Rex Tillerson disavowed Syrian President Bashar al-Assad.
The state secretary also condemned Russian influence in the region, claiming the Kremlin "ultimately bears responsibility" for recent chemical attacks made against Syrian rebels by al-Assad.
"Whoever conducted the attacks, Russia ultimately bears responsibility for the victims in East Ghouta and countless other Syrians targeted with chemical weapons since Russia became involved in Syria," said Tillerson at a Paris conference on Tuesday.
U.S. Ambassador to the United Nations Nikki Haley echoed Tillerson's sentiments in a statement accusing al-Assad's government of having "cruel indifference for the lives of its own people."
"The United States will never stop fighting for the innocent Syrian children, women and men who have become victims of their own government and those who continue to prop it up," said Haley.
Tillerson and Haley's remarks fell the same day as an Intercept report detailed Israel's expansion into southern Syrian provinces, indicating further involvement in a complicated labyrinth of warring factions between U.S., Russian, ISIS, Syrian, Iranian, Lebanese and Turkish forces.
By pushing the boundaries of "safe-zones" meant to deter Syrian, Iranian and Lebanese armies, the Israeli government intends to expand its sphere of influence within the region.
Similar to Tillerson's grand strategy presented at the Hoover Institute last week alongside former Secretary of State Condoleezza Rice—Israel's push into Syrian territory will be facilitated through humanitarian aid, investments in infrastructure and by implementing democratic elections.
Coupled with massive U.S. rebuilding efforts and a push to oust al-Assad, the region is posed for a volatile regime change.