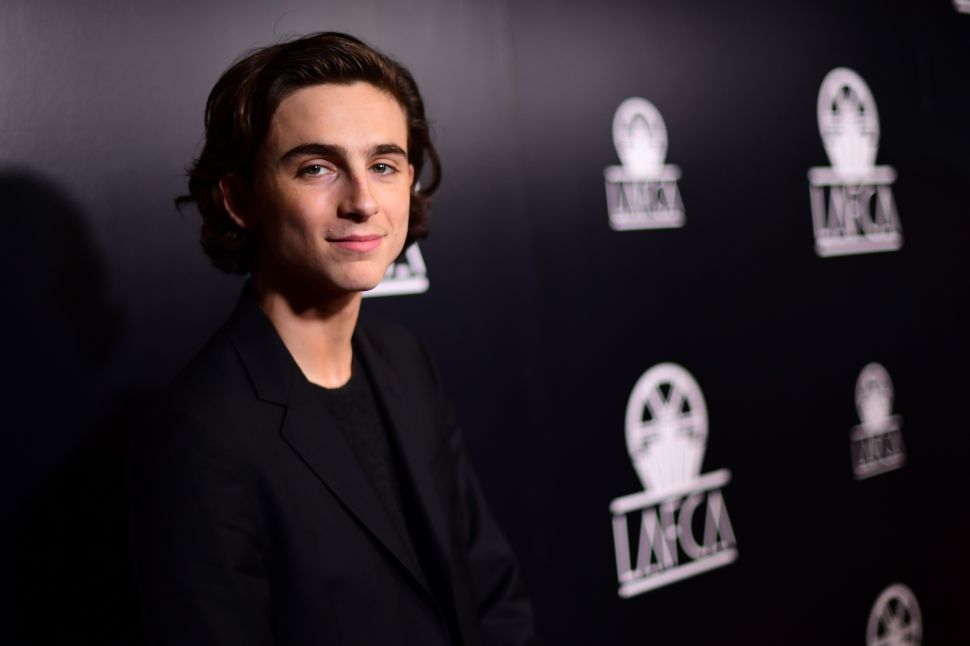 Veteran Hollywood actors need to take notice of 23-year-old Timothée Chalamet, not only because of his revelatory Oscars-worthy turn in Call Me By Your Name, but for how he is navigating the industry.
Chalamet has joined Rebecca Hall, who co-starred with him in A Rainy Day in New York, in donating his salary from the Woody Allen picture to charity.
Several big names in film and television have stated that they will no longer work with individuals accused of sexual misconduct as Hollywood continues to fail women on multiple fronts.
In an Instagram post Monday night, Chalamet announced he would donate his earnings to the #TimesUp campaign, the LGBT Center in New York and RAINN, which supports victims of sexual violence.
"This year has changed the way I see and feel about so many things; it has been a thrilling and, at times, enlightening education," Chalamet wrote in the post. "I have, to this point, chosen projects from the perspective of a young actor trying to walk in the footsteps of more seasoned actors I admire. But I am learning that a good role isn't the only criteria for accepting a job—that has become much clearer to me in the past few months, having witnessed the birth of a powerful movement intent on ending injustice, inequality and above all, silence."
Chalamet's camp has not yet responded to Observer's request for further comment.
Allen has been dogged by sexual misconduct allegations for more than 20 years, accusations the filmmaker has consistently denied over that time.
Over the weekend, Hall announced that she would be donating her salary to the Time's Up legal defense fund in her own Instagram post.
https://www.instagram.com/p/Bd3ZjWeghV9/
Other stars who have vowed not to work with Allen again include Academy Award winner Mira Sorvino, who took home a statue for Allen's 1995 movie Mighty Aphrodite, and Lady Bird filmmaker Greta Gerwig, who appeared in his 2012 pictures To Rome with Love.
Chalamet will next appear in this year's Beautiful Boy alongside Steve Carrell. Hall will appear in the Will Ferrell-John C. Reily comedy Holmes and Watson.