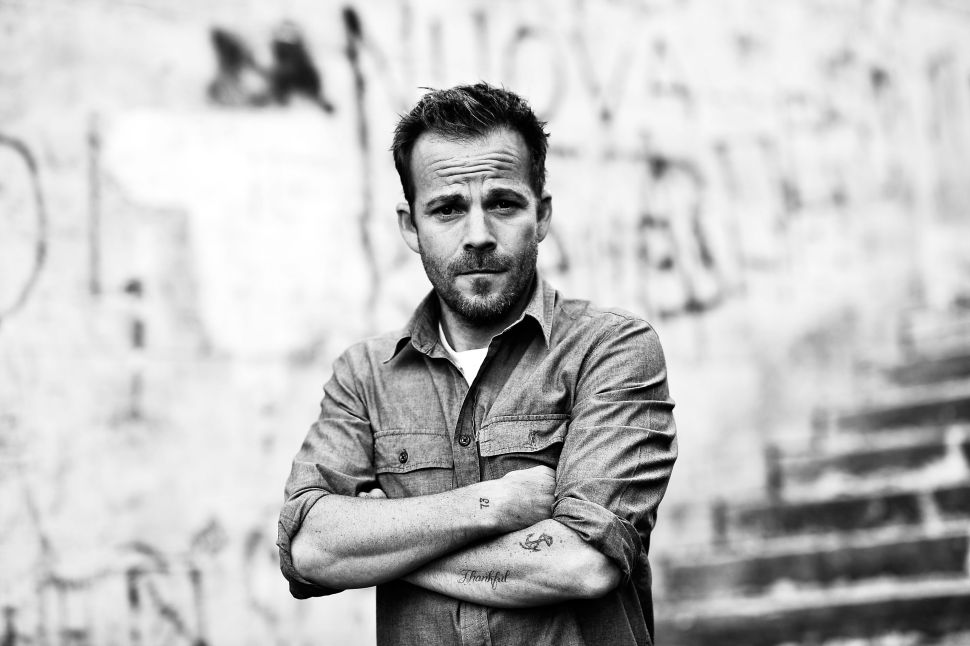 HBO is moving forward with a third season of True Detective whether we want it or not, so we might as well hope for the best. But all we ask, Nic Pizzolatto, is no more unintentionally hilarious bird masks and cocaine mustaches. Please, you're better than that.
We already knew that reigning Best Supporting Actor Oscar winner Mahershala Ali (Moonlight) would headline season three of the anthology crime series and that he'll be joined by Carmen Ejogo. Now comes word from Deadline that Stephen Dorff, who you may know as the villain from the first Blade movie, will co-star as well.
Based on past reports, we know that season three will revolve around (what else?) a horrifying crime in the heart of the Ozarks that is connected to a decades old mystery. The season will be split into three different time periods with Ali playing Arkansas state police detective Wayne Hays. Dorff will play Roland West, Wayne's partner, whose life is also redefined by the crime.
Now we all know the risk that comes with a third season of True Detective, namely repeating the mistakes of that dreadful sophomore effort (see: bird masks). But we all also know the upside that comes with it as well. The show's breakout first season was a marvel of talent and television (sadly, Woody Harrelson isn't keen on returning) that audiences hope can be repeated. This time around, Pizzolatto once again wrote the bulk of the entire season, but had Deadwood showrunner David Milch pen episode four. Milch is a maestro of dialogue and it will be interesting to see what he can do in Pizzolatto's macabre world. Pizzolatto will also make his directorial debut this time around with Green Room director Jeremy Saulnier handling season three's other episodes.
Will that mix of behind-the-scenes input mesh together for another breathtaking small screen endeavor? We hope so. If not, the True Detective franchise will be dead regardless of HBO's deal with Pizzolatto. Though a disappointing third season inflict a bit of brand damage, it's easy to see why HBO would gamble on more. Season one averaged 2.33 million live viewers, per TV Series Finale, and a whopping 11.9 million overall when factoring in delayed viewings, Deadline reported. The rocky second season managed 2.61 million average live viewers per episode and 11.3 million overall, according to Variety. It's a hit by any metric.
So if season three rights the wrongs of the past, HBO can expect additional critical acclaim and eyeballs. If season three falls flat, they still may pull in solid ratings due audience curiosity (season two aired in summer 2015). Why not take a chance?