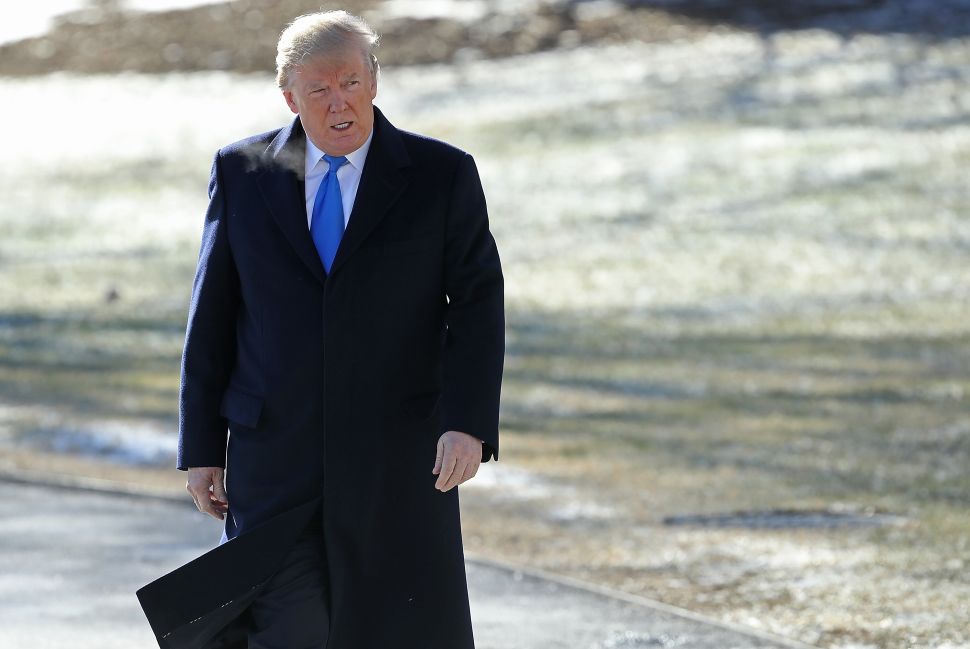 President Donald Trump's administration is rescinding provisional residency permits for roughly 200,000 El Salvadorians living in the United States. The Department of Homeland Security announced on Monday its reversal of Temporary Protected Statuses—a humanitarian immigration policy—allowing El Salvadorians to live and work in the U.S. after earthquakes devastated their home country in 2001. Salvadorians protected under the status will have until September 9, 2019 to leave the United States or find a way to obtain citizenship.
"Only Congress can legislate a permanent solution addressing the lack of an enduring lawful immigration status of those currently protected by TPS who have lived and worked in the United States for many years," the announcement states. "The 18-month delayed termination will allow Congress time to craft a potential legislative solution."
Though the DHS has ended similar programs in the past— last November the agency terminated TPS for 60,000 Haitians who arrived after 2010's earthquake—the sheer number of Salvadorians affected makes this reversal the most significant to date. 200,000 of the Salvadorians are parents to an estimated 190,000 U.S.-born children, according to studies cited by the Washington Post.
First granted to Salvadorans in 2001 after two earthquakes killed over 1,000 people and ravished thousands of homes, the protections were extended throughout the George W. Bush and Obama administrations. Though El Salvador has rebuilt since the earthquakes, gang violence in San Salvador—the country's capital—has been cited as reasons to keep the protections in place.
As part of the Trump administration's ongoing efforts to curb immigration, Homeland Security Director Kirstjen Nielsen has decided that enough of the country has been rebuilt over the past 17 years, leaving El Salvadorians living in the U.S. vulnerable to mass deportations should they fail to comply come September.