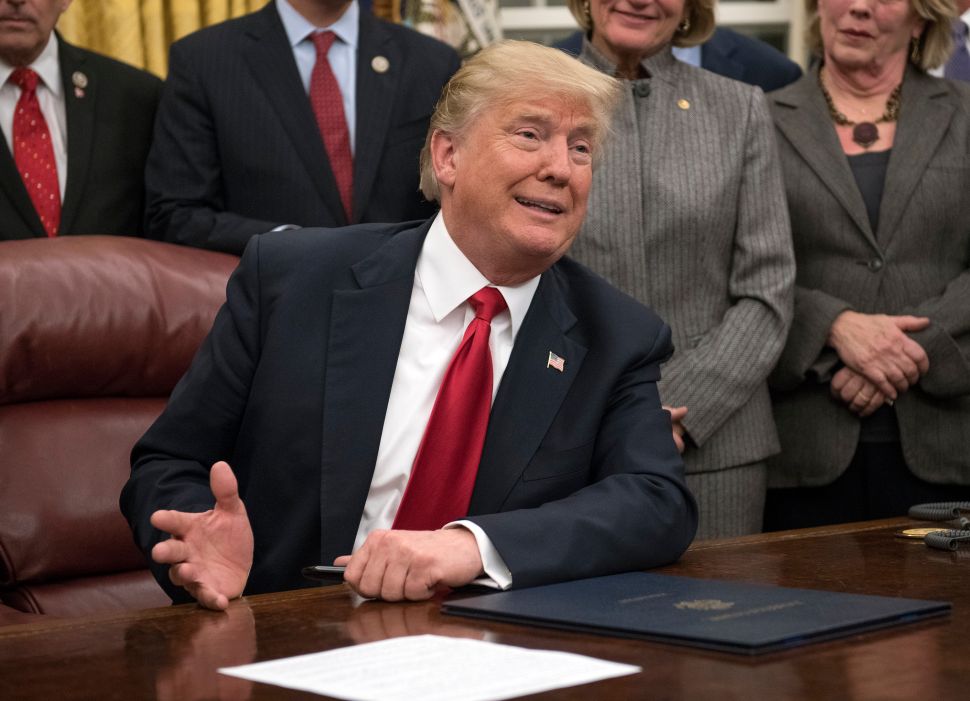 A lawyer for President Donald Trump reportedly paid a former adult-film star $130,000 one month before the 2016 presidential election.
The Wall Street Journal reports that Trump organization attorney Michael Cohen arranged the onetime payment to Stephanie Clifford— whose stage name is Stormy Daniels—in exchange for silence about an affair alleged to have occurred at a July 2006 golf tournament. At the time of the reported incident, the president was married to Melania Trump, while Clifford was considered one of the adult-film industry's biggest stars.
"President Trump once again vehemently denies any such occurrence as has Ms. Daniels," Cohen wrote the publication in a statement. "You have attempted to perpetuate this false narrative for over a year; a narrative that has been consistently denied by all parties since at least 2011."
"Rumors that I have received hush money from Donald Trump are completely false," read a statement signed by Clifford.
Though Clifford denied the rumors publicly when they first surfaced in another Wall Street Journal report, sources told the outlet this was due to a nondisclosure contract signed with Cohen. Clifford was also reportedly considering a Good Morning America appearance to discuss the affair at-length.
In October 2016—the same month as the agreement between the president and Clifford was reached—the Washington Post published a video filmed by NBC's Access Hollywood where Trump spoke of groping women. Nineteen women have since accused the president of sexual misconduct.
Cohen currently serves as the president's personal attorney.
"I am the fix-it guy," said Cohen in a January 2017 interview before Trump's inauguration.