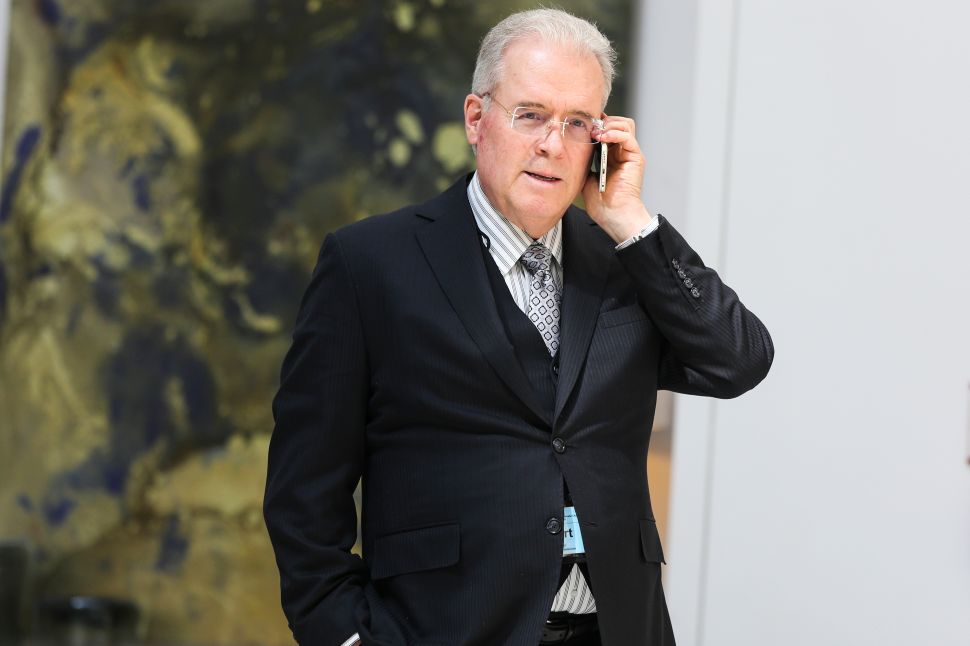 The Mercer family has joined a growing list of Republicans that have severed ties with Breitbart Executive Editor Steve Bannon. After excerpts from Michael Wolff's book Fire and Fury: Inside the Trump White House were published on New York Magazine's website, Republicans en masse condemned Bannon's disparaging remarks against President Donald Trump. On Thursday, one day after the White House issued a statement on the president's behalf accusing Bannon of having "lost his mind," Rebekah Mercer publicly broke from her controversial beneficiary.
"I support President Trump and the platform upon which he was elected," Mercer said. "My family and I have not communicated with Steve Bannon in many months and have provided no financial support to his political agenda, nor do we support his recent actions and statements."
After Mercer condemned Bannon, the president tweeted his approval.
"The Mercer Family recently dumped the leaker known as Sloppy Steve Bannon. Smart!" wrote Trump.
Rebekah Mercer and her father, billionaire hedge fund founder Robert Mercer, installed Bannon on Breitbart's company board in 2011 after investing $10 million in the media startup. During the 2016 presidential election, after Bannon joined the Trump campaign as a chief executive officer, Robert Mercer donated heavily to Trump while continuing to invest in Breitbart.
Following last October's Buzzfeed report that linked Bannon's protégé Milo Yiannapoulos with white supremacists, Mercer resigned from his hedge fund and divested his shares in Breitbart.
"I have great respect for Mr. Bannon, and from time to time I do discuss politics with him," said Mercer in his resignation letter. "However, I make my own decisions with respect to whom I support politically. Those decisions do not always align with Mr. Bannon's."
With the White House and his biggest financial investors celebrating his fall, Bannon wanders the political landscape as a tainted figure. The former ringleader of tribal politics is now outside the GOP's inner circle.