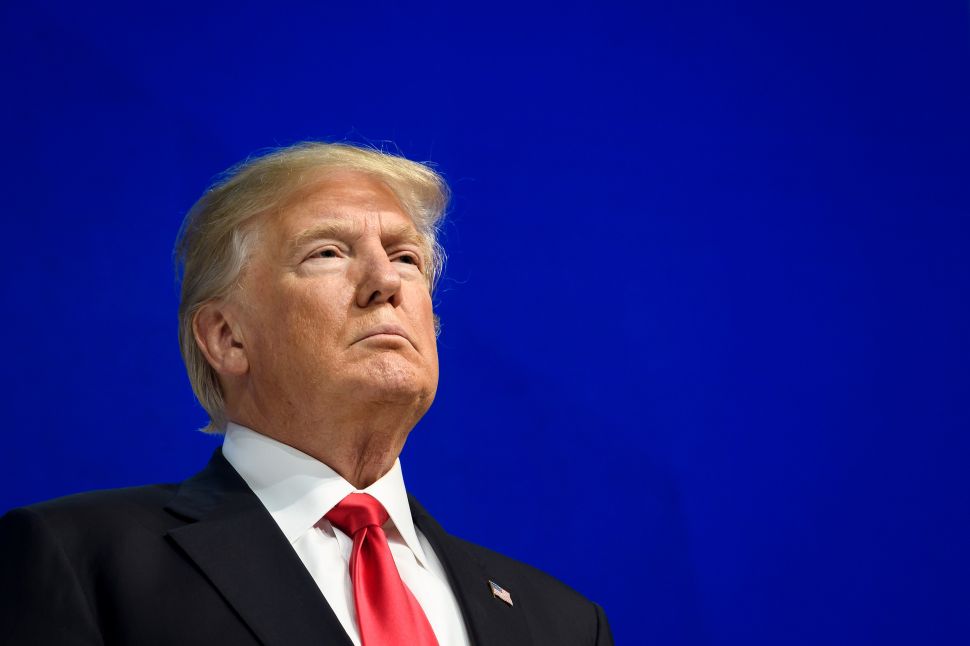 With President Donald Trump's State of the Union address set for Tuesday, a group of anti-Trump activists and Hollywood celebrities are preparing their own event in response.
On Monday night, the "People's State of the Union" will be held at the Town Hall theater in Midtown and feature a handful of speakers who oppose the policies and plans of Trump's administration.
"The People's State of the Union will highlight an alternative vision for our country, one in which we stand up for our neighbors, for immigrants, and the integrity of our elections," Sean Eldridge, president of Stand Up America, one of the organizers, said, according to amNY.
It's no secret that many of Hollywood's notable names are not fans of Trump and the current political direction of the country.
In December, Tom Hanks even said that he would decline an invitation to screen his free-press drama The Post at the White House if asked. To that end, celebrities such as Mark Ruffalo, Whoopi Goldberg and Michael Moore have teamed with political groups and activists such as Planned Parenthood, 350.org and the Women's March for the People's State of the Union.
"The people of this country are rising up and standing united together for our shared values," Ruffalo said in a statement. "We're fighting harder and better for immigrants rights, healthcare, equality, the environment, and so much more."
The event will be live streamed online at peoplessotu.org and MoveOn.org's Facebook page.
According to FiveThirtyEight, Trump has a disapproval rating of 56.3 percent and an approval rating of 38.7 percent. Conversely, the S&P 500 is up 1.5 percent in 2018, one of only six prior years when January went nearly vertical as this past month has, according to CNBC.