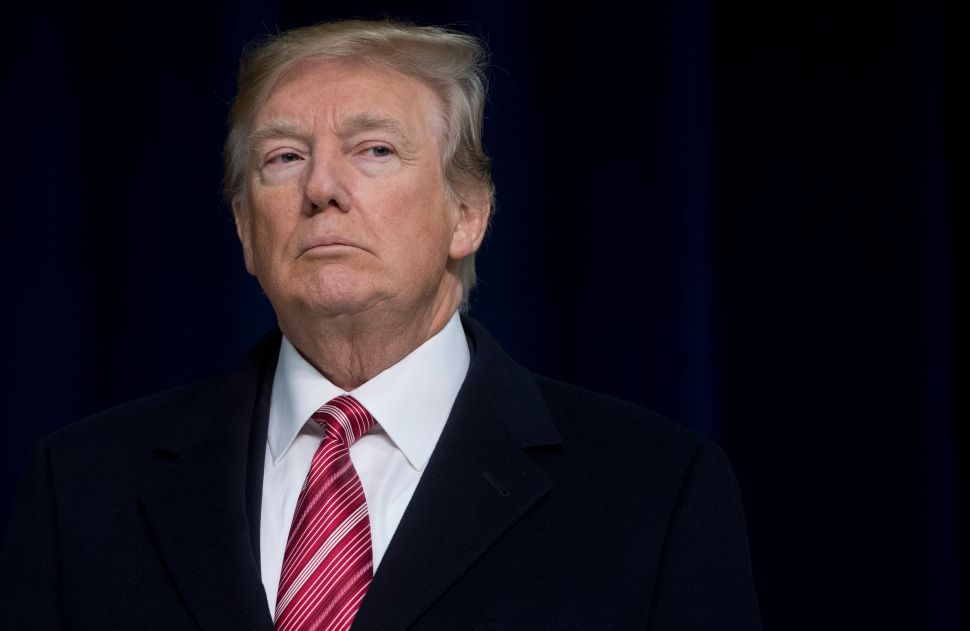 Governor-elect Phil Murphy and members of New Jersey's congressional delegation condemned President Trump for reportedly calling Haiti and African nations "shithole countries."
Murphy, who has opposed just about everything coming out of Trump's mouth and administration, said he was "completely, utterly offended" on Friday, a day after the Washington Post reported Trump used derogatory language when discussing the protection of immigrants from Haiti, El Salvador and African countries.
Murphy challenged the president to read the poem on the base of the Statute of Liberty that calls for the U.S. to welcome immigrants, including the "tired" and "poor." Murphy said the poem "defines America for me, and I think for many of us."
Trump reportedly asked, "why are we having all these people from shithole countries come here?" during an immigration meeting with lawmakers. The president then suggested the U.S. should take more people from places like Norway.
"Why do we need more Haitians?" Trump was quoted as saying. "Take them out."
The president denied he made the comments on Friday.
"Never said anything derogatory about Haitians other than Haiti is, obviously, a very poor and troubled country," Trump wrote on Twitter. "Never said 'take them out.' Made up by Dems. I have a wonderful relationship with Haitians. Probably should record future meetings – unfortunately, no trust!"
The president's comments also drew criticism from both Democrats and Republicans in New Jersey's congressional delegation.
"Making racist comments against people who have been living in America for centuries and have worked tirelessly to lift our great nation is disgraceful," Rep. Albio Sires (D-8), who came to America from Cuba as a child, said in a statement.
Rep. Bill Pascrell (D-9) wrote on Twitter that Trump has again made a fool of himself and the country.
"He's showing his bigoted tendencies in ways that would make Archie Bunker blush," Pascrell wrote.
Reps. Leonard Lance (R-7) and Rodney Frelinghuysen (R-11), GOP incumbents facing tough re-election bids this November, also condemned the president's comments.
"The president's remarks about Haiti and other nations are deplorable and deserve universal condemnation," Frelinghuysen said in a statement.
"I highly criticize any such remarks made by POTUS—beneath the office & unhelpful to critical immigration negotiations," Lance wrote on Twitter.