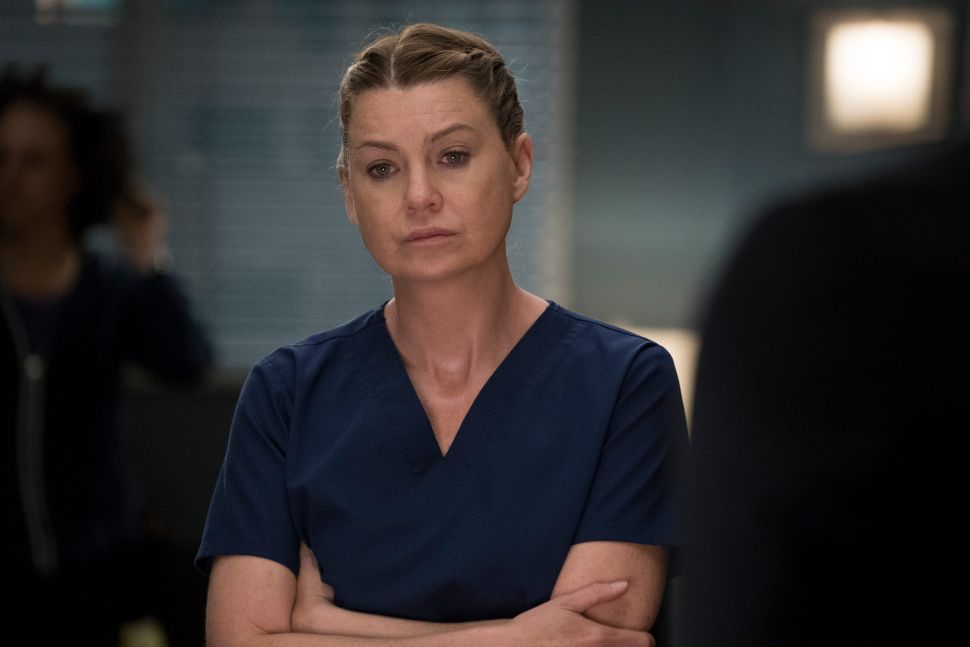 On Wednesday, it was revealed that Grey's Anatomy star Ellen Pompeo had scored herself a mammoth $20 million per-season multi-year deal from ABC to keep Shonda Rhimes' flagship series on the air for the foreseeable future.
In today's Hollywood landscape where the industry has continually failed women on multiple fronts, the deal was seen as a win in the ongoing discussion of the gender wage gap. If other networks need any further convincing for why they should take care of their homegrown female stars, look no further than Grey's Anatomy's Thursday night ratings.
In its return to the airwaves after two months, the series saw a 20 percent spike in viewership, scoring a 2.2 rating in the advertiser-friendly 18 to 49 demographic and a season-high 8.2 million viewers.
Of course, the show's return after a long hiatus helped bring in audiences, but Pompeo's news-dominating new deal certainly didn't hurt. For some perspective, NBC's "1990s TV numbers" hit This Is Us posted a 2.5 rating in that audience target and 9.82 million total live viewers Tuesday night, so Grey's is in some pretty good company.
According to THR, Rhimes' other shows, Scandal (1.3) and How to Get Away With Murder (1.0) also saw bumps in the key demo. A rising tide lifts all ships, ladies and gentlemen.
But despite the bump in numbers, the Rhimes factory still couldn't compete with one of television's biggest winners.
CBS's The Big Bang Theory (2.9) and its prequel spinoff Young Sheldon (2.4) still won the night with ease and led to strong ratings for its fellow network chums. Mom (1.6), Life in Pieces (1.2) and SWAT (1.0) all posted solid numbers on the night.
CBS outpaced all networks in total viewers in 2017, per Nielsen data. The rest of the top five included NBC, ABC, Fox and Fox News.