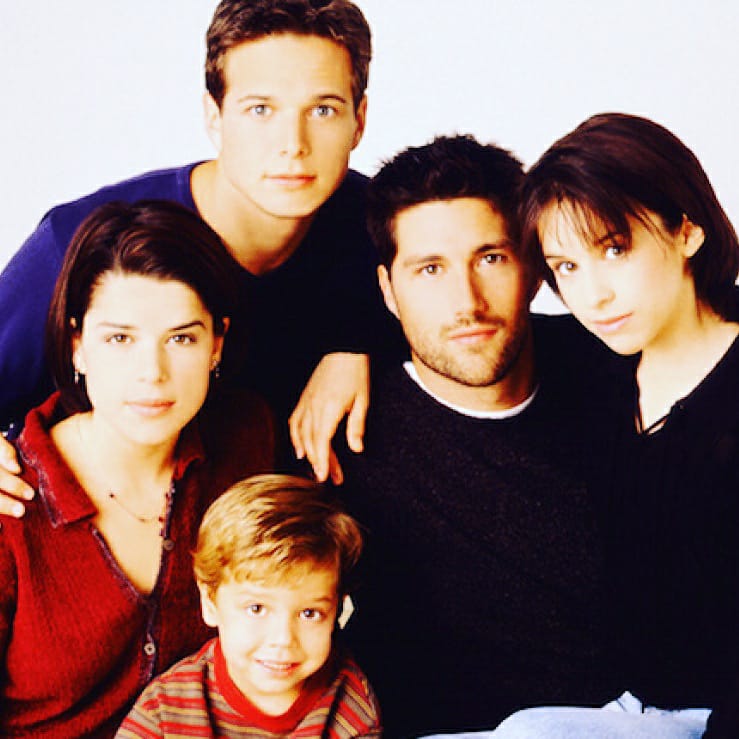 Adult television audiences must be loving the nostalgia-driven reboot phenomenon that has taken Hollywood by storm. All of their classic favorites are returning in revivals, continuations, sequels and reboots.
Starsky and Hutch? Guardians of the Galaxy filmmaker James Gunn just sold a reboot to Amazon. Miami Vice? Vin Diesel is working on a new version for NBC. Twilight Zone? Get Out writer/director Jordan Peele is developing something for CBS All Access.
Now, we can add Party of Five to the growing list.
TheWrap is reporting that a reboot of the popular '90s Fox series from the original creators is in the works at the Disney-owned Freeform channel, previously known as ABC Family.
Chris Keyser and Amy Lippman are developing a reboot with an immigration angle. According to previous reports, this new version will follow a "first-generation Latino family who have immigrated to the U.S. and are living through the highs and lows as they learn to make it in a new country. (The fate of the family's parents is being kept under wraps.)"
The original show was centered around five siblings who lost their parents in a car accident. It ran for six seasons on Fox from 1994 to 2000 and even won the 1996 Golden Globe for Best Drama. Co-Star Matthew Fox went on to lead ABC's Lost after its conclusion. Other stars included Scott Wolf, Neve Campbell and Lacey Chabert.
As a part of its redesign, Freeform is looking to house more original content and will expand its offerings in 2018, starting with the popular Black-ish spinoff Grown-ish that premiered earlier this month. In addition, the network also debuted The Lonely Island's Alone Together and is working on dramas such as Siren, Cleopatra, a Pretty Little Liars spinoff and superhero series Marvel's Cloak & Dagger.
No production timetable for the Party of Five reboot has been given yet.