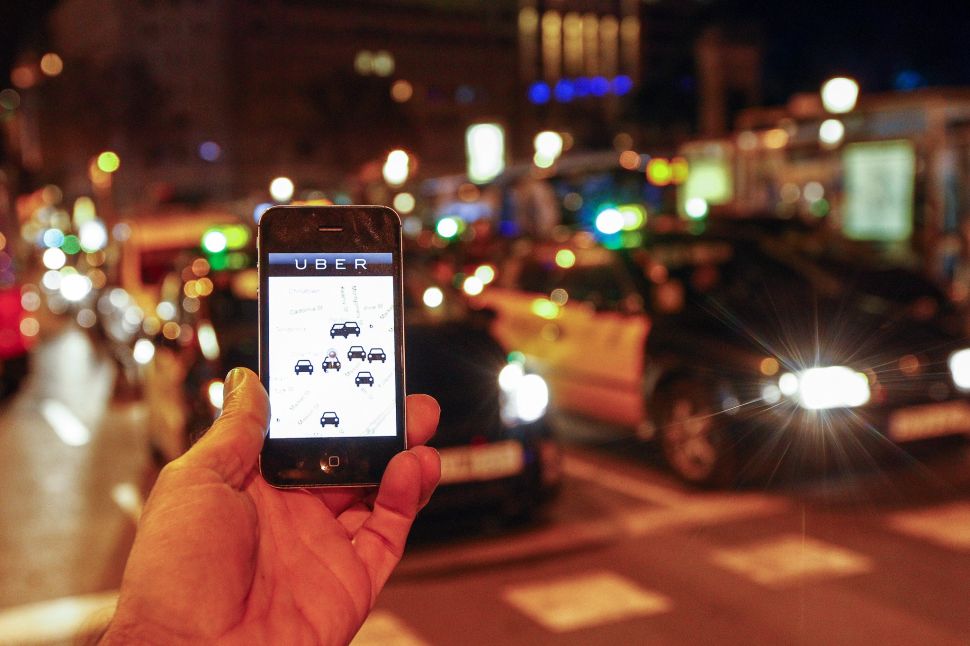 Can Uber drivers stop human trafficking?
That's the idea behind a new initiative announced today by the ride-sharing company. Uber has partnered with the Polaris Project, a nonprofit working to combat sex slavery, to educate drivers about preventive measures, such as the National Human Trafficking Hotline (which is operated by Polaris).
Almost 750,000 American Uber drivers will receive an in-app message in the coming days with a link to the Polaris hotline, along with educational information on how to recognize and report human trafficking. The information comes from resources including Polaris, The National Center for Missing & Exploited Children and The McCain Institute Human Trafficking Advisory Council.
Uber has worked with many of these organizations since 2015 (the same year it opened its driver app to Amber Alerts) to help identify and report human trafficking. The company's new site features statistics on adult and child trafficking, along with tips on how to identify victims:
The person has bruises in various stages of healing caused by physical abuse.
The person is fearful, timid or submissive.
The person shows signs of having been denied food, water, sleep or medical care.
The person requests to be taken to a hotel or multiple hotels, often for regular periods of time (one-hour intervals).
Any Uber driver who sees these telltale signs should call 911 or the Polaris hotline. Drivers in Philadelphia, Phoenix and Sacramento have helped save human trafficking victims in recent years.
Uber and Polaris hope to equip international drivers with this information by the end of 2018. There are almost 25 million human trafficking victims worldwide, according to Human Rights First.
"Human trafficking is in every city, it's in every community, it's happening every day," Uber safety and communications lead Tracey Breeden told Observer. "Polaris is one of the leading organizations in the space, and it's critically important for us to have a partnership with them."
Polaris CEO Brad Myles told Observer that his organization had been in touch with Uber for several years, but discussions had ramped up over the last few months. Polaris already works with truckers and flight attendants to detect traffickers, so the partnership with Uber presents another foothold in the transportation world.
"Human trafficking and slavery have no place in the modern world, so the more audiences of people that are on the lookout the better," Myles said.
"If we can save one life, it's all worth it," Breeden, a former police officer, agreed.
It certainly hasn't been an easy year for Uber: the company went through a contentious leadership change and dealt with accusations of sexism, assault and harassment. But lately, there's been more good news about the company, including an investment agreement with SoftBank.
Breeden said the new trafficking initiative showed Uber was moving away from its tabloid past.
"Don't judge us on the past, judge us on what we're doing today to make a better future and build a better Uber," Breeden said.