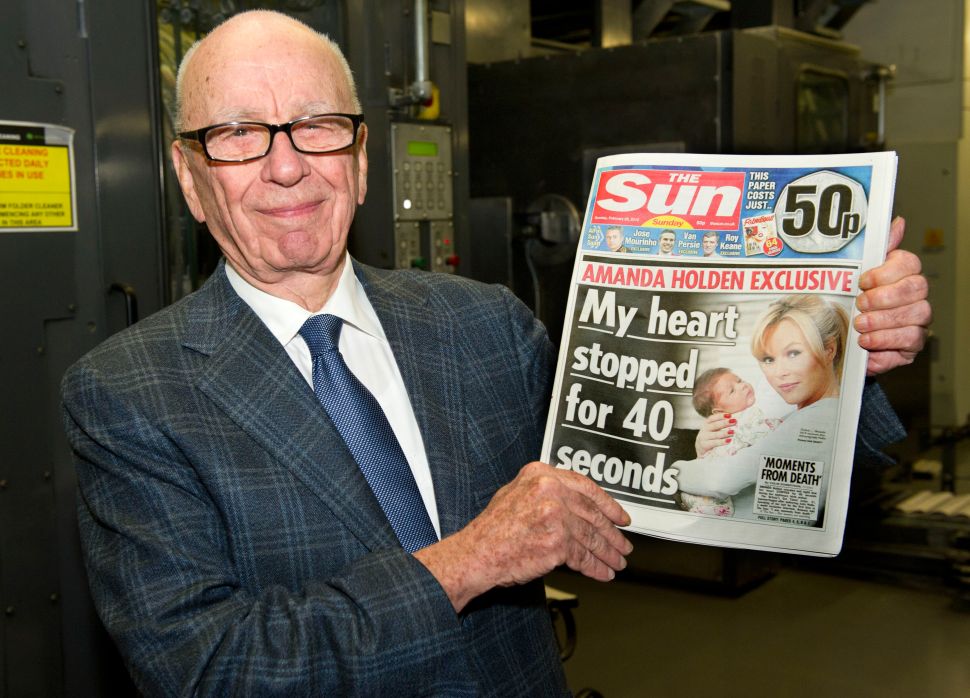 Twenty-first Century Fox's 39 percent stake in British cable-TV giant Sky PLC was viewed as one of Fox's most valuable assets when The Walt Disney Company entered a $52 billion agreement to consolidate the Murdoch family-owned media group. But Fox's $16 billion proposal to acquire the remaining 61 percent of Sky hit a regulatory hurdle on Tuesday when Britain's antitrust regulators deemed the deal against public interest.
Britain's Competition and Markets Authority (CMA), while recognizing Fox's commitment to the deal, said that the full ownership of Sky would hurt media plurality and give the Murdoch family too much control over U.K.'s public opinion.
"We have provisionally found that if the Fox/Sky merger went ahead as proposed, it would be against the public interest. It would result in the Murdoch family having too much control over news providers in the U.K., and too much influence over public opinion and the political agenda." Anne Lambert, chair of CMA's independent investigation group, said in a statement.
By CMA's statistics, the Murdoch family-owned media outlets, which include channels and publications under 21th Century Fox and News Corp, already reach one-third of the U.K.'s population, making the Murdoch family-owned outlets the third largest news provider in the U.K., next to the BBC and ITN.
On the bright side, the CMA kept the door open for remedial actions on Fox's side to make the deal possible.
"Regarding plurality, we are disappointed by the CMA's provisional findings. We will continue to engage with the CMA ahead of the publication of the final report in May," Fox responded in a statement.
Industry observers are optimistic about the deal's prospect, but said the Murdoch family, given its already strong presence in U.K. market, will have to tone down its ambition to become a monopoly.
"The Murdoch family and their media organization will need to demonstrate how they can insure that they are doing all they can not to monopolize the access to news and information," Jim Fosina, CEO of Fosina Marketing Group, told Observer.
The deal between Fox and Sky isn't likely to have a direct impact on the progress of Disney's acquisition of Fox.
In December, Fox agreed to sell its current stake in Sky to Disney for $52 billion. If the full Sky acquisition goes through, Disney will assume full ownership of Sky, but the CMA said the sale of Sky to Disney would be subject to a separate round of review.
The CMA, a non-ministerial government agency, will make a final recommendation on the deal to the U.K. Secretary of State in May before the country makes a final decision.