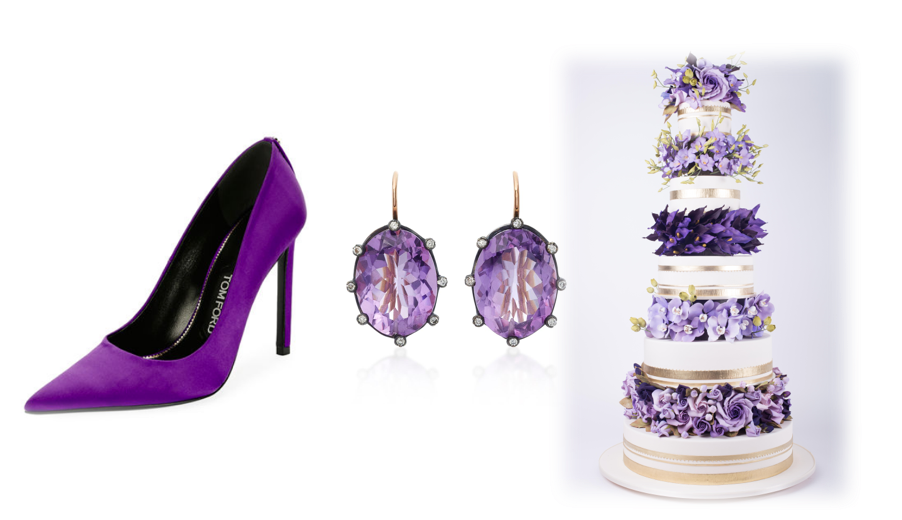 Ultra violet, Pantone's 2018 color of the year, is an otherworldly purple that is so intense, it almost pulses. Described as being both "enchanting" and "theatrical," it is not for the faint of heart. And yet, for brides who are long-time fans of that spectral shade, it presents an irresistible wedding theme.
Couples drawn to the enchanting quality of the color will want to use it as one element of a varied color scheme. Combined with a metallic such as copper and gold, for example, it feels rich and luxurious. Those looking for a more dramatic statement can pour it on liberally, up-lighting the walls to create an entirely violet venue. If you're tempted to outfit your friends in ultra violet bridesmaids dresses, avoid any comparisons with the California Raisins by having each choose her favorite variation on the color—plum, lilac, violet, merlot.
Here are seven sophisticated ways to incorporate ultra violet into your wedding—and not a purple cummerbund in the bunch.
Lighting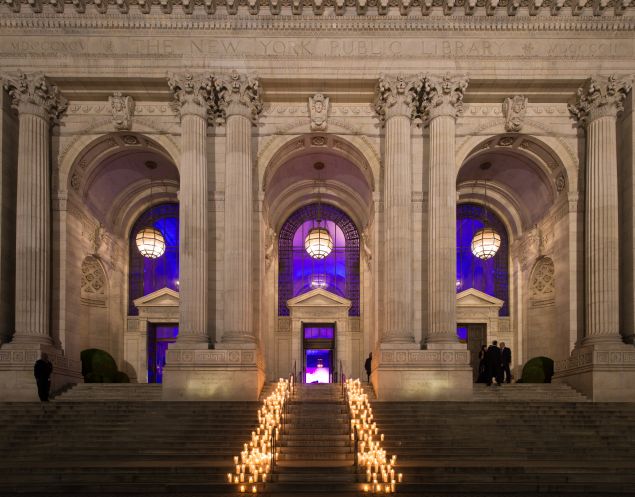 Event designer Marcy Blum is a big fan of soft lighting: "When people look better, they feel better and are more in a mood to celebrate." Here, the New York Public Library's classical candlelit entryway leads to a dazzling psychedelic interior.
The Dress
Carolina Herrera scatters a meadow of purple and scarlet flowers across this ultra-feminine gown and matching veil. The ruffled cap sleeves contribute a dash of schoolgirl charm.
Jewelry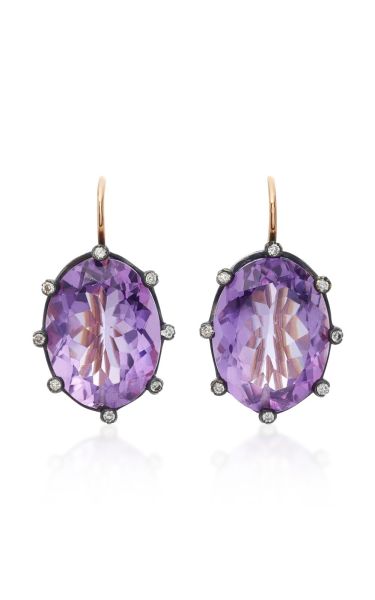 Delicate amethyst earrings add flattering sparkle on the wedding day and will be treasured keepsakes for a lifetime. Pull your hair back, for the full effect.
Makeup
Purple nail polish is a no-brainer (Butter London developed Ultra Violet varnish in partnership with Pantone), and a smoky lavender eye can be gorgeous. But for the bride with real chutzpah, an ultra violet lip is as dramatic as it gets. Try a vinyl gloss like this one from Pat McGrath, and watch the room swoon.
Shoes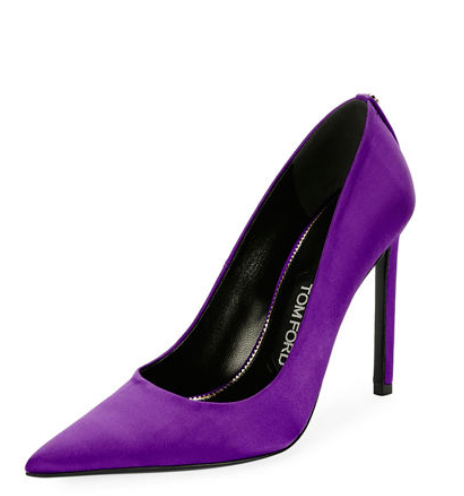 This ultra violet stiletto provides a bold pop of purple that would look bewitching with a short dress or peeping out from the hem of a floor-length gown.
Flowers
Floral designer Meredith Waga-Perez calls purple blossoms "pronounced and energizing, yet never overbearing." While intensely scented hyacinths might be too fragrant for a dinner table, these stems make a delightful bridal bouquet as well as heavenly accents on escort card tables and in lounges.
The Cake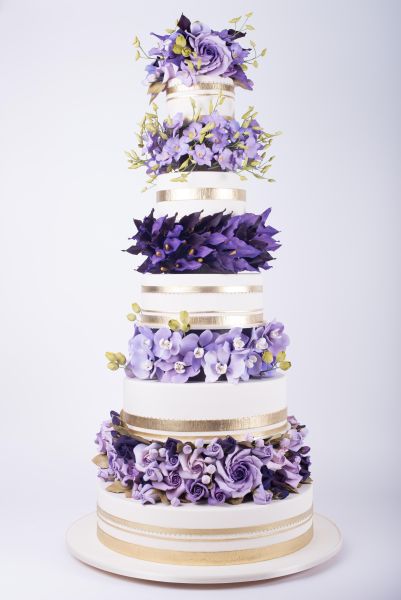 Create a grand statement on the cake table with sugar calla lilies, orchids, and roses executed in the full purple spectrum, pale lilac to true ultra violet. Legendary cake artist Ron Ben-Israel keeps the composition light and elegant by alternating the flowers with five floating tiers covered in ivory fondant and textured gold bands.
Rachel Leonard is currently the Editorial Director for The Bridal Council. Read her full bio here.
A writer, editor and marketing consultant based in Arizona, Sally Kilbridge spent more than 20 years as an editor at Brides Magazine. Read her full bio here.