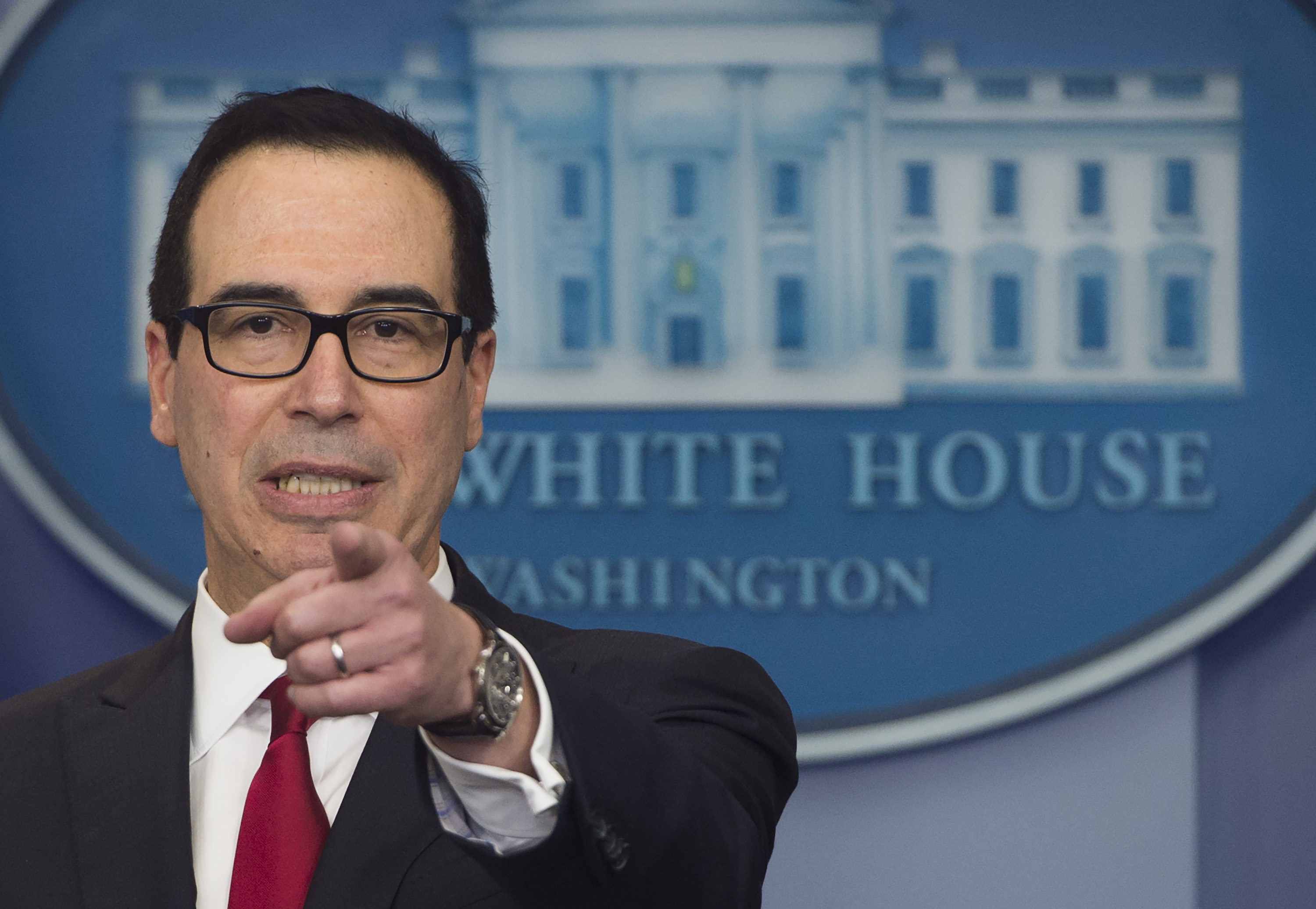 The latest set of U.S. sanctions instated last week on North Korea aimed to curb that country's production of nuclear weaponry. It identified nine entities, 16 individuals, and six vessels that were engaging in activity defying the United Nations Security Council Resolutions and enabling the North Korean economy as it produces weapons of mass destruction.
New insight from North Korea analysis program 38 North suggests that the sanctions may be working to decrease military activity within the regime.
"Treasury continues to systematically target individuals and entities financing the Kim regime and its weapons programs, including officials complicit in North Korea sanctions evasion schemes," said Secretary of the Treasury Steven Mnuchin in a press release. "Pursuant to UN Security Council Resolutions, the U.S. government is targeting illicit actors in China, Russia, and elsewhere who are working on behalf of North Korean financial networks and calling for their expulsion from the territories where they reside. We are sanctioning additional oil, shipping, and trading companies that continue to provide a lifeline to North Korea to fuel this regime's nuclear ambitions and destabilizing activities," he continued.
An anonymous North Korean ministry spokesperson called the sanctions "a manifestation of heinous intention to throw a wet blanket over the inter-Korean exchange and cooperation and to aggravate the situation," but a scaling-back of military exercises in the region, as observed by 38 North, indicate that the harsh U.S. sanctions on imports of oil and petroleum have weakened the economy significantly. "Where this will have an effect is on ground-force readiness," 38 North military analyst Joseph Bermudez told The Wall Street Journal. "Military units have to train to maintain their proficiency."
Other indicators of Korean military struggle include an increase in defections and internal executions. "We are seeing defections happening in areas where we don't generally see them, for example crossing the DMZ," top U.S. commander Vincent Brooks told The Wall Street Journal. "We're seeing some increase in executions, mostly against political officers who are in military units, for corruption," executions he describes as an effort to keep the military in control before chaos ensues.
Although the North Korean military appears to be buckling due to the increased sanctions, the communist state has found ways around certain trade restrictions. Although the UN Security Council banned North Korean coal exports in August, Western European intelligence sources told Reuters that North Korean coal has reached South Korea, Japan, and Russia through Russia's port of Nakhodka.
In response to such reports, the U.S. State Department warned Russia that "there is no more time for excuses" for evading sanctions on North Korea. "We have warned #Russia of the illicit North Korean coal trading through its ports," State Department spokeswoman Heather Nauert tweeted. "Russia says it will follow all UNSCRs, but it fails to enforce them and rewards illegal behavior by the #DPRK. There is no more time for excuses," tweeted Nauert.