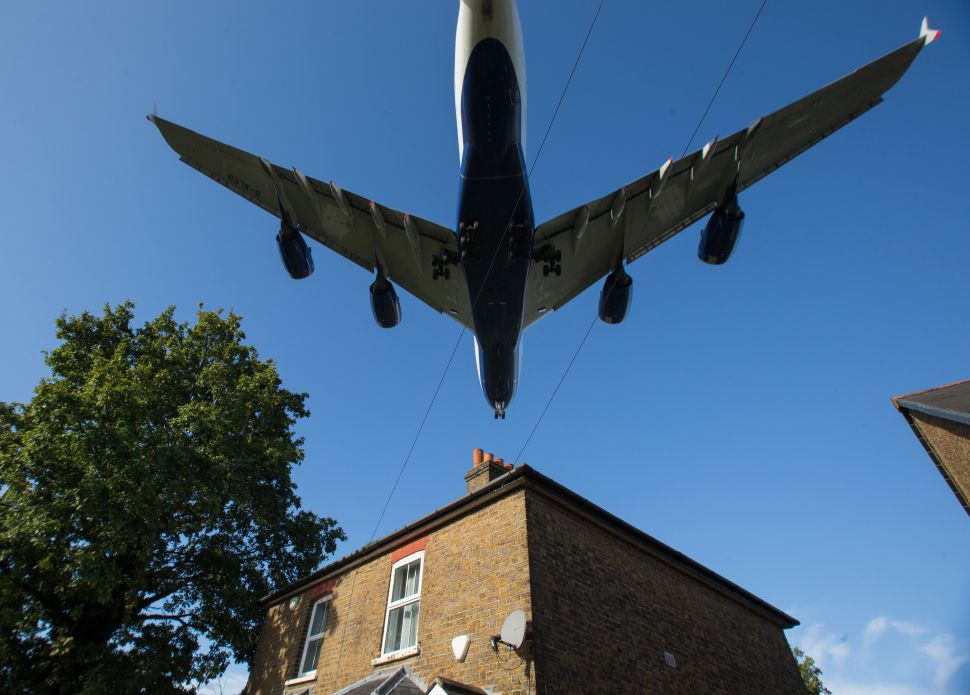 The U.S. Court of Appeals could rule within the next few months on the battle between Northwest D.C. residents and the F.A.A. over airplane noise.
The three-year feud between both parties is stemming from aircraft noise on the approach and departure paths of Washington Reagan National Airport.
In a similar Phoenix case, the same court sided two to one with residents and local officials and deemed that the F.A.A. failed to adequately consult with the airport's neighbors prior to instituting the new flight paths.
Though a win for residents on this upcoming case is not expected to set precedent, the power of these two rulings would surely pressure the agency to consider instituting changes. Partially or fully amending flight patterns is a momentous task that the F.A.A. does not take lightly. Extensive study is needed prior to any route changes for the operational safety of all aircraft as well as for the safety of residents on the ground and for environmental reasons.
In major metropolitan areas like New York, Washington, and Los Angeles, there are multiple airports within a small operational air transit control environment. Making a minor tweak to an arrival path could interfere with a departure path at a nearby airport. In New York there are five commercial airports within a few dozen miles of each other. If you were to watch the flight operations into all of these five airports, it would resemble a well choreographed broadway production with aircraft arriving and departing endlessly.
Recently the F.A.A. began rolling out the NextGen air transportation system. According to the F.A.A., this modernization of the air traffic system will make flying safer, more efficient and predictable, but it will also inevitably cause changes to preexisting flight paths. And with those changes comes controversy. The simple fact is that no one wants planes approaching or departing over their own houses. It's kind of like cell phone towers. Everyone demands impeccable cell phone service and coverage, but no one wants a new cell phone tower in his or her backyard.
The F.A.A. takes aircraft noise seriously and anyone can report aircraft noise complaints to the local F.A.A. District Office.
Prior to any major alteration to an airport's arrival or departure path , the FAA will conduct extensive public outreach and forums in an effort to accurately gauge and address the general public's concerns. Airport neighbors are also welcome to submit any concerns in writing to the F.A.A. and government elected representatives.
When the F.A.A. acts on a noise complaint, it might implement a change such as mandating an S-Turn after departure to avoid a noise sensitive neighborhood. This was the compromise reached on aircraft departing in a southern direction at Newark.
An update to flight path in a large metroplex involves lots of bureaucratic red tape, and extensive review by engineers, pilots, airlines and airport owners. One thing is for sure, the F.A.A. will be anxiously awaiting the three-judge ruling in the D.C. case.
Kyle Bailey is a television news aviation analyst, pilot and former FAA Safety Team Representative. Read his full bio here.