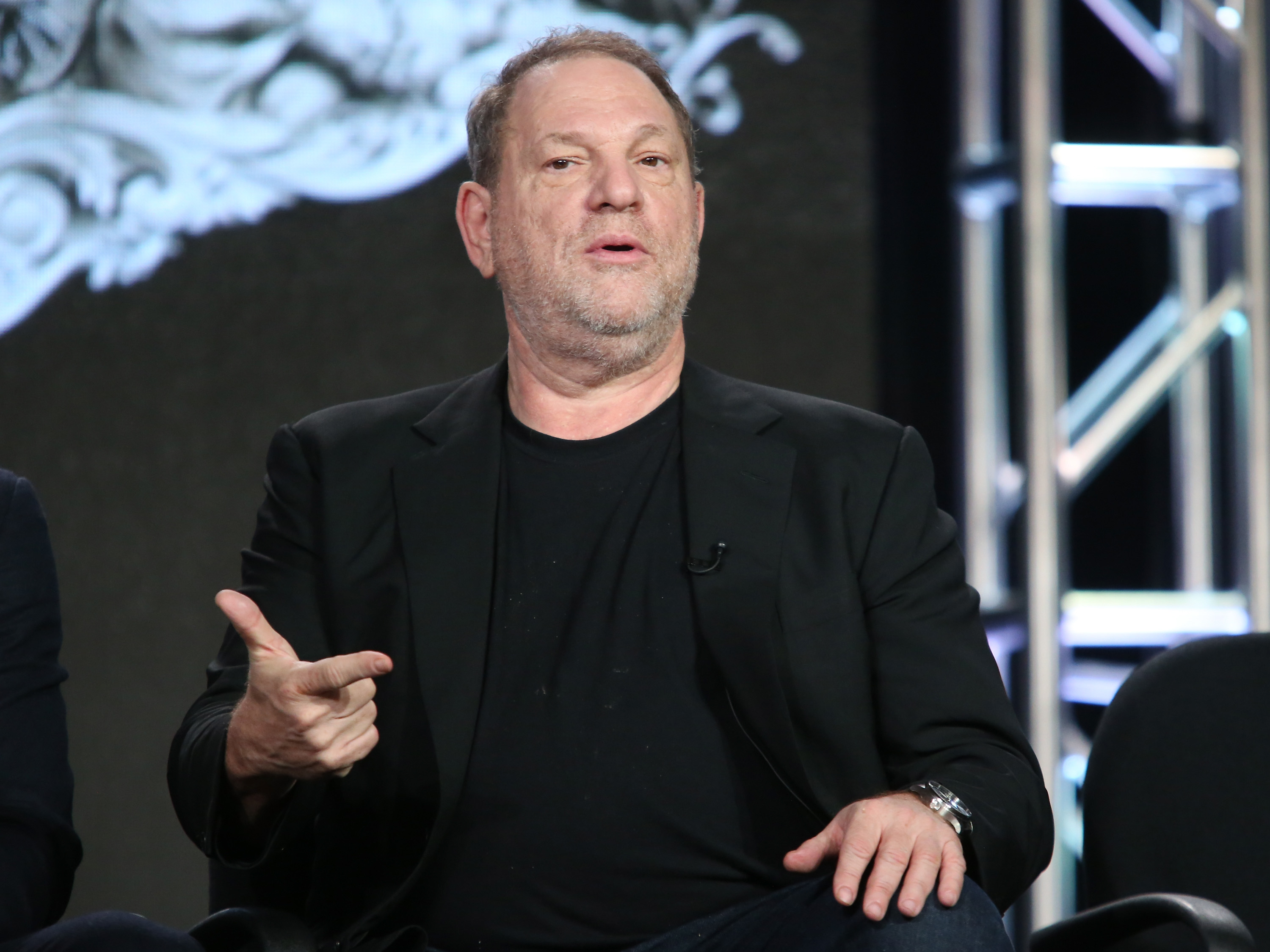 Shortly after Harvey Weinstein's sexual assault scandal broke in October, it became clear that The Weinstein Co. could never continue in its current form. Already on the downswing over the last five years, Weinstein's despicable behavior—and the belief that the company knew about it—served as the nail in the coffin. A sale of the mini-major film studio was thought to be imminent.
The Wall Street Journal reports that the Weinstein Co. is now closing in on $500 million sale that would see its shareholders lose potentially all of their equity. Last month, the independent studio accepted roughly 20 bids, with WSJ saying that the owners and board of directors have narrowed the field down to six.
Ron Burkle's Yucaipa, Viacom and MGM were thought to be among the frontrunners at one point, though the outlet specifically mentions "a group led by businesswoman Maria Contreras-Sweet; production company Killer Content working with philanthropist Abigail Disney ; studio Lions Gate Entertainment Corp.; and investment firms Vine Alternative Investments and Shamrock Capital Investments" among the finalists.
Of the nearly $500 million on the table, around half will reportedly be used to pay off debts. With mounting operating expenses and legal fees, TWC's current owners will not receive any cash from the sale in a sub-$500 million sale, according to the outlet. Other Weinstein Co. investors include WPP Group, SoftBank Group Corp., and Goldman Sachs Group Inc.
Prior to the scandal Harvey and brother Bob Weinstein owned 42 percent of the company together. Bob has also been accused of sexual misconduct. Shortly before the decades of allegations against Harvey were exposed, it was said that he was trying to secure $25 million in "hush money" from Netflix.
Despite the company's downfall, it still owns several valuable properties. Its television production branch is responsible for the popular Project Runway franchise and new series such as Waco and Yellowstone have generated some buzz ahead of their premieres on Viacom Inc.'s newly branded Paramount Network. TWC also holds many of Quentin Tarantino's recent films such as Inglorious Basterds and Django Unchained. Tarantino's upcoming ninth film, the first not be overseen by Weinstein, will be released through Sony. The studio was also said to be in the running for The Weinstein Co.