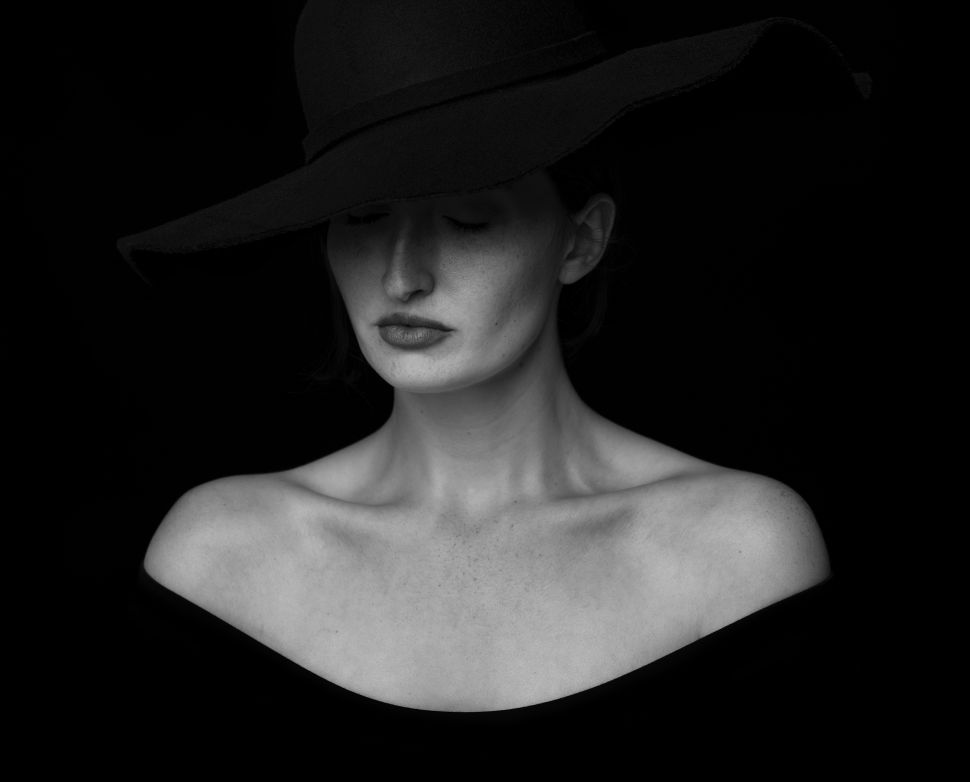 The good new: your face is glowing and ready to face the day. The bad: your neck has been neglected! As we spend more and more time and money on highly effective treatments and products for our faces, everything below your chin and above your collarbone now looks worse by comparison. This tell-all reveals your true age, and it's one of top concerns I've heard behind closed doors of my practice.
That all stems from the fact that the neck is much more challenging to treat than the face. The skin below your chin is one of the thinnest on the body—it is 10 times thinner than the face. As collagen levels decrease, the skin loses its structure and begins to sag and wrinkles form. So we're losing collagen much more quickly and the very cells we need to stimulate to increase production are themselves low in number. It's a double whammy.
If that wasn't bad enough, we've become victims of "tech neck," a real problem that stems from our dependency on our cell phones and other tech devices. As we look down at our gadgets for increased periods of time, we exacerbate the compression of the area. That, when coupled with other factors like sun damage, everyday movement, and good old gravity, the neck ages: horizontal lines, crepey texture, and jowls suddenly appear.
While there are topical solutions, nothing compares to the tech advances we've seen in the pro dermatology world to treat the signs of aging: Ultherapy is one of the most exciting and innovative treatments I've seen on market and I am now offering at my practice. Ulthera has been available in the past, but the company just released some high-tech upgrades that make it even more effective.
I am a big believer in research and being patient when it comes to new advances and technologies; I only offer the best to my patients after dedicated research and testing. The upgraded machine works by using ultrasound energy to deliver rays of energy that boost collagen production (the key to youthful skin!). This treatment is revolutionary in the world of dermatology for a few reasons: Ulthera can lift the skin, which is essentially treating the jawline (which droops as we age and collagen production slows down), Ulthera can correct wrinkles, erase crepey skin, and firm those sagging areas. It is the answer to many patients' concerns.
This new version features involves applying a sensor on the patient's chin to create an ultrasound image on this screen. It allows your doctor to see the full thickness of the skin—from the top layer all the way down to the dermis—to target the exact area that needs treatment. This ensures that the full power of the ultrasound goes exactly where it's needed and not a ray is wasted. These new protocols and sensors give us greater accuracy and precision, resulting in a dramatic improvement of the treatment.
No other laser works in this advanced way. It's in a league of its own. Ulthera produces more of your skin's own collagen fibers which gives your skin more structure and support—and therefore more lift. And because all the lasering is done precisely inside the skin where you need it, and NOT deeper than that (which is destructive) there is no redness or recovery with Ulthera. The advancements in non-invasive, low downtime technology continues to expand—a great option for patients who are looking for the instant gratification without the downtime.
While the most popular areas are the jawline and neck, Ulthera is being used off-label but with success, on other areas of the body that in the past were untreatable. We are seeing great success in tightening and lifting the skin on the back of the arms and over the knees. Turns out, the neck is likely to be a gateway for treatment of the rest of the body with Ulthera technology. It's an incredible alternative for people who do not want a facelift or a neck lift or other invasive plastic surgeries.
While the treatment may be quick, patience is necessary: results are seen in the weeks following due to the fact it takes months to produce thousands of additional microscopic strands of collagen. This is true science at play. Each collagen cell is rebuilding the half a million strands that you need for this type of effectiveness. That can take anywhere between two and six months. But many times patients only need a single treatment—or two, tops—to see a dramatic improvement.
Ulthera comes with a hefty price tag like many new high-tech breakthroughs. The total price ranges from $3,500-$5,000 depending on whether one or two treatments is necessary as determined by the ultrasound image, signs of aging and the customization of each individual's treatment.
There's no more disparity between how great your face can look and your neck. There's truly nothing out there like it. And when a game-changing treatment like this comes along, it will certainly turn heads.
Board-certified dermatologist, dermatological surgeon and native New Yorker, Dennis Gross, M.D., founded his NYC practice in 1990 following extensive research at prestigious institutes, including Memorial Sloan-Kettering. He and his skin care expertise have been featured in publications including The New York Times Magazine, Elle, Vogue and Harper's Bazaar. Find him on Instagram at @dennisgrossmd or www.dennisgrossmd.com.