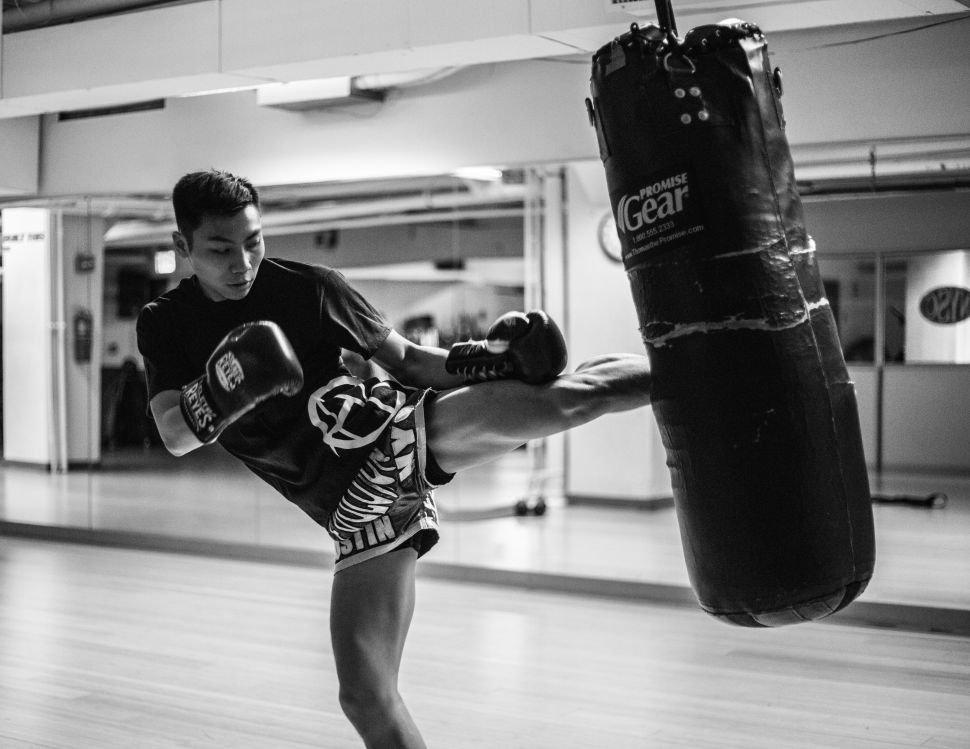 If you're a new exerciser whose New Year's resolution was to join a gym, congratulations on considering greater access to a variety of machines and classes.
Before you sign that contract, take a deep breath to separate the desire to get in shape from the pull of a hard sales pitch. The "deal" the facility offers today most likely will appear later in 2018.
"Be sure you're not getting caught up with the idea of joining a gym," said Claire Rosenzweig, President of the Better Business Bureau that serves the New York metropolitan area. "Instead, be certain you know the reality of joining a gym."
In New York last year, the BBB received more than 1,000 complaints regarding health clubs. Of those grievances, 81 percent centered around contract disputes, refunds or exchanges and billing issues, while 13 percent pertained to poor customer service. Nationally in 2016, consumers filed around 10,000 complaints regarding fitness facilities. Again, most problems concerned billing and contracts.
According to a recent article in the Harvard Heart Letter, health clubs expect an influx of new members just like you in January. Expect a full spectrum of price ranges and perks. At least one chain boasts $10 a month memberships for basic services like cardio machines and weights. Other gyms may be pricier but could provide classes or trainers who can teach you how to exercise safely.
Steer toward plans you might actually use. You're entering an important relationship after all—not just with the organization—but your own body. Honor your New Year's wishes by following these four guidelines:
Start talking on and offline.

Ask family and friends about their own experiences

.

"If a facility has a good reputation, people will tell you about it," Rosenzweig said. "If the business has a bad reputation, they will talk about it even more." Google the name of the health club to generate rants and raves. Search the club's name on the

BBB site

. One quick BBB search for a gym on Park Avenue, for example, pulled up five negative reviews and 61 complaints with common phrases like "

I find their customer service to be more about collecting the money than helping out a customer." Another related how several female members insisted on using the hot tub while nude, a surprise that led to infighting between clients and staff.

Visit clubs in person.

Nothing beats observation when it comes to seeking out a comfortable workout environment. Once you've created a list of potential clubs near your home or place of work, step inside and ask for a 5 to 15-minute tour during hours you might normally exercise. Note how members and staff talk to each other. Can you imagine yourself on a treadmill or in one of the classes? Are the locker rooms clean and the machines in good repair under decent lighting? Some gyms offer free week memberships. Don't be afraid to do a trial, but do be sure to ask about the terms after the week. You don't want to find surprise charges on your credit card. Even better, check out more than one gym. Collect a few contracts to compare and contrast in the privacy of your own home. If the sales rep gives you a hard time for walking away without a commitment, consider his behavior a red flag.

Pay attention to contract details.

Once you've decided on a gym, it's time to sit down with a representative and ask questions. If there is an introductory special, be clear on time limits and what kind of charges you should expect later. If the sales rep verbally promises free personal training sessions or that you can cancel at any time, make sure the contract states such facts in writing. Clarify your monthly rate, how it will be collected and when. Stay focused on your budget and your needs. For example, if you travel, the facility may be linked with a national chain, allowing you to workout away from home. Inquire about what happens if you move or have to stop exercising because of an injury or illness. Find out if the gym is bonded, so that if the club suddenly closes, you have financial protection. Learn the cancellation policy and sweat the details. You don't want to worry about automatic monthly charges, especially if you don't like the gym.

Be aware of yourself.

Finally, never forget your reason for joining a health club. In the best situations, the facility should support your physical, financial, social, and emotional wellness. Staff should present a variety of safe workout options from competitive to extremely gentle with enough color to keep you interested. And members could be terrific people of all ages and sizes who connect you to your next job, apartment or sweetheart. Walking into your gym should feel as good as the exercise.
Ann Votaw is a freelance writer in New York who has a M.A. in Health Education. She teaches yoga and physical fitness to adults 60 and older.