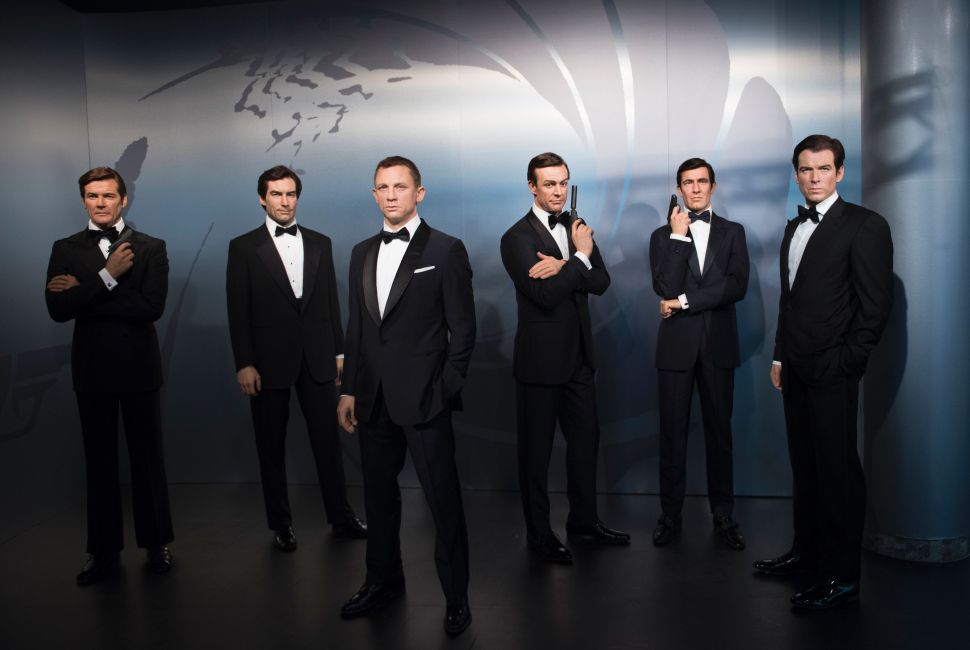 Sean Connery, George Lazenby, Roger Moore, Timothy Dalton, Pierce Brosnan and Daniel Craig have all shared the honor of portraying James Bond on the big screen. What do they all have in common? They're white men. But with Craig expected to hang up his Beretta after 2019's untitled 007 flick, could longtime producer Barbara Broccoli opt for a non-traditional choice?
According to the Daily Mail, 32-year-old British television star James Norton, who is white, is expected to succeed Craig in the role. However, the outlet doesn't boast a perfect track record when it comes to entertainment scoops, so keep your ears open for other reports. What is arguably more interesting than Norton's potential addition to the franchise are Broccoli's comments about the future of the Bond role. The outlet asked her point blank if 007 could ever be played by a black or female actor.
"These films tend to reflect the times so we always try to push the envelope a little bit," she said. "Anything is possible. Right now it's Daniel Craig, and I'm very happy with Daniel Craig, but who knows what the future will bring?"
Bond fans are notoriously particular when it comes to the actor that dons the tuxedo. Many fans were outraged that the traditionally tall, dark-haired and lighter versions made famous by Connery and Moore were swapped out for Craig's dirty blonde and serious-minded iteration. However, the critical and commercial success of Craig's rookie Bond movie, 2006's Casino Royale, not to mention the record-breaking box office totals of 2012's Skyfall have helped to secure his reputation as an all-time 007.
Moore, who appeared in a whopping seven Bond films and passed away last May at the age of 89, was always against changing the original nature of the character.
"I have heard people talk about how there should be a lady Bond or a gay Bond. But they wouldn't be Bond for the simple reason that wasn't what Ian Fleming wrote," he told the Daily Mail in 2015. "It is now about being homophobic or, for that matter, racist—it is simply about being true to the character."
Despite his comments, fans have continued to throw their support behind different candidates to follow in Craig's footsteps. Of course, you still have your white male frontrunners such as Norton, Tom Hardy, Tom Hiddleston and Damian Lewis. But other candidates such as Idris Elba and even Gillian Anderson have gained momentum online in recent years. As far as casting a black or female Bond, you could do far worse than those two.
Before a decision is made on the next Bond though, this upcoming 007 flick needs to get a lot done first. For starters, the film is still without a studio after its deal with Sony expired after Spectre, though one dark horse contender is thought to be in a good position to land the rights. Next, the movie needs to find a director after its leading candidate dropped out of the running. Then, the movie actually needs to get made in time to meet its November 2019 release date.
Let's get moving, folks.