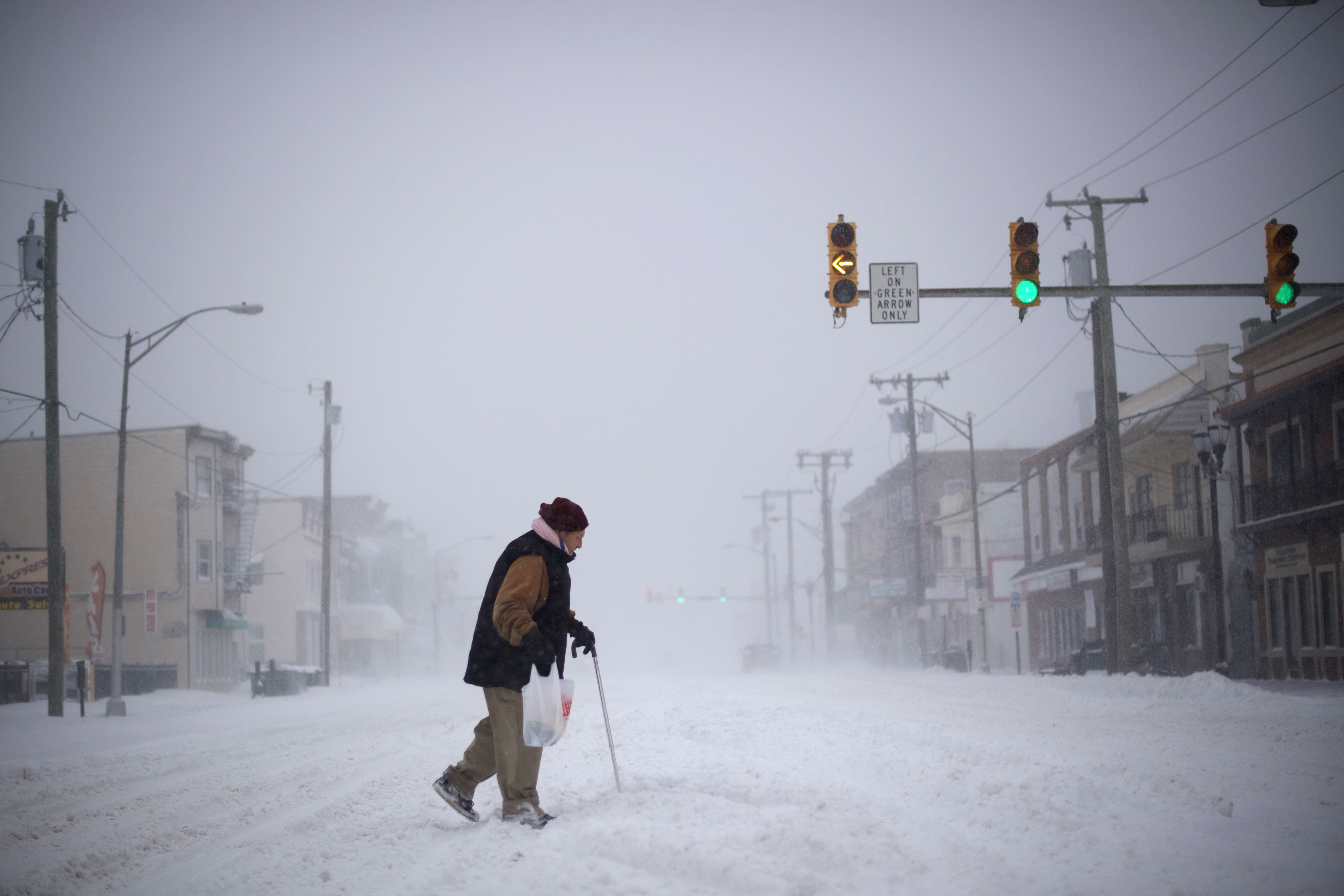 This week, the east coast was hit by the first massive snow storm in 2018—dubbed a "bomb cyclone" by weather forecasters. That weather event forced Gov. Chris Christie to declare a state of emergency and postponed the session of the Legislature that was scheduled for Thursday, a blow to lame-duck Christie since bills that aren't passed by the Senate and Assembly next week will get pushed to the next session, one that will be helmed by Governor-elect Phil Murphy.
New Jersey lost former Gov. Brendan Byrne this week due to a lung infection. The Democrat was governor from 1974 until 1982 and was one of the most respected political figures in New Jersey. Famous for his integrity, Byrne will be missed. He was 93.
Here are the winners and losers this week:
Winners
JERSEY CITY MAYOR STEVE FULOP
Fulop and members of the Jersey City council filed a lawsuit this week to stop a Christie-backed plan to turn a large portion of Liberty State Park near the Statue of Liberty into a marina. Courts granted a temporary restraining order, pushing back the decision until after Christie leaves office.
CRAIG CARPENTINO
Christie's former Bridgegate attorney was named Interim U.S. Attorney for New Jersey by Attorney General Jeff Sessions.
ASSEMBLY SPEAKER VINCENT PRIETO
While Prieto may have lost the speaker's gavel after a coup led by Speaker-designate Craig Coughlin, the outgoing head of the Assembly had some victories this week. He pulled a controversial bill that would have subsidized nuclear energy in the state, much to the chagrin of Senate President Steve Sweeney, a proponent of subsidizing some PSEG plants. Prieto also was the Assembly sponsor of a bill that could provide billions in tax incentives to Amazon if the company decides to establish its second headquarters in New Jersey. That bill passed two legislative committees on Friday and looks poised to be signed into law next week.
Losers
MARIJUANA ADVOCATES
US Attorney General Jeff Sessions this week pulled back on an Obama-era decision that discouraged enforcement of federal marijuana laws in states that legalized the drug. That decision complicates things for Gov.-elect Phil Murphy and other New Jersey legislators who plan to legalize marijuana in New Jersey.
COMMUTERS
The Trump administration told New York and New Jersey that the federal government did not agree to pay for half of a much-needed $12.7 billion rail tunnel under the Hudson River, casting doubts on the future of the project.
ASSEMBLYMAN JOHN WISNIEWSKI
Wisniewski filed a suit against Gov. Chris Christie last month, hoping to get a court to agree to halt bond sales for public projects until the public could weigh in. But a judge declined to block the sale this week, and the $380 million project is poised to move forward.
OREGONIANS
A law kicked in this week that forces Oregon's drivers to pump their own gas, making New Jersey the last state in the nation to require full-service at gas stations.