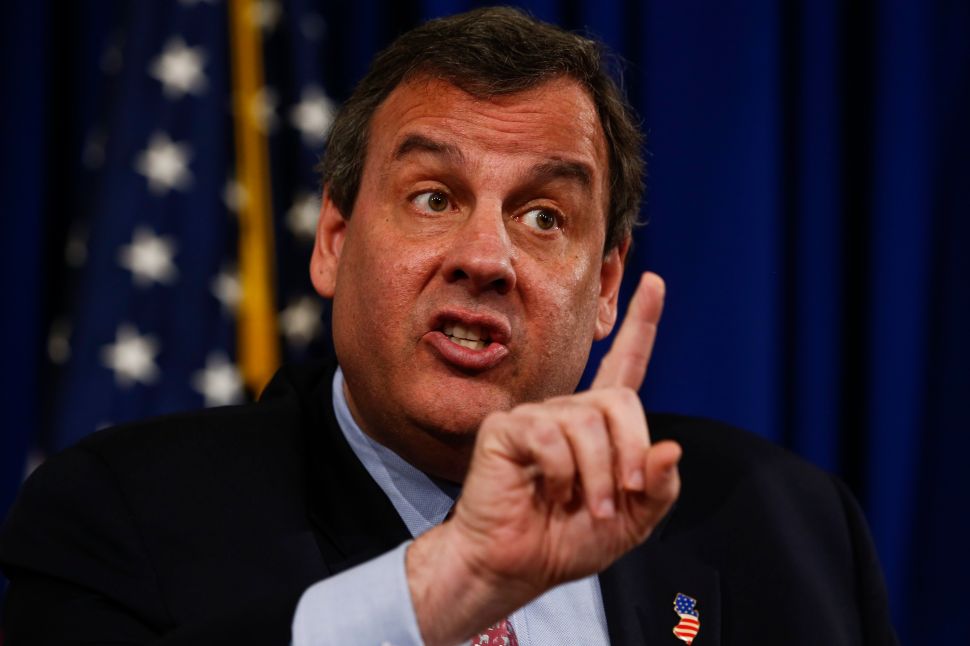 It was a big week in New Jersey as the legislature reorganized, former Assembly Speaker Vincent Prieto handed over his post to Speaker Craig Coughlin and Gov. Chris Christie made his final State of the State address.
Here are the winners and losers this week:
Winners
ASSEMBLY SPEAKER CRAIG COUGHLIN
Coughlin was sworn in as New Jersey's newest Assembly speaker on Tuesday. The Middlesex County assemblyman's new role gives him one of the most prominent positions in state government.
MIKIE SHERRILL
Eleventh congressional district candidate Sherrill was named as part of the Democratic Congressional Campaign Committee's "Red to Blue" program, indicating that the former Navy veteran and federal prosecutor will see increased interest and funds as she prepares to challenge Rep. Rodney Frelinghuysen (R-11) in November. Sherrill has been consolidating support in the district despite a crowded Democratic primary field.
U.S. SEN. CORY BOOKER
Booker was named to the Senate Judiciary Committee this week, a prominent role in Washington. Booker was appointed along with U.S. Sen. Kamala Harris (D-Calif.).
FORMER CAMDEN MAYOR DANA REDD
This week, both houses of the New Jersey Legislature passed a bill that could pad Redd's pension, a controversial move due to the insolvency of the state's pension system. Gov. Chris Christie is expected to sign the bill before he leaves office.
Losers
FORMER SPEAKER VINCENT PRIETO
While Prieto will still serve in the Assembly, he was demoted this week as Coughlin assumed his speakership.
MICHAEL DREWNIAK
Gov.-elect Phil Murphy called for the resignation of a number of Christie's allies from NJ Transit including Drewniak, the outgoing governor's former spokesman. At least nine other senior employees have been asked to leave, Bloomberg reports.
THE STATE DEPARTMENT OF CORRECTIONS
New Jersey made headlines this week when news broke that "The New Jim Crow," a book about mass incarceration, was banned from two correctional facilities in the state. The ACLU complained and the ban was reversed.
GOV. CHRIS CHRISTIE
Christie gave his final State of the State Address on Tuesday, a nearly 90-minute speech that all-but capped his eight year term. He has less than a week left in office.