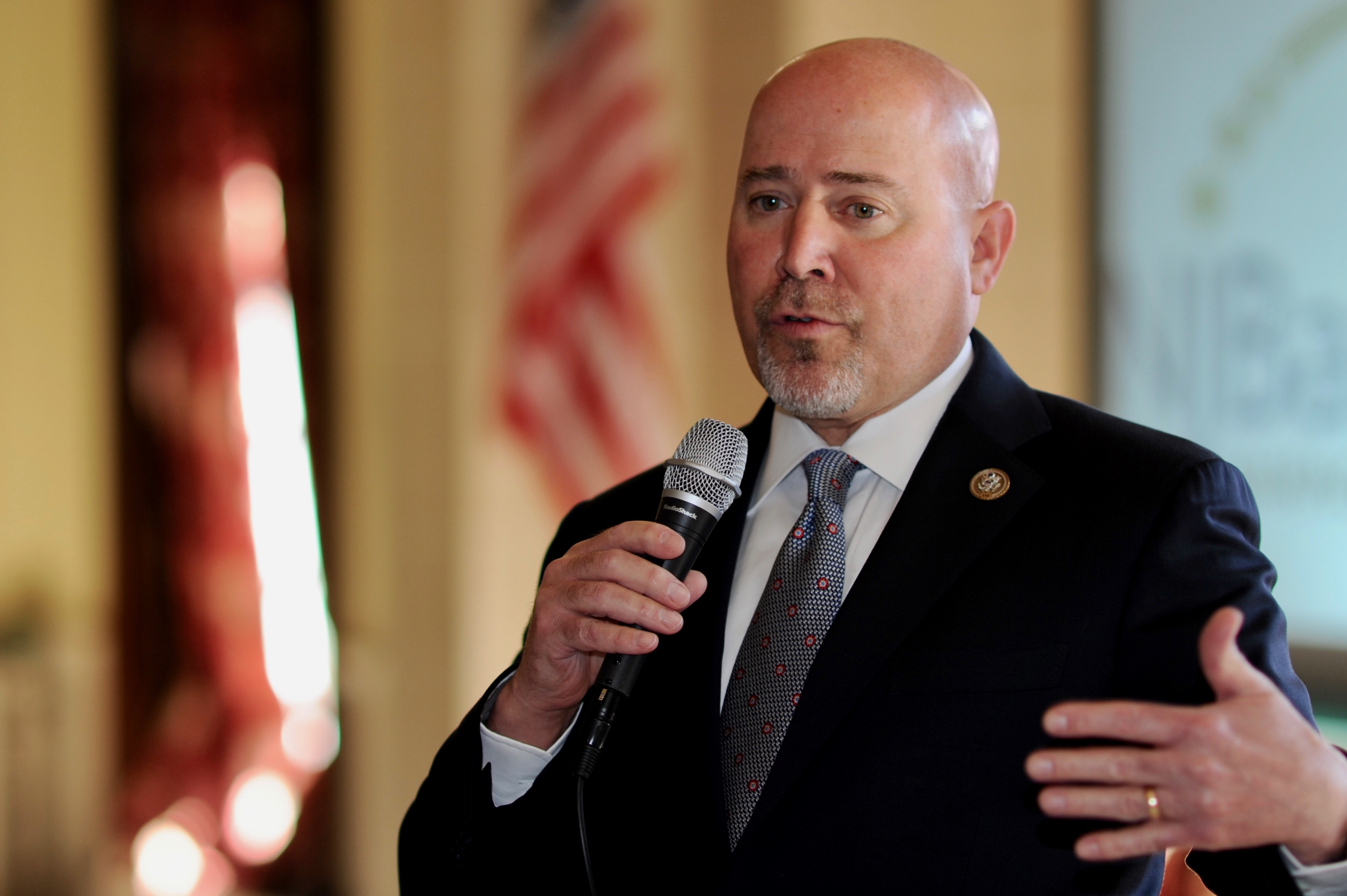 Rep. Tom MacArthur's moves are frequently viewed through the lens of an ambitious politician with statewide potential. And in 2017, MacArthur (R-3) continued to emerge as a rising star in the New Jersey Republican Party, someone with a knack for getting in the middle of the most important issues.
But MacArthur's latest moves have some observers scratching their heads. How could he put his name on an amendment to an unpopular attempt to gut the Affordable Care Act? Why is he the only New Jersey member of Congress supporting a tax overhaul that would harm high-tax New Jersey? Does he know President Trump is not popular around here?
While other congressional Republicans in the state are keeping Trump at arm's length — think Rep. Leonard Lance — MacArthur is riding in the caboose of the Trump train as he heads toward the 2018 midterm election.
He started the year as an influential player in efforts to repeal and replace the Affordable Care Act. MacArthur's combination of business experience and sway with his GOP colleagues quickly made him a point man in the negotiations between Republicans in Congress and the White House. He initially opposed efforts to repeal Obamacare, voicing concerns that the process was being rushed and didn't involve Democrats.
MacArthur authored a crucial amendment to the GOP plan to scrap Obamacare. It would have allowed some states an option to set higher coverage rates for consumers with pre-existing conditions. The amendment revived a House GOP health bill got it passed through the lower House of Congress. The repeal effort then died in the Senate, but MacArthur's efforts seem to have gotten him a seat at the table, rubbing elbows with Trump, Vice President Pence, House Speaker Paul Ryan and droves of colleagues.
Trump also personally rewarded MacArthur, hosting a fundraiser at his Bedminster golf club that raked in $800,000 for the junior congressman's re-election campaign. MacArthur will need the cash. His swing district covering parts of Burlington and Ocean counties went from "solid Republican" to "likely Republican" after the Obamacare repeal effort, according to the Cook Political Report.
But it's MacArthur's latest legislative moves that could carry the most risk. He was the only New Jersey member of Congress to vote for a GOP tax overhaul that would scale back the State and Local Tax (SALT) deduction, something that could force New Jerseyans to send more money to the federal government. He says the vast majority of his constituents won't be harmed, and that he negotiated a $10,000 cap in the SALT deduction, rather than a complete elimination.
But Democrats are using every opportunity to paint him as a Benedict Arnold selling out his state. The tax overhaul would likely harm his chances for statewide office, and those close to him have recently said he's not interested in challenging Sen. Bob Menendez in 2018. But he's been taking every opportunity to bash Governor-elect Phil Murphy for his plans to raise taxes on the wealthy, suggesting he may still have his eyes on 2021, when Murphy is up for re-election.