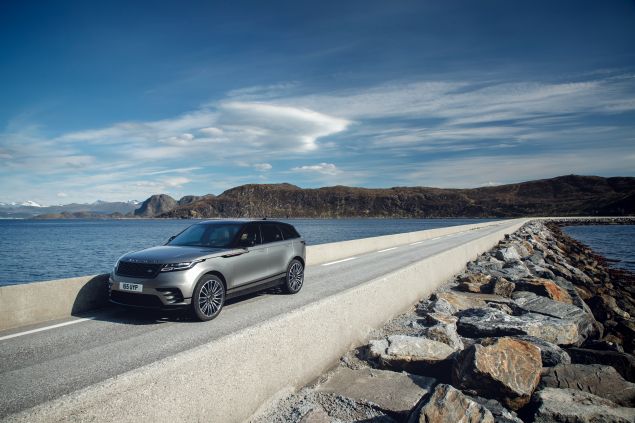 Ten years from now, all the cars you see on the road today will begin to disappear, replaced by electric cars that drive themselves, many of them not actually owned by individual people. A hundred years now, people will look back on us with pity. "Millions of them died," future humans will say. "In cars. Powered by fossil fuels. How pathetic."
But in the present moment, we're still driving, and no segment of cars is more popular right now than the luxury Crossover Utility Vehicle (or CUV). Manufacturers cannot churn them out fast enough. Every carmaker has one. Most have several. There's a Jaguar and there's another Jaguar, and if that's not enough, there's a Range Rover, which is like a Jaguar but better. They just get smaller and smaller, but are still SUV-like, and they're all at least pretty good.
Here's a brief guide that's so incomplete, it doesn't even include any Mercedes, Audi or Lexus products. But those companies offer good choices, too. If your heart's desire is like everyone else's, and you deeply long to drive an SUV that is actually a tall sedan with a little extra storage space, well, then, this is your golden age.
The 2018 Range Rover Velar R-Dynamic HSE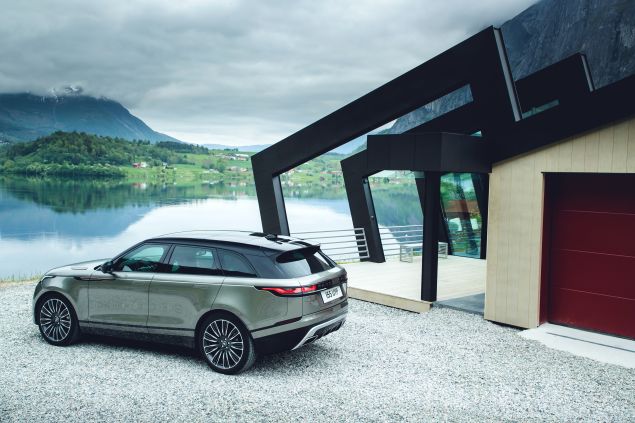 I'm driving this exceedingly popular vehicle right now. Well, not at the moment I'm typing this sentence, but at least this week. The car actually isn't that fast, as far as cars go. It has a four-cylinder diesel engine that only gets 180 horsepower, pretty weak given that the Velar is still reasonably large. But I can see why people like the Velar. This is the most comfortable car I've ever encountered. In fact, I'm going to take a brief break to go sit in it. O.K., I'm back. The headrest offers more comfort than any pillow on which I've slept. My driver's seat massages my back and keeps my bum warm. The front panel has incredibly cool tech that makes it seem like I'm sitting on a Holodeck. And the whole package is just gorgeous to look at, very low and angular for an SUV. The color of the one I have this week is "Byron Blue," who I believe used to play with Miles Davis. Regardless, it's just a lovely, almost gray vehicle, and it gets 30 MPG on the highway, not bad for this sort of thing. MSRP is $69,100.
The 2019 Infiniti QX50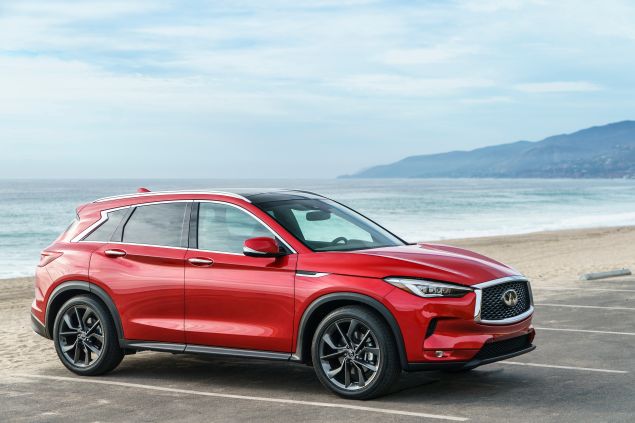 This brand-new product from Infiniti, on sale any day now, boasts The VC Turbo, what Infiniti calls "The world's first variable compression ratio engine." I test-drove this engine in this car last month, and while it certainly boasted some impressive new gears that turned around in the drive shaft all Rube Goldberg-y, the end result is that the QX50 now gets 27 MPG combined instead of 20 MPG combined. It's kind of odd that Infiniti is boasting about this tech now, given that the company just announced that it's only a few years away from a completely electrified fleet. Regardless, the QX-50 offers a very nice, comfortable ride with excellent safety features. The brand should do very well once it stops mucking around with combustion engines. The QX50 starts at a base price of $35,000 and change. Once you go up a few badge levels, the safety add-ons and leather will run the car north of $50,000.
The 2018 BMW X3 XDrive30i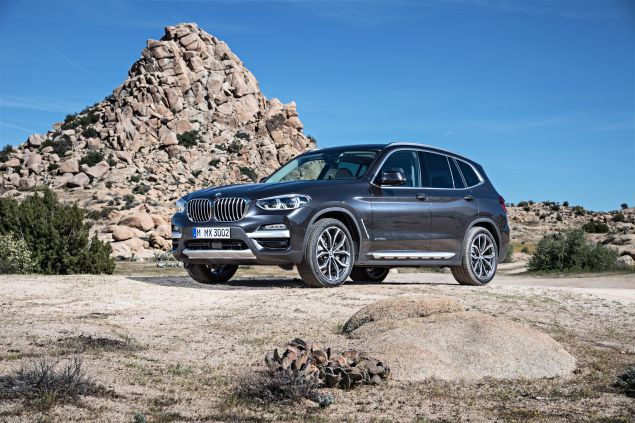 No car company is better at catering to the pretensions of the aspiring class than BMW. So when it shifted its focus away from slick little sedans to semi-useful, semi-fast Costco parking-lot machines, that was a sure sign that the culture had shifted. This X3, which I test-drove recently, represents the apotheosis of the consumer CUV era. It's a jacked-up 3-series with Apple CarPlay compatibility, a Harman Kardon surround-sound stereo, leather steering wheel, ambient lighting, and M Sport brakes. Nothing about it surprised or disappointed. BMW is surprisingly behind the curve when it comes to autonomous technology—even an average Hyundai is leading it on that score—but you never feel anything less than 100 percent in control when you're coming around a curve. They are still fun to drive. Total suggested retail price of the one I drove was $57,470, or what your grandma paid for her house in 1973.
The 2018 Porsche Macan S
The point of no return for CUVs came in 2015 when Porsche—of all companies—introduced its own entry. Widely mocked at the time, the Macan, like the larger Cayenne before it, quickly became a huge seller. The S, with a 340-hp twin-turbo V-6 engine, quickly makes you forget about the "utility" part of the segment. The MPH is terrible, but the top speed is 156 MPG. Suddenly, you're driving a Porsche, and all's well in the world.
The 2019 Lamborghini Urus
Despite a name that sounds more like something you'd drop in the potty than any other car name, now that Lambo has entered the SUV game, every last bet is on the table. The Urus, as previewed at the 2018 Detroit Auto Show, will feature a V8 engine that gets 641 horsepower, and ground clearance comparable to a Jeep Wrangler. The drive controller looks like an airplane thruster's. It also has rear-wheel steering and in-cockpit suspension adjustments. In other words, this is the ultimate hard-driving CUV monster that the Lexus NX and Audi Q5 could only dream of becoming. It will be the sovereign. It will destroy all monsters. It will cost about $250,000. Place your reservations accordingly.