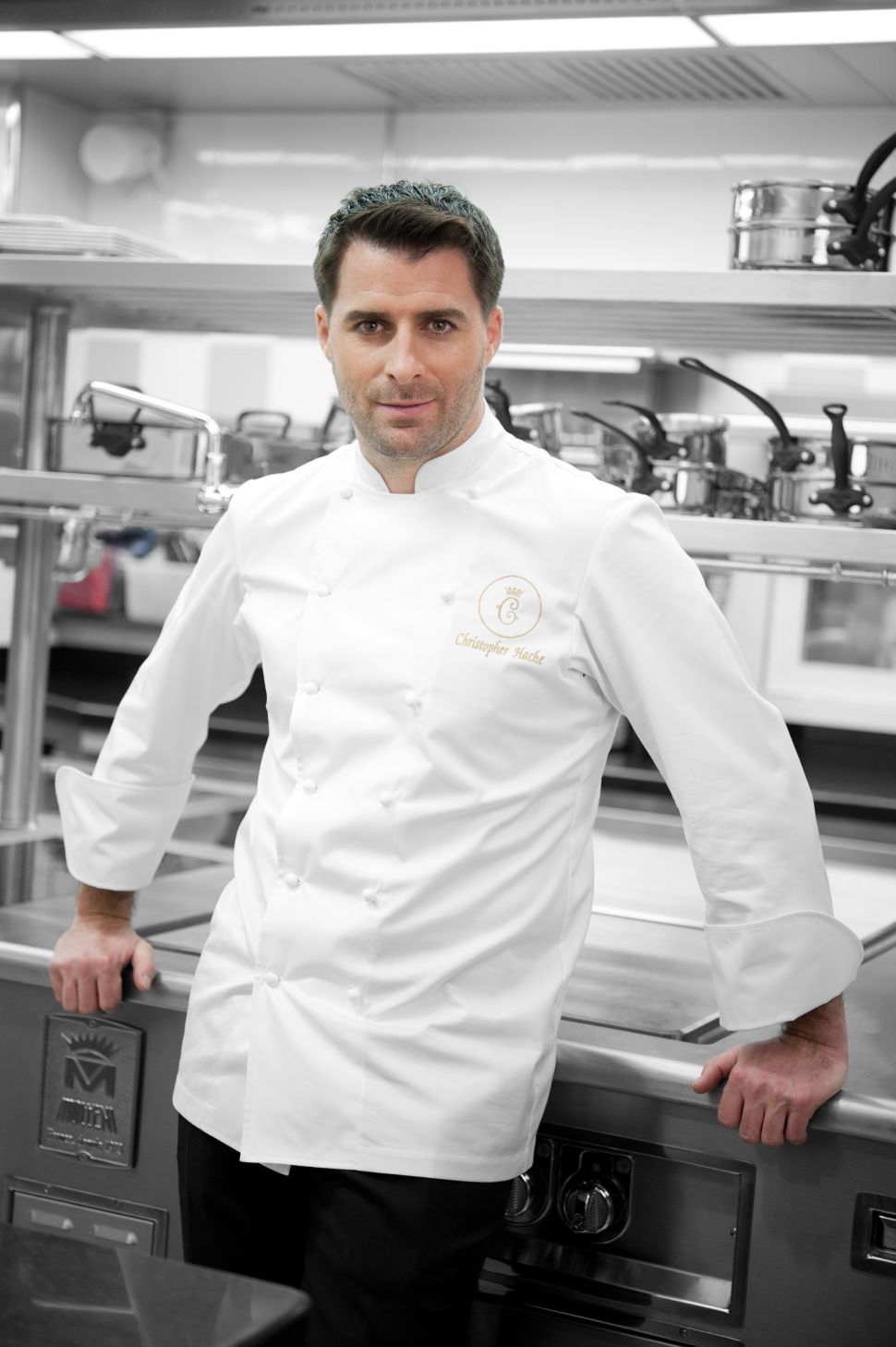 There were pollen garnishes, there was vine branch smoke and, of course, there were many, many masterful sauces. It was gastronomy to the nth degree; an opus, entirely conducted by Chef Christopher Hache.
The 36-year-old head chef of the renowned and recently revamped Hôtel de Crillon in Paris had arrived in New York just a few days earlier, his bags stuffed with chef's whites and a handful of delicacies not easily sourced stateside, including rare truffles and mushroom extract, which, the chef was quick to note, takes eight hours to cook. He also brought a full trunk's worth of custom-made plates, cutlery, and stemware, including a baseless wine glass inspired by Marie Antoinette, who felt her party guests should never have the option to put their drinks down. With a dining room set for his patrons at The Carlyle Hotel on the Upper East Side, a sister property also within the Rosewood Hotels portfolio, he had no time to spare.
It's rare that New Yorkers are given a chance to taste such creations on their own turf, but on this particular occasion, Hache had the mentality of an Oscar contender. Yet instead of a golden statue, he's in pursuit of Michelin stars, with a seven-course meal as his box office blockbuster.
"What makes the Michelin standard so respected is that you cannot buy it," he told us before dinner began. "In France particularly, the Michelin standard is extremely important, so there is definitely pressure. You want that sign of excellence."
He was awarded his first elusive star at the age of 28 for his work at Les Ambassadeurs within The Hôtel de Crillon. Now, the newly re-opened hotel, where rooms start around $1,300 per night, has added a space for him to create all on his own. The hidden, 24-seat L'Ecrin eatery is the result of a world tour taken by Hache during the hotel's four-year renovation.
"Sharing is very important in this job," he told Observer. "Before my travels, my focus would really be on my plate and my food. Afterwards, I take more time to see how a dish is served, how it's explained, and the story behind each plate, which are all individual links of the entire experience. My focus now is much more on each creation, the menu, and the pairing. Before my travels, I thought of a pairing as a traditional wine pairing, but why not pair with tea, coffee, beer, or absinthe? I really see now that there are no limits or restrictions on what you can try."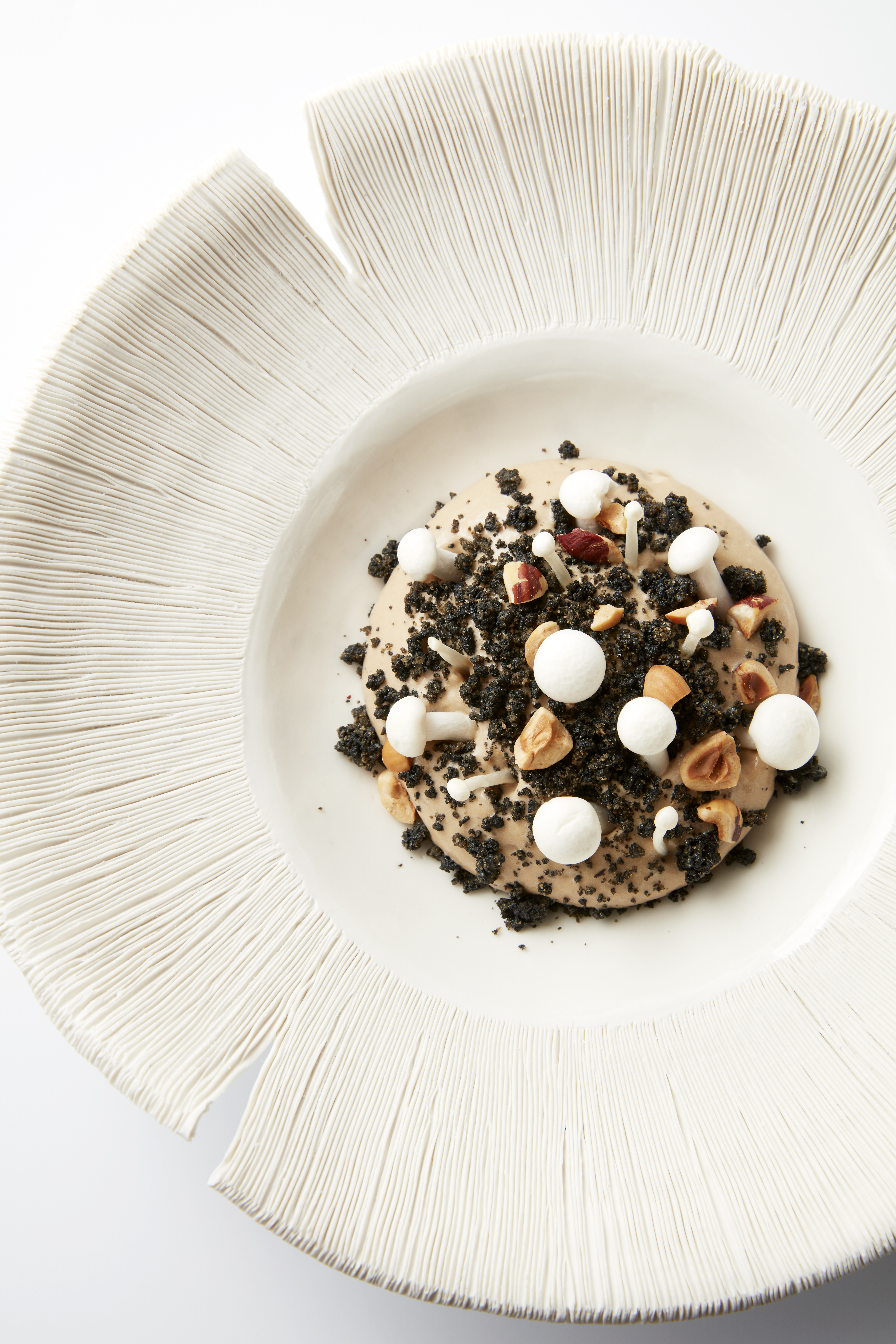 In all, the three-hour experience at L'Ecrin allows guests to travel along the same journey that Hache embarked upon during his extensive travels. From Tokyo to Tel Aviv, he explores different cultures and cooking philosophies that ultimately gave way to the dishes being presented, which were the same as the ones served at The Carlyle last night. They included a lobster tail smoked to perfection, via a technique he picked up in Lima, Peru, and his signature Champignon de Paris, topped with cardamom seeds, direct from India. "There are a lot of rules in French cooking. Sometimes, they need to be broken," he said with a smile.
Now, with his chef's whites packed, and lucky Manhattan-based diners spreading word of his obvious talents, all there is left to do is wait. On Monday morning, the latest Michelin star recipients will be announced, and with Hache's masterful dishes shooting for the moon, it's likely that he'll be landing among the stars.