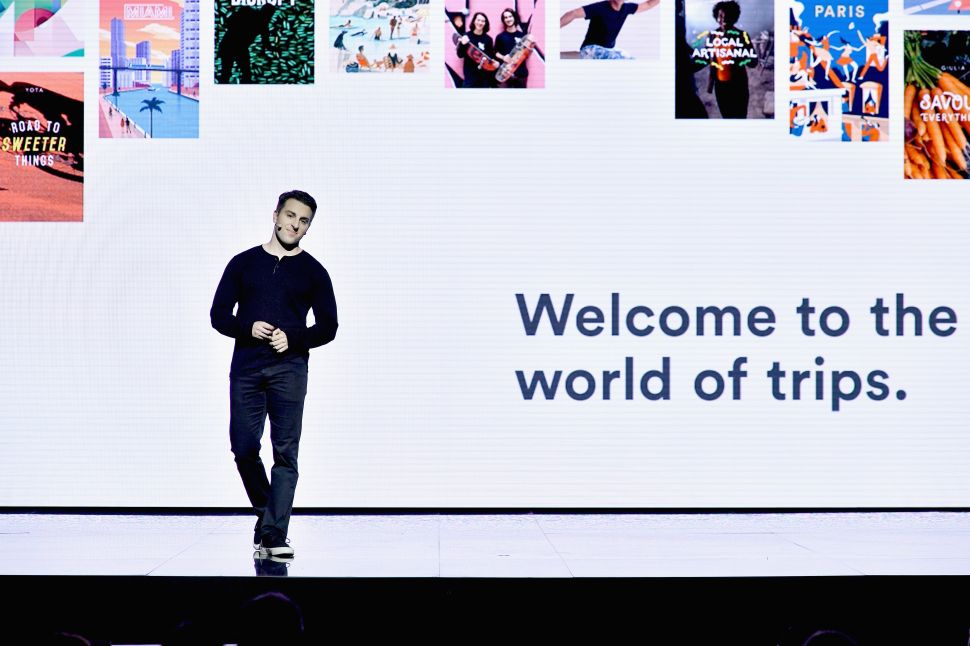 Airbnb's C-suite is not known as a place for drama like some of its Silicon Valley peers. But, on Thursday, CEO Brian Chesky announced two major leadership changes, which seem to have put an end to an intensifying CEO-CFO collision.
Airbnb announced the departure of chief financial officer Laurence Tosi, who will leave to dedicate his full-time to his investment fund, Weston Capital Partners, and the appointment of Belinda Johnson, the company's current legal officer, as chief operating officer.
The news came as a surprise to the public, as investors were anxiously anticipating Airbnb's schedule to go public after the company had passed the hurdle of profitability for the first time in 2017. 
In Thursday's announcement, Chesky made it clear that Airbnb has no plan to go public in 2018.
"I know people will ask what these changes mean for a potential IPO. Let me address this directly. We are not going public in 2018," he said. "Our primary focus is becoming a 21st-century company and advancing our mission. We're working on getting ready to go public, and we will make decisions about going public on our own timetable."
Airbnb's "own timetable" could mean somewhere well beyond a year or two, or, in Chesky's words, "infinite."
In an open letter to shareholders published last week, Chesky coined the term "infinite company," inspired by his friend, motivational speaker Simon Sinek.
"Simon explained that a company's purpose is to advance its vision, and since a vision is a mountaintop you never quite get to, you should have an infinite time horizon," Chesky wrote.
Ultimately, Chesky's goal is to make Airbnb "survive to see the next century."
Tosi's departure is widely believed to be the result of his unsuccessful attempt to demand more responsibilities within the company.
In January, tech news site The Information published an insider story about the intensifying tension between Chesky and Tosi. Sources told the website that Tosi was seeking to take the chief operating officer role and advocated for an acquisition of a flight-booking company to expand Airbnb's business into air travel.
Chesky, however, disliked the idea of an acquisition, fearing that it could hurt the company's distinct brand identity.
A Bloomberg commentary described the dynamic between Chesky and Tosi as the clash of two "alpha personalities"—Chesky wanted to make Airbnb "the Apple of the hospitality industry," while Tosi, a former executive at private equity giant Blackstone, wanted to build the company into an upgraded version of Expedia.
Tosi joined Airbnb in 2015 from Blackstone, where he had been CFO for seven years. He was reportedly at one point a potential successor to Blackstone's chairman Stephen Schwarzman, and had been approached by Steve Jobs for the CFO position at Apple in 2011. His prominent reputation on Wall Street led investors to expect that he would take Airbnb to the public market during his term.