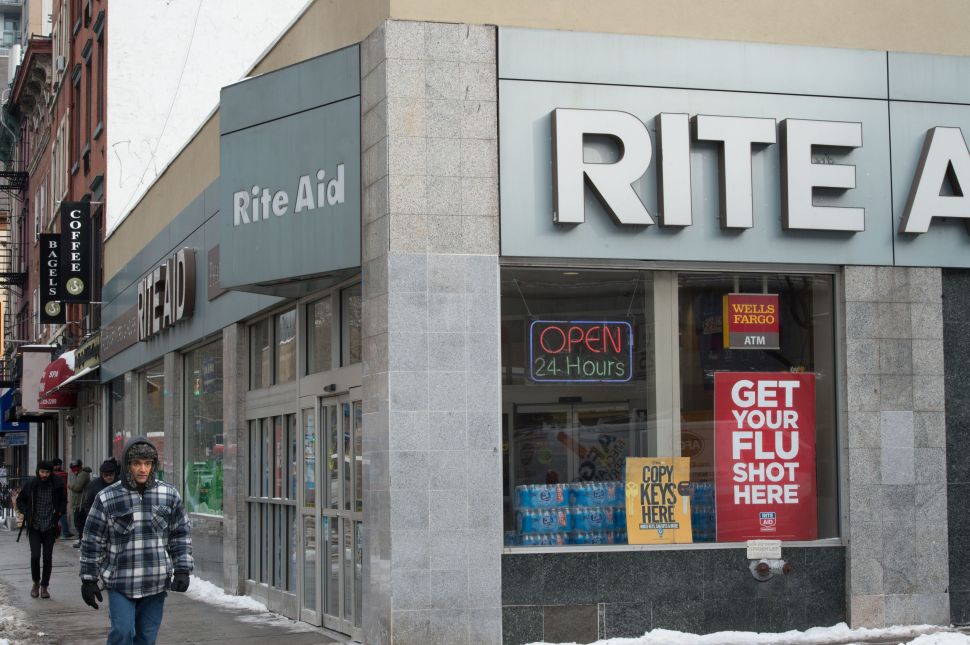 Eight months later, brick and mortar stores are still dealing with the impact of the Amazon-Whole Foods deal.
In the latest development, Rite Aid has merged with grocery chain Albertsons to create a retail hub for food, health and wellness. The integrated company will operate approximately 4,900 locations and 4,350 pharmacies in 38 states and Washington, D.C.
The companies estimate that over 40 million customers per week will be affected by the change. According to a press release, the retailers would have a combined value of $24 billion and combined revenue of $83 billion.
This is Rite Aid's second attempt to merge with another retailer.
Walgreens attempted to buy the chain last year, but the full merger was blocked because of antitrust concerns. Walgreens thus owns only 1,900 American Rite Aid stores out of 4,600 total.
Under the Albertsons deal, Rite Aid will continue to operate standalone pharmacies. But most Albertsons pharmacies will be rebranded as Rite Aids.
Rite Aid chairman and CEO John Standley will become CEO of the combined company, while Albertsons chairman and CEO Bob Miller will serve as chairman.
"We have always put our customers first, and our combination with Rite Aid will enable us to even better serve the valuable pharmacy customer by providing a fully integrated one-stop shop for our customers' food, health and wellness needs," Miller said in a statement.
That "one-stop shop" aspect is crucial. Given the increasing prevalence of online retailers like Amazon, Rite Aid and Albertsons have to prove they offer something no website can.
And they're not the only companies trying to stay above water.
Walmart recently began bolstering its e-commerce offerings, though its online profits are still only a fraction of Amazon's.
Albertsons does have an advantage, however—the company has made a number of strategic plays in an effort to increase its millennial appeal.
Most notably, last year Albertsons acquired meal kit delivery startup Plated. The grocer offers a rotating selection of pre-measured Plated meals to its customers for a price of $10 to $12 per serving. The food can be picked up in-store or delivered to customers' homes.
Meal kit services have become increasingly popular among millennials. According to market research, 24 percent of young professionals subscribe to meal kit services, as do 16 percent of adults.
Albertsons also recently expanded its partnership with one-hour grocery delivery app Instacart. The service is now available in roughly 1,800 of Albertsons' 2,300 stores nationwide.
It remains to be seen whether this combination of in-store space and online and mobile innovation will pay off for Albertsons, which still doesn't have the sheer reach of Amazon, despite its many locations.
But given that many brands are resting on their laurels during the "retail apocalypse," the fact that a 78-year-old grocery chain is continuing to make things more convenient for its customers—both in-store and online—is worth noting. Albertsons' surprise mergers and acquisitions come directly from the Amazon playbook.
The Rite Aid deal is expected to close in the second half of 2018, pending government approval. If it succeeds, The Wall Street Journal reports that Albertsons intends to go public in the near future.